Since launching our new app in January 2021, we've been working with universities and colleges to give away free year-long subscriptions to UK students, to support them during the current challenges of COVID-19 and the ongoing pressures on student mental health. We've now secured funding to support a full package of free support for participating […]
Continue reading

Nicola Powell is the Training and Wellbeing Officer for the Open University's Students Association, a Mindapples Champion, a keen traveller, cook and music aficionado! You can find out more about Nicola, the way she uses our training, tools and resources in her work at the Open University and what her mindapples are – the activities […]
Continue reading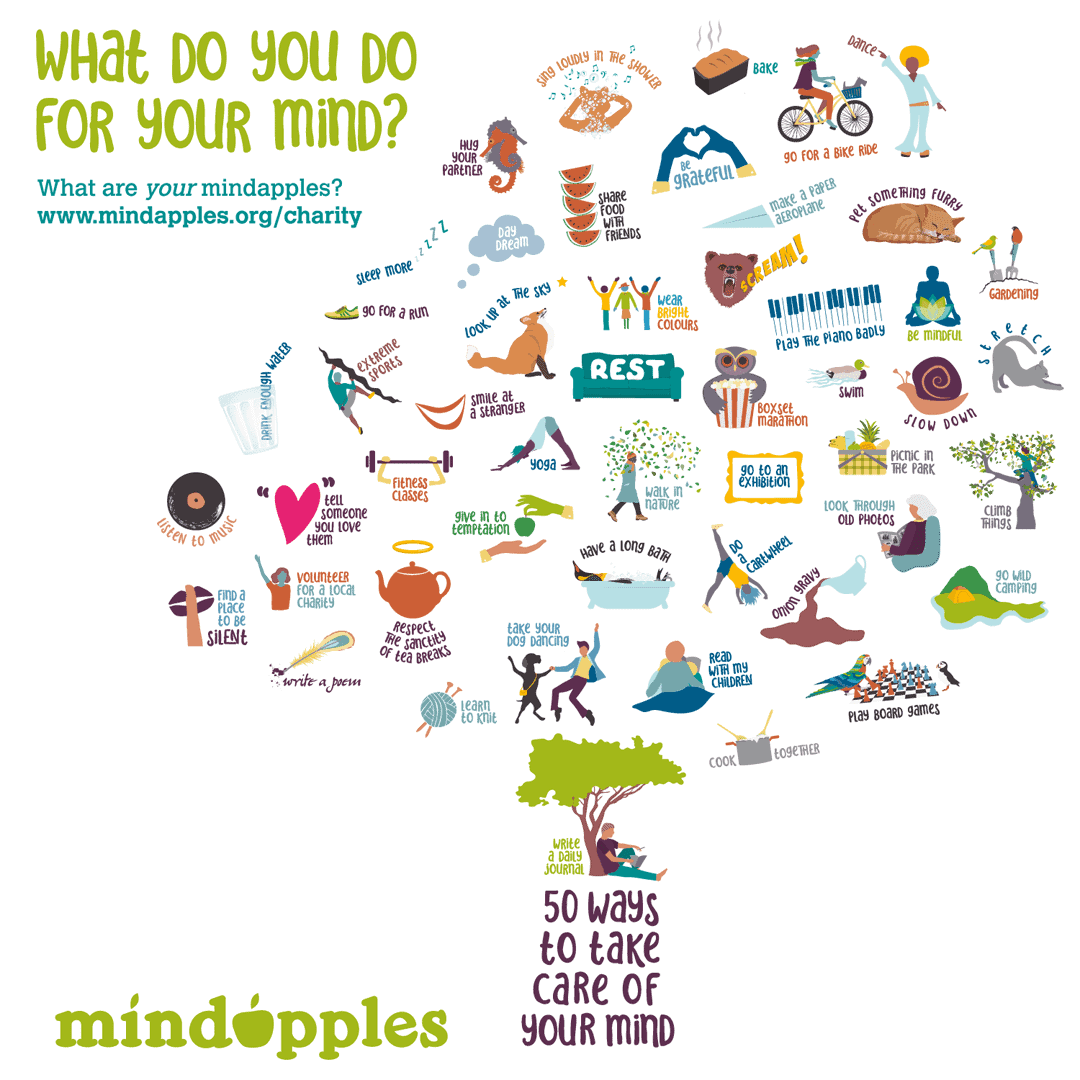 We recently caught up via Zoom with Mindapples champion Sorcha Rudgley, who is an experienced Year 4 teacher working at St Mary's Catholic Primary School in Bath. During the last year, Sorcha has been extremely busy teaching key worker children alongside delivering remote learning for the rest of her class who were at home during […]
Continue reading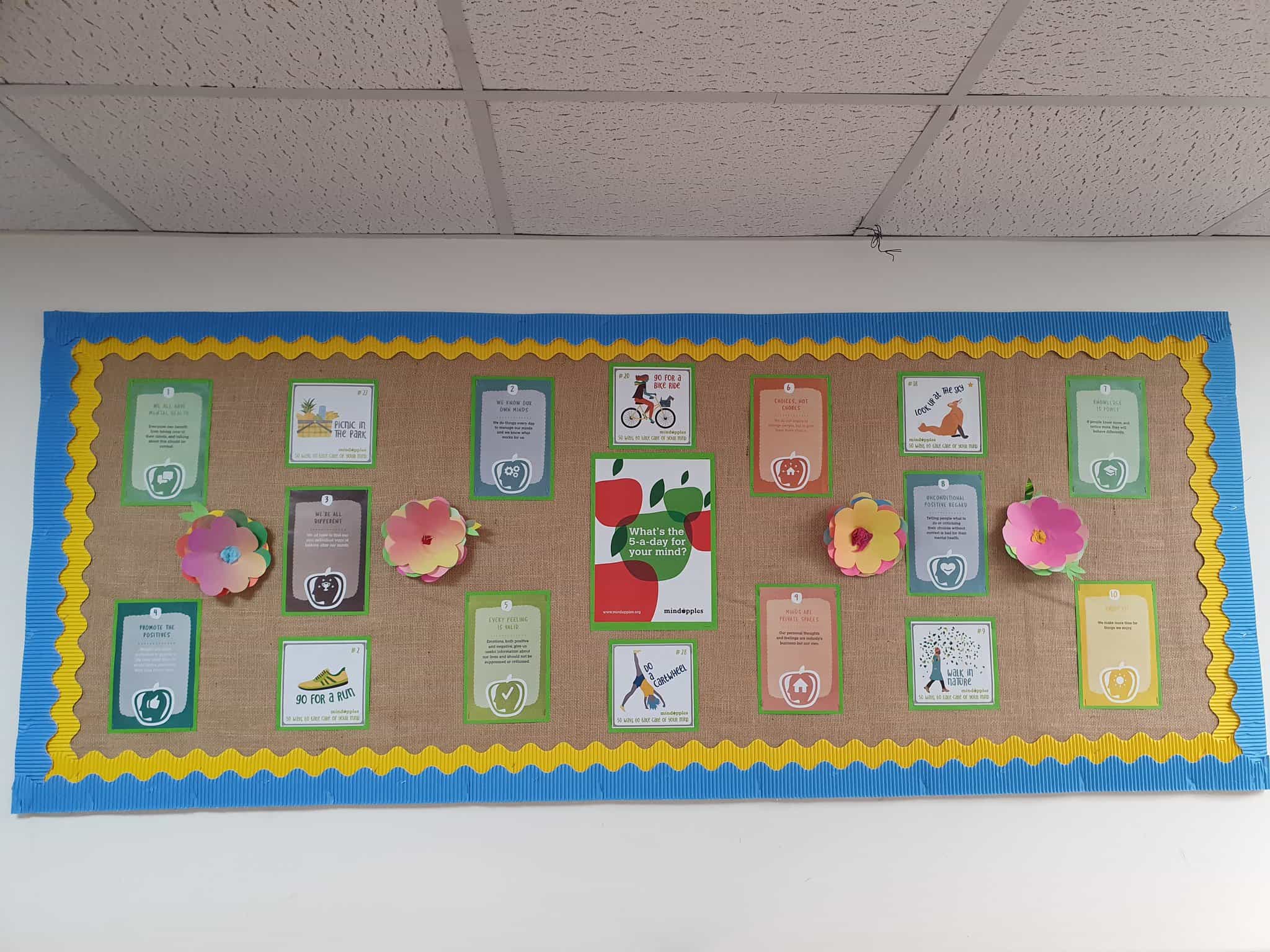 As the end of the academic term draws to a close for most universities, we're still exploring ways in which we can support students in what has been a difficult and challenging time. Our offer to give our app away for free to every student in the UK is still very much ongoing and we've had […]
Continue reading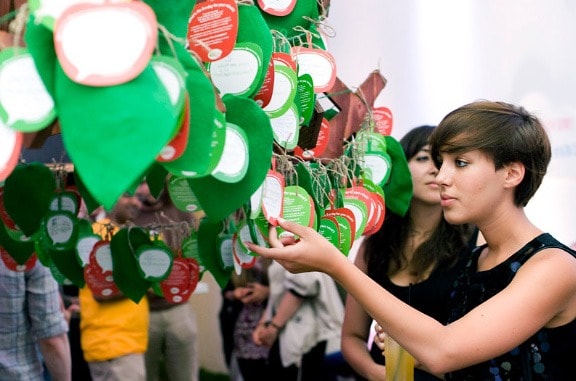 Our friends at the Essex Children's University have asked us to design a Mindapples Challenge for their next newsletter. A mindapple is anything you do that's good for your mind. It can be anything you like, from reading a book to playing games. Thinking about simple things we can do to look after our minds […]
Continue reading

Give Me Five: Helen Wyllie We'd like to introduce you to the creative force behind our latest campaign, the artist Helen Wyllie. Helen is an East Lothian based illustrator and graphic designer who can often be found sea swimming when she's not creating beautiful illustrations for lucky people like us. We sat down with Helen over […]
Continue reading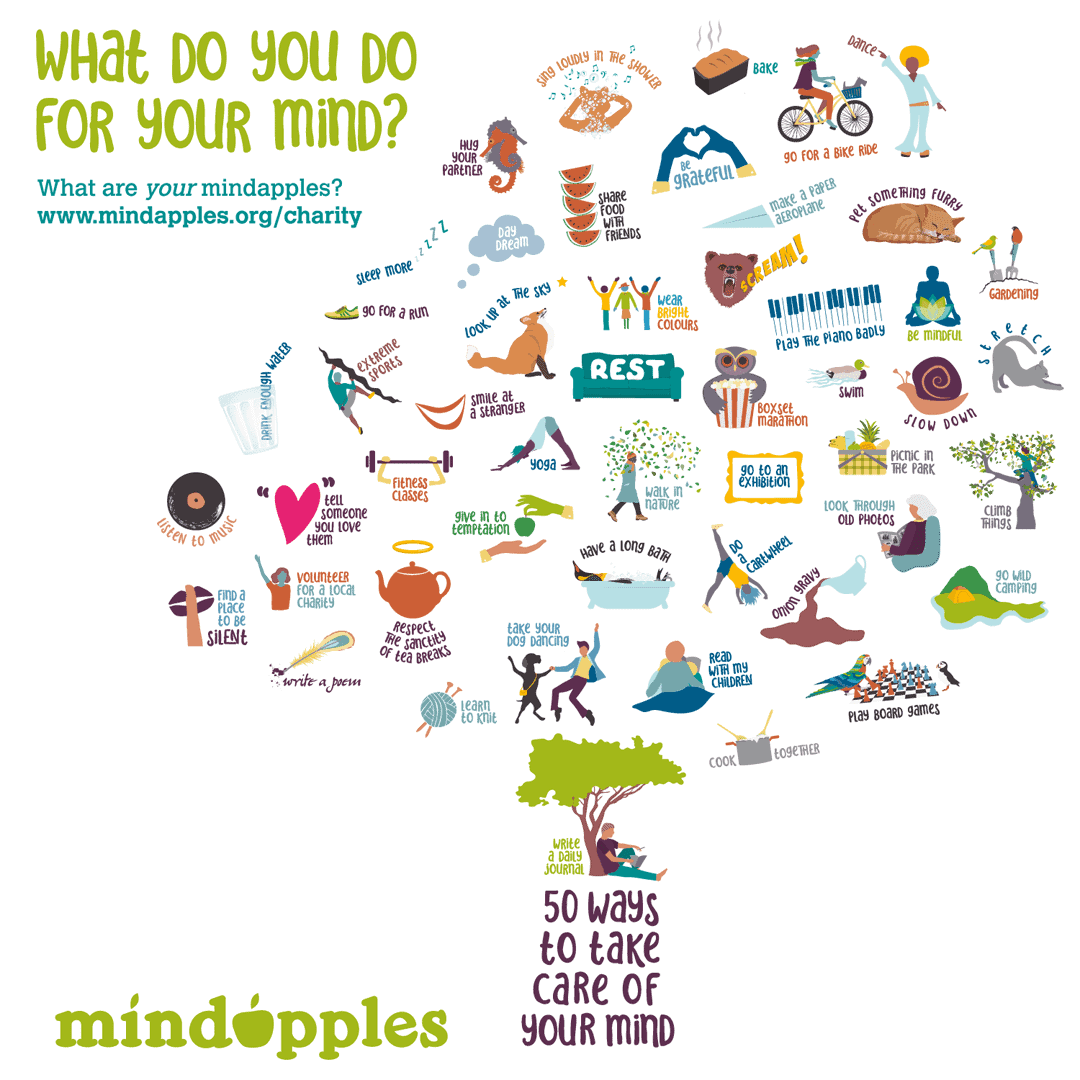 Smart businesses promote wellbeing at work. Find out why with Andy Gibson and Mindapples.
Continue reading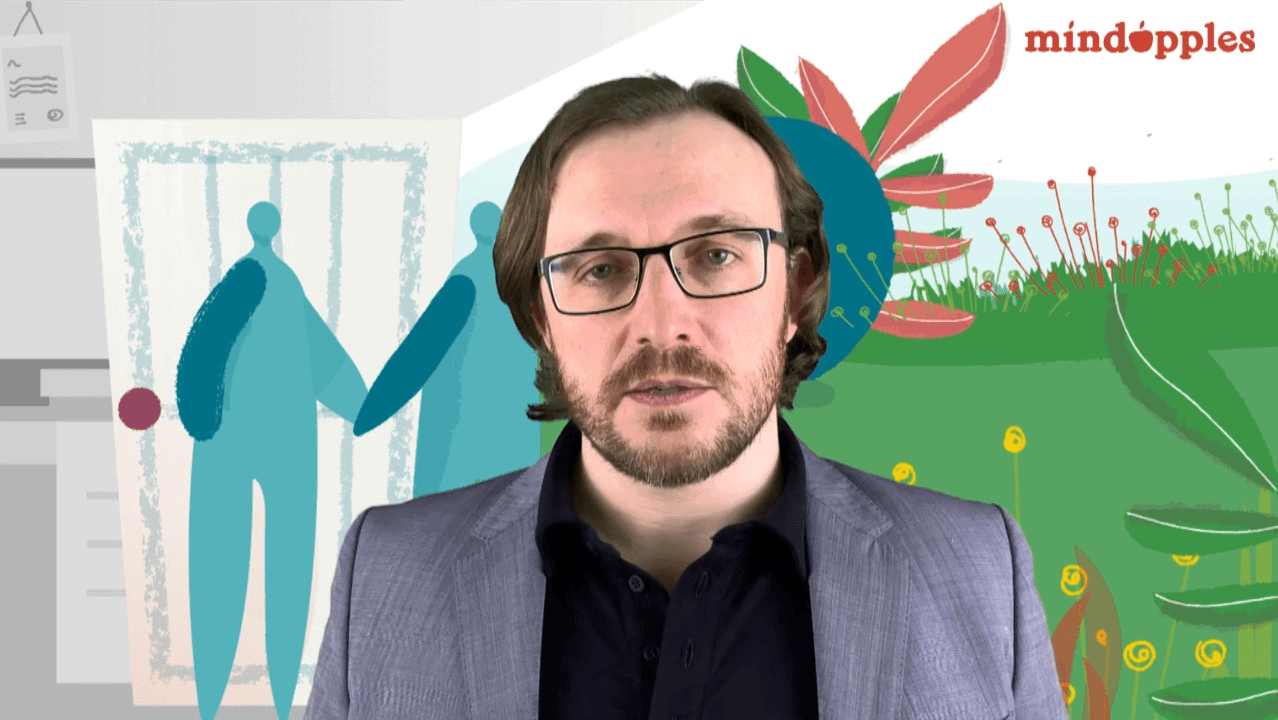 Everyday mental health is a more pressing issue than ever. Those of you who have been following Mindapples' activities during the COVID-19 pandemic will know we've been putting more of our material into the public domain to get people talking about we can all do to look after our minds. (Follow us on Facebook, Twitter, […]
Continue reading

Hi everyone, we hope you are well and coping ok in these difficult times. The Mindapples charity is passionate about making knowledge about mental health and wellbeing accessible to all, and supporting people who need help managing their minds. We don't normally offer that many public events, but with the COVID-19 pandemic putting us all […]
Continue reading

Mindapples trainer Anna helps us all to notice when our emotions are getting in the way of us managing our responses and shares some top tips into how we can all keep our cool.
Continue reading