The minds behind the apples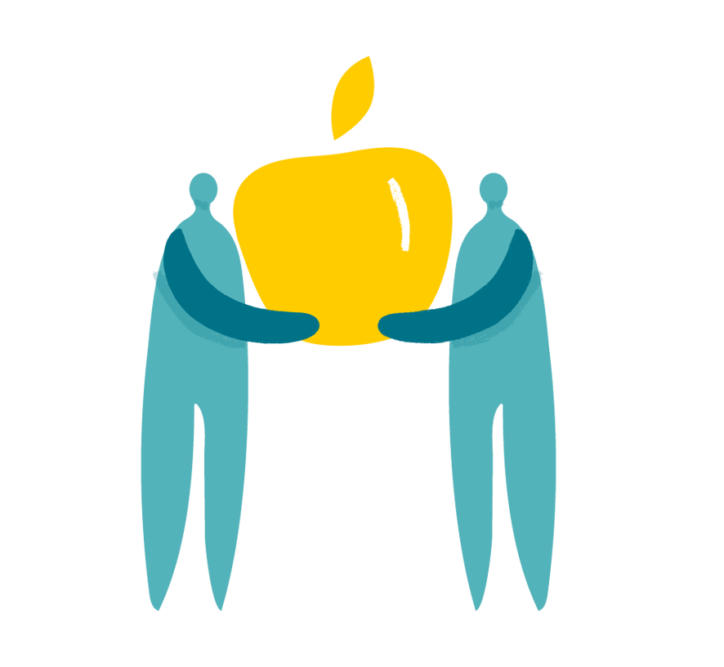 The Mindapples Story
Mindapples was founded by Andy Gibson in 2008, and developed by Lauren Currie, Tessy Britton, Hege Saebjornsen and Esther King.
"Mindapples" now comprises the Mindapples Charity and Mindapples Trading Ltd. The Mindapples Charity exists to achieve our charitable mission to encourage and support everyone to take better care of their minds. Mindapples Trading uses the same concepts to help individuals and organisations improve their life, work and relationships, through mobile apps, e-learning and workplace training programmes. This website and all Mindapples intellectual property is jointly shared by Mindapples Charity and Mindapples Trading, and references to Mindapples cover both organisations collectively working together. All donations and funding are handled by the charitable side and the Charity does not subsidise our commercial activities. One third of profits from our commercial work goes to fund the charity, the rest goes to our staff.
There's no hidden agenda or big company behind us: just a group of passionate people with big plans. Find out more about how we got here.
Core Team (ho ho)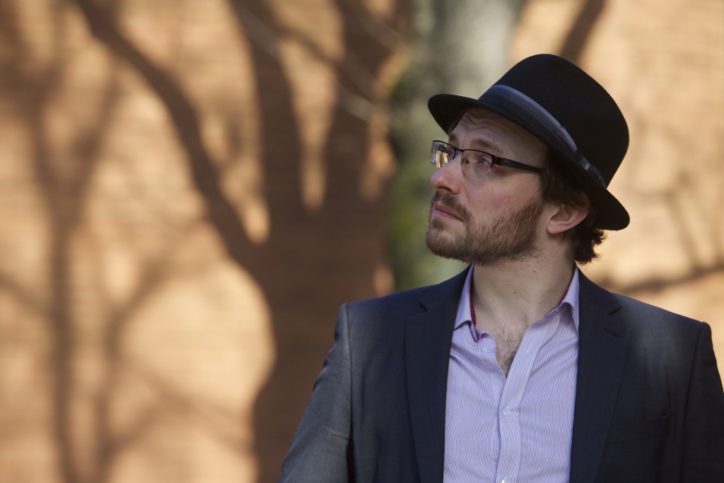 Andy Gibson
Head Gardener
Andy founded Mindapples and directs its campaign and commercial operations. Read more about Andy here.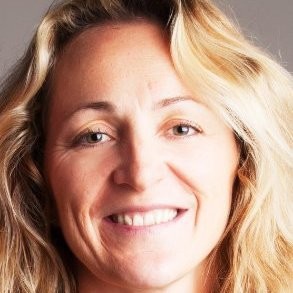 Michele Worden
Head of Business Development
Michele runs our commercial activity, client relationships and business development.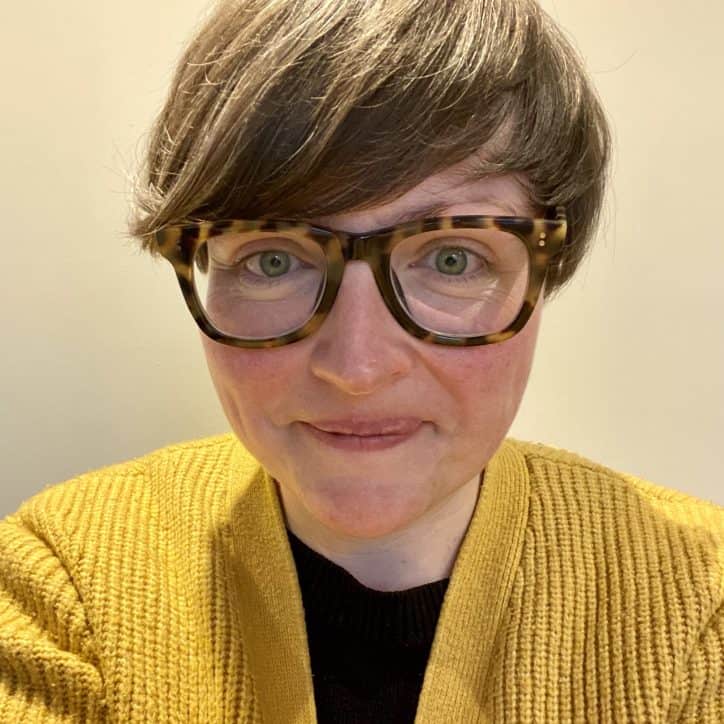 Elaine Craig
Head of Partnerships
Elaine works for the Mindapples Charity, running key projects and leading on campaigns and partnerships.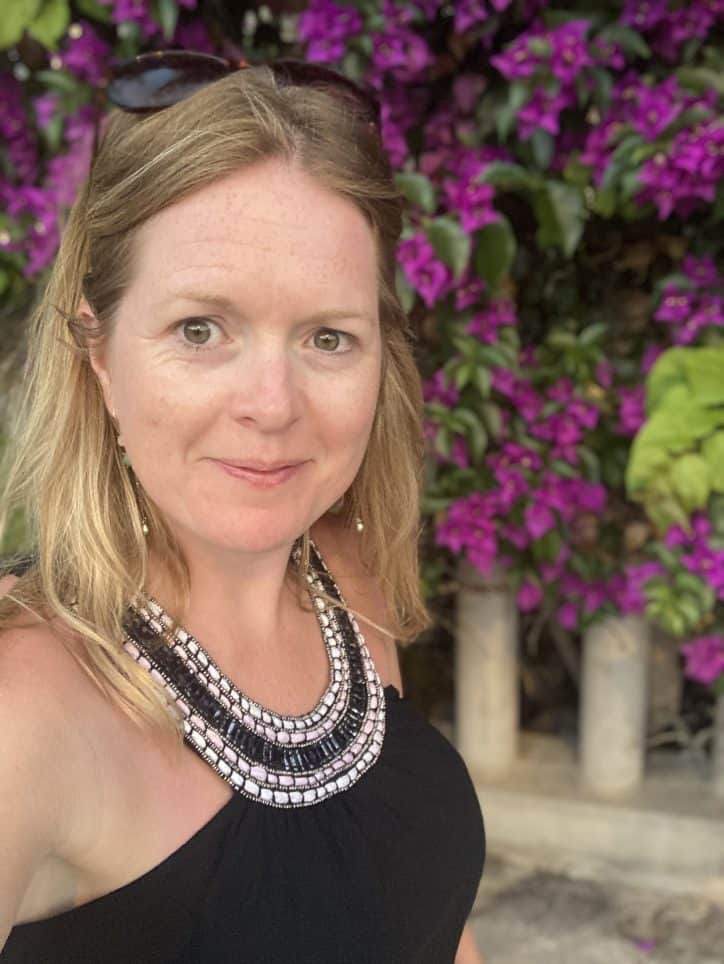 Michaela Dods
Front of Mind
Michaela is the first point of contact for all our clients and partners, and handles administration and bookings.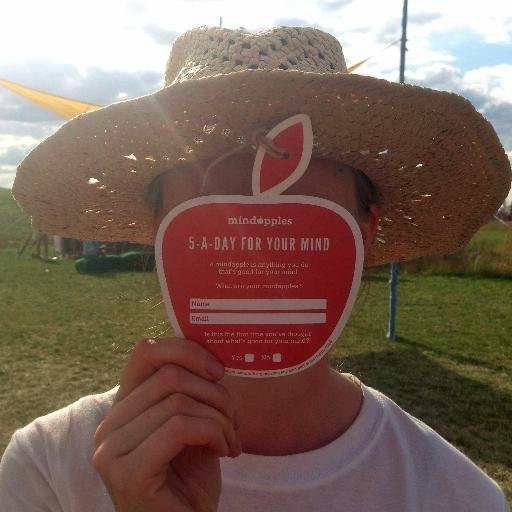 Chloe Greenbank
Bookworm
Chloe is our financial overseer and helps with all our commercial planning and accounting.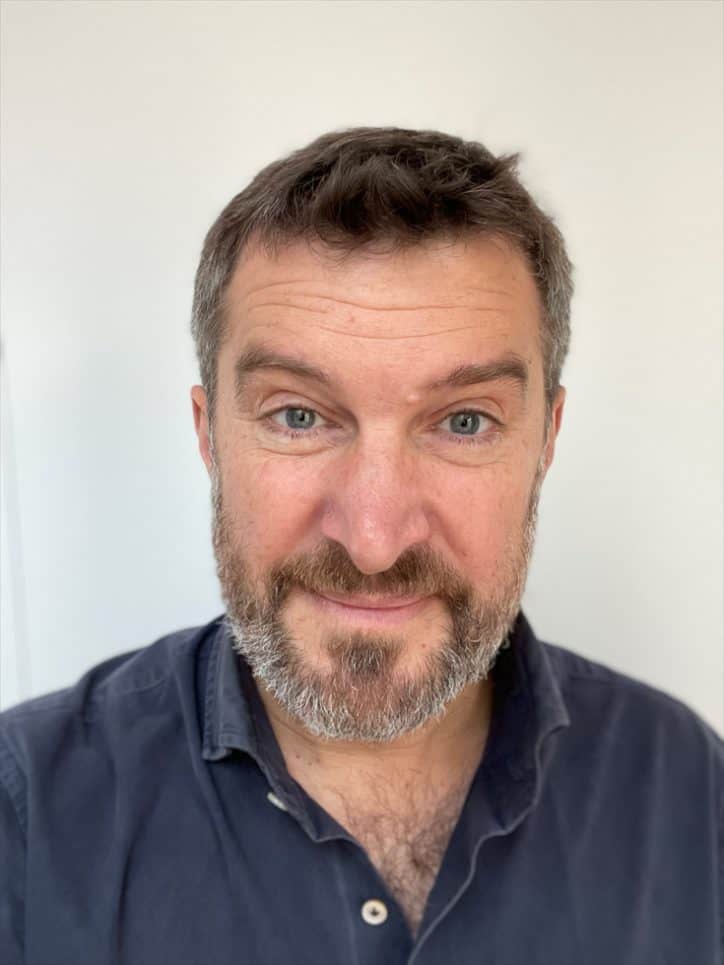 Richard Armes
Chair of Trustees
Richard is Chair of Trustees and fulfils an executive role for the Charity, leading our stakeholder relations.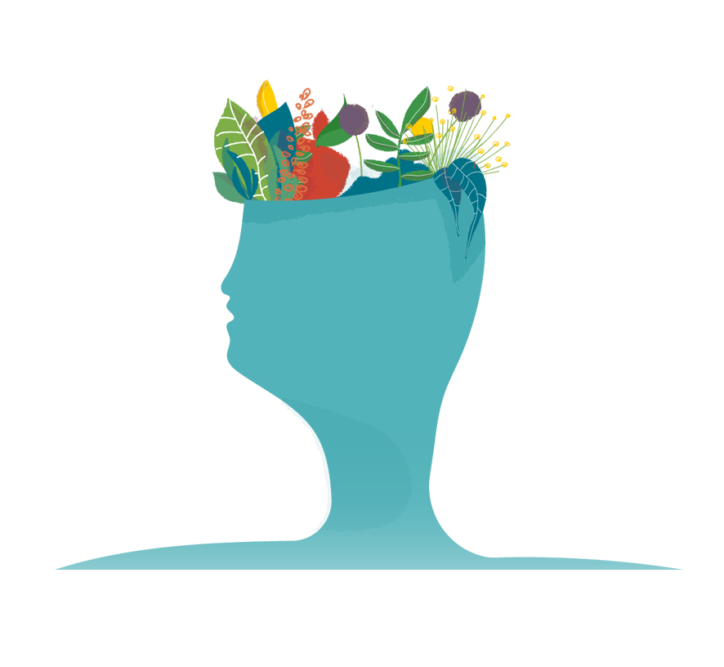 Trustees & trainers
We employ some brilliant freelance trainers to deliver our training programmes. Read more about our current trainers here.
We are also very lucky to have an amazing Board of Directors and we're very sorry for calling them the 'Headboard'.
Richard Armes (Chair), executive coach and mindfulness advocate, Axis Minds
Kiran Bance, Head of Diversity & Inclusion, Macmillan Cancer Support
Adam Spreadbury, mental health advocate, Bank of England, This is Me campaign
Kat Jennings, psychologist and behavioural insights researcher, Common
Catherine Clark (Treasurer), independent financial director and CFO coach
Andy Gibson, founder
And huge thanks to our previous Trustees:
David Gold, Prospectus (our first Chair of Trustees)
Dr Natalie Banner, academic and governance advisor, Wellcome Trust (our former Chair, who oversaw us becoming a full UK charity)
Patrick Watt, Bupa (our loyal disc'apple)
James Glover, Mind
Robbie Cowbury, Pilotlight
Esther King (a co-founder and formerly Mindapples COO)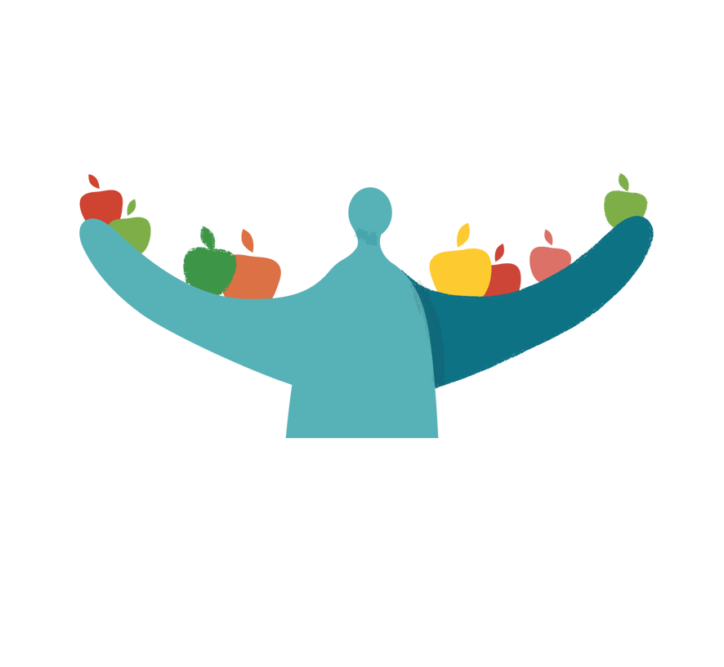 Advisors & supporters
Over the last few years we've also been fortunate enough to have a pretty amazing set of people advising us, including:
Andrew Brough, Australian outpost
George Collings, planner and campaign adviser
Roger Edmonds, Marketing Manager, Pepsico
Paul Fletcher, Partner, ACTIS, business mentor
Nicky Forsythe, creator of Talk for Health
Dr Alex Fradera, business psychologist and neuroscientist
Peter Gibson, founder of Philosophy Ideas and Andy's dad
Jamie Hancox, Sales consultant and CEO of Buying Time
Diane Herbert, coach and former HR Director at Channel 4
Bill Hicks, deceased comedian
Jerry Loy, financial adviser
Louise Marshall, Spring Law, commercial lawyer
Ben Metz, organisational psychology consultant
Jana Nightingale, founder of Now Festival and wellbeing practitioner
Dr Sam Spedding, DPsych clinical psychologist and psychotherapist
Colin Tate, a very generous and knowledgeable man
Richard Tyrie, Founder of Good People, commercial adviser
Gardeners
And none of this would be possible without our amazing volunteers, the Mindapples Gardeners:
Alex Lucy, apprentice
Amanda Gore, trends researcher
Amisha Ghadiali, thinker, actor, voter
Ana Garcia, artist and designer
Anna Maloney, chief blagger
Annika Howells, Australian outpost
Anton Chernikov, designer and Exponential
Bex Singleton, photographer and film-maker
Charles Davies, esoteric consultant
Charlotte Harrison, festival badger
Christine Hartland, film producer and networker extraordinaire
Christine Lockhart, masseuse
Coco Sato, origamist
Dan Kolodziej, Bad Apple
Felix Andrew, apple seller
Gianna Goulding, Head Girl
Hege Saebjornsen, photographer and social enterprise adviser
Helena Ambrosio, designer of the Mindapples Tree!
Hen Norton, creative producer
Jenny Reina, Head of campaigns
Jo de Mornay Davies, art director and author
Jo Worsley, writer and mental health adviser
Laura Yates, designer
Lauren Currie, service designer, and our first volunteer!
Lisa Hunter, Board out of her mind
Lucy Poulson, tigger
Lucy White, tree storage specialist
Marilena Reina, marketing adviser
Matt Carson, singer and tree caddy
Matt Nightingale, tree horder
Nicola Bonnick Caldeira, financial adviser and the Brazilian connection
Ofordi Nabokei, policy adviser
Owen Tozer, Head illustrator (Literally. He drew the heads.)
Penny King, head in her books
Rachel Statham, researcher and community activist
Ruta Marcinkus, multi-talented Swiss army knife and our first employee!
Sophie Howarth, founder of the School of Life
Sorcha Piotrowski, squirrel wrangler
Stef Lewandowski, technical adviser and code artist
Susi Wright, festival adviser
Tanya Hunter, Head of seedlings
Tom Ten Thij, drummer and technical adviser
With thanks to...
We'd also like to thank, in no particular order, Kris Morris (who did our first logo), Tom Ten Thij (who built our first website), Gavin O'Carroll (who came up with our slogan), Unboxed Consulting, Tony Coggins at SLaM NHS Trust (our first NHS partner), Lucy Smith at NHS Lambeth (our first NHS client), Laura Hyde, Austin Healey, Anne Rigby, Ollie Smith, Guys and St Thomas's Charity, Kumar Jacob, the Maudsley Charity, John Grant, Stephanie Drakes, the RSA, Matthew Taylor, David Matthews, Eileen Sugrue, Paddy Watt (our loyal disc'apple), Bupa, Jo Alma, Lucy Pollard, Wendy Richardson, Ariam Asghedom, Shane Carmichael, Andrea Callender, Billy Dann, Laura Roling, Comic Relief, the Nominet Trust, Annika Small, Young Minds, Rohit Kumar, Laura Napier, Rich Crozier, Darren Guy, JP Morgan, Krushma Makwana, Kate Jaggard, L'Oreal UK, Rohan Gunatillake, Laura Billings, Rose Casey-Challies, Kat Pesaran, Amber Donebauer, Rahima Hall, Cassie Robinson, Kerry McCarthy, Nina Burrowes, Sarah Drummond, Prof Daniel Freeman, Dr Martin Webber, Prof Alex Murdoch, Daulton Redmond, Student Minds, Young Minds, NSUN, UnLtd, Marjorie Thompson, Katherine Edwards, Una Murphy, BBC Careerlink, all the staff at White Label PR, Delphine Reynaud, Courvoisier (our first sponsors), Crussh, SavvyCook, Positive Touch, Headspace, Limina, Secret Garden Party, Wilderness Festival, Latitude, Larmer Tree, The Big Chill, Edmund Colville, Ben de Vere, BiodiversiTea, Cargo, The JB Conspiracy, Strobe Circus, Bass6, YaSSon, Xperimental, Jacq Burns, Ravi Bagirathan, Sarah Tucker, Sangeet Gyawali, Laura Yates, Naomi Wynne-Morgan, Hannah Banting, Melanie Ball, Simon Lawton-Smith, Ian Gilmour, the Mental Health Foundation, Gregor Henderson, Public Health England, Judi Clements, Nicola Stevenson, Sarah Walter, Helen Ainley, the NHS Confederation, The Royal Society for Public Health, Jonathan Campion, Kings Health Partners, Genevieve Glover, Maudsley Learning, Louise MacDonald, Young Scot, Young Minds, Henry Stewart, Rebecca Alexander, Maureen Rice, Yvonne Roberts, David Sillito, Madeleine Bunting, Julie Cross, Fred MacAulay, Gospelware, Prof Lord Richard Layard, Mark Williamson, Action for Happiness, the New Economics Foundation, The Work Foundation, Ilona Boniwell, Sam Aldenton, The Exchange, Sellar Development, the Hub Kings Cross, Dominic Campbell, Futuregov, Freeagent Central, Salesforce, Engauge, Sharliza Jelita, Drew Buddie, the Scatter Collective, All We Need, Anna Maybank, Social Innovation Camp, School of Everything, Spacemakers, Transition Town Brixton, Thames Festival, Nathalie Nahai, Tessy Britton, Robertson Cooper, Louise Aston, Business in the Community, Ross Hall, Henry Playfoot, Mark Boulding, Mind, Time to Change, Marcia Brophy, Merlin Evans, Euan Semple, JP Rangaswami, Paul Miller, Adam Gee, Melanie Hayes, Jo Taylor, Jon Kingsbury, Robin Murray, Siân Croxton, Alice Tyler, Lea Simpson, Roanne Dodds, Mat Healey, Dan Martell, Heleana Quartey, Lisa Williams, Ruth Miles, Bryony Timms, everybody's mums and dads, and many, many more wonderful people who have helped us along the way. Sorry if we've forgotten anyone, it takes a lot of cooks to bake a mindapple pie this big.
Want more? You can read more about our past projects and how we got here, and maybe check out our media coverage too.