Mindapples founder and Head Gardener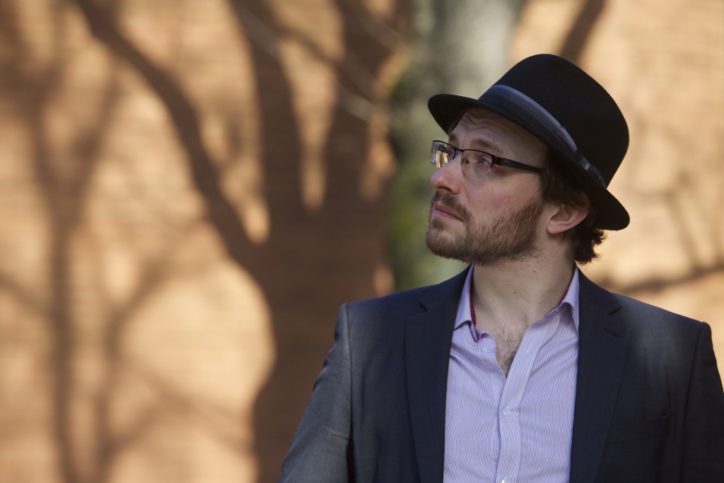 About Andy
Andy Gibson is an award-winning entrepreneur and author who specialises in helping people make the most of their minds. He is the founder and Head Gardener of Mindapples, the campaign he started in 2008 in response to the lack of attention being given by policymakers and campaigners to public mental health. Mindapples has since gone on to reach hundreds of thousands of people around the world with positive messages about mental health and wellbeing.
Before that, he co-founded the influential social web start-up School of Everything in 2006, which won several awards for its innovative work connecting independent learners with teachers in their local areas. He also advises large and small organisations on innovation and performance through his consultancy, Sociability Ltd.
Andy writes books and speaks at conferences about mental health and business performance. His last book, A Mind for Business (Pearson, 2015) was WHSmith's Business Book of the Month in March 2015, based on his work on Mindapples' business training programmes, which are now used by many major multinational businesses to help their staff work smarter and more sustainably. His latest book, The Mind Manual, is out now published by Hamlyn Press, and is also based on a decade of work advising the public on mental health and wellbeing. His previous written works include Social by Social, a practical guide to using social media for social good, and various policy papers and thought leadership pieces about social innovation and digital transformation.
Andy has worked with some of the biggest brands in global business to help them get the best from their staff, including Tesco, NewsCorp, L'Oreal, Gowling, Lendlease, Accenture, the Wellcome Trust, the Nature Conservancy, the NSPCC, MSF, Save the Children and most of the world's top investment banks. He holds degrees in history and psychology, and has advised the UK Government on health promotion, supported many entrepreneurs to launch and grow their ventures, and speaks internationally about business innovation and social change. He's also a former Trustee of the Royal Society for the Encouragement of Arts, Manufactures and Commerce. Wired magazine once named him the 78th most influential person in UK technology – although they changed their minds again the following year.
He lives in London but writes in Weymouth.
Headshots and photographs