Love your mind with the Mindapples app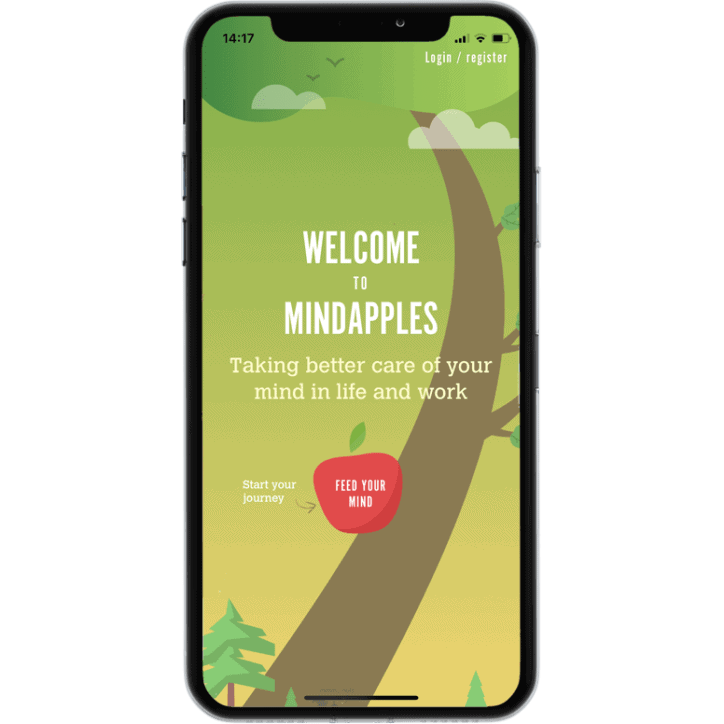 The Mindapples app helps you to understand your mind, explore what affects it and take simple steps to take care of it.
We don't believe in telling people what to do: this is a tool to help you learn about your mind and choose how you want to take care of it. You can listen to audio clips to get ideas on how to manage your mind better, share what works for you and browse other people's suggestions for new ways to look after your mind.
Available for Android and iPhone, you can learn about boosting wellbeing, managing stress, getting motivated and understanding your personality. The content on mental health and wellbeing is free for everyone, and then there are subscription modules on more advanced topics. Current modules include:
Feed your mind: looking after your wellbeing and finding the 5-a-day for your mind.
Master your moods: tips for managing moods and emotions and staying calm and capable.
Get motivated: how to get your mind going, find things you love, and find energy for tasks you don't enjoy.
Handle pressure: managing stress, boosting your resilience and staying cool under pressure.
Know yourself: understanding your personality traits, mapping your strengths and finding situations that suit you best.
The content is all drawn from peer-reviewed research from psychology, wellbeing and cognitive science and based on our popular training programmes, which were found by the University of York to help people of all ages maintain their wellbeing during stressful times.