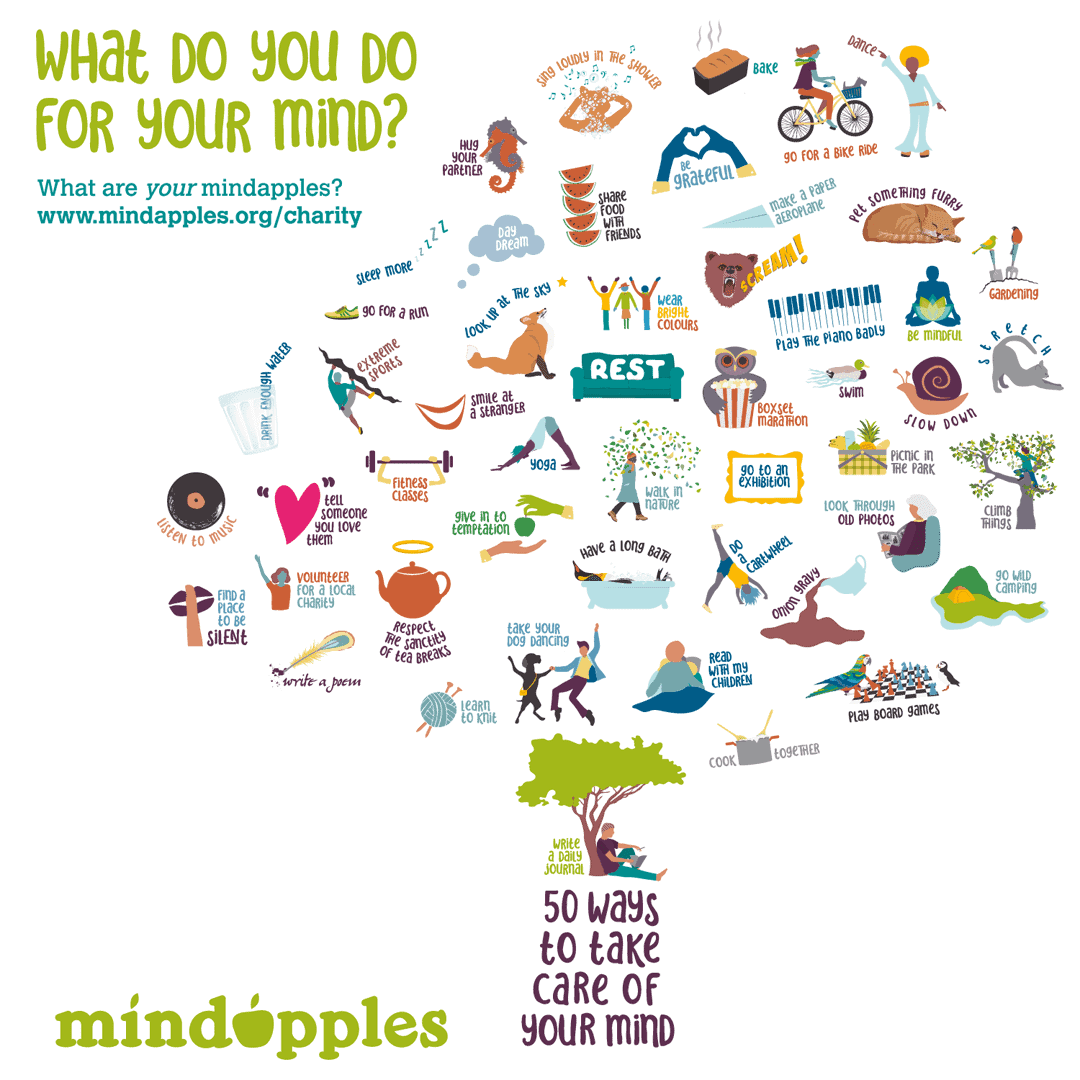 Give Me Five: Helen Wyllie
We'd like to introduce you to the creative force behind our latest campaign, the artist Helen Wyllie. Helen is an East Lothian based illustrator and graphic designer who can often be found sea swimming when she's not creating beautiful illustrations for lucky people like us. We sat down with Helen over a cup of tea and asked her a few questions (5 to be precise) about her mind and mental health and wellbeing.
1. Tell us about your mind. What's it like up there? 
Cluttered.

2. Why do you think we need to talk about mental health and wellbeing?
Because everyone's dealing with their own mental mess, thinking it's either not going to be understood, or is their fault somehow. Neither of which is true, but no one can know that until it's out there, being understood.

3. What's your advice for getting people talking about mental health and wellbeing?
I think you're doing a brilliant job at that!

4. How have you used Mindapples in your work or your organisation? 
It's been easy for me – I've considered all the gems while I've illustrated them!

5. What do you do that's good for your mind? What are your "mindapples"?
Sport (I like the meditative aspect to things like cycling and coastal rowing, and also the social side). Sea swimming. Fresh air. Friends. Enormous cuddles with my kids. Reading. Playing music. There's so much that's good for our minds!