Our friends at the Essex Children's University have asked us to design a Mindapples Challenge for their next newsletter.
A mindapple is anything you do that's good for your mind. It can be anything you like, from reading a book to playing games. Thinking about simple things we can do to look after our minds can help us feel healthier and happier every day.
This is a picture of a mindapple: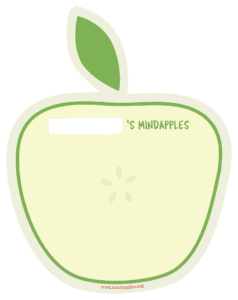 (Right click and choose "save" to download your very own copy!)
The challenge:
Draw a mindapple of your own and write five things you do that are good for you mind, and show it to your friends and family.
Get them to draw or write their own five mindapples, and compare them to yours. Do you all like the same things, or different things?
Find something you all think is good for your minds and do it together, and send a photo or video of it to mymindapples@mindapples.org and Mindapples will publish the best ones.
Here's a nice example of what some of our other young friends have been doing.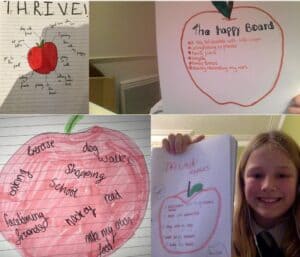 You can also find some inspiration by watching Jenny and Freya's fab video