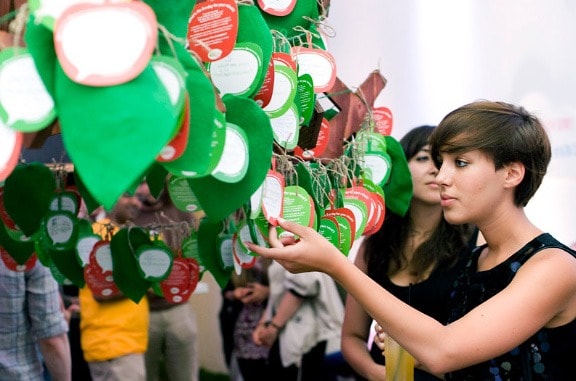 As the end of the academic term draws to a close for most universities, we're still exploring ways in which we can support students in what has been a difficult and challenging time.
Our offer to give our app away for free to every student in the UK is still very much ongoing and we've had a really fruitful few months working with colleges and universities to share our app offer with as many of their students as possible.
The feedback from students has been brilliant, and we are confident the Mindapples approach and content can be useful for students in managing their wellbeing and their studies. Of those students who have used the app so far:
91% of students using the app would recommend it to others.
89% of students found the app very easy to use.
67% of students are using the app at least once a week.
56% of students have tried something new to take care of their minds since using the app.
Here are some of the things they've said about it:
"Useful tools for improving mental wellbeing."

"It's helping me to see patterns in behaviour and remedies."

"It facilitates a way to actually think about my mental health rather than dismissing it."
A fresh approach
We've also had a few university contacts ask us how Mindapples' training, tools and resources are different to the online mental health support platforms that they already have in place for students and staff. The answer is that we take an educational approach rather than a clinical one.
It can be helpful to think of Mindapples as a set of educational resources which are preventative and proactive, rather than prescriptive. We're the step before you use other platforms of support. We're not a clinical provider of therapy, or a happiness project, we're not a mindfulness app or a mood journal. We are a charity who teach people how their minds work and how to care of them, and we do this through education and training.
By training and educating people to learn about how their mind works, we support them to find out how they want to take care of it. We won't tell anyone what to do or how to feel. We just want to help everyone understand themselves better and find simple things that work for them. It might be a run, it could be be meditation, but it might also be about learning how to sleep better, exploring what motivates them, developing ways to cope with pressure or building their own "5-a-day" for their minds. The content is packed with interesting things to learn and try, but as with any education project, what you do with the information is up to you.
We also encourage people to talk openly about their mental health and discuss it with friends and family. Therapy and online support can often be focussed on individuals, leaving us feeling unsure whether our feelings are normal or who else might be struggling with the same challenges. By normalising the conversation about mental health and wellbeing, we can help students identify what support they need and encourage people to reach out for additional help when they need it, which is one of the key reasons that Mindapples works so well alongside other online platforms of support.
Academically tested
Did you know that we've already conducted controlled trials with freshers and also student nurses and social care students on the effectiveness of Mindapples training? The studies showed significant improvements in participants' knowledge of their minds, subjective wellbeing and ability to cope with stress, as well as overwhelmingly positive feedback from the participants. These positive effects were also seen six months after the training was completed. The materials have also been academically and clinically reviewed to check they are safe to use and the content is accurate.
"The training has improved my self-awareness. I feel equipped to improve my resources and deal with the pressures of life. I feel confident of the future." 
If you would like to find out more about our university project or you would like our help, please contact our Head of Partnerships Elaine Craig.