Mindapples training can help freshers cope with the transition to university
This was a follow-up project to our previous work with students, also funded by Guy's and St Thomas's Charity. It aimed to test whether our training programme could help first-year students at London South Bank University adapt to university life more effectively. The project assessed whether our training could help freshers learn how their minds work, and whether they found this knowledge helpful for their studies and for maintaining their mental wellbeing and resilience.
Once again, the pilot was evaluated by the International Centre for Mental Health Social Research at the University of York, who also conducted successful independent trials into our programmes for nursing and social care students, and users of mental health services in 2014.
The trials were conducted with first-year students at London South Bank University and aimed to support them through the adjustment period when joining university, a known stress point for students. In particular, London South Bank University wanted to avoid students dropping out in this crucial first year period and never completing their degrees, so student retention as well as welfare were the main goals of the pilot.
The trial showed statistically significant improvements in participants' knowledge of their minds, subjective wellbeing and ability to cope with stress, as well as overwhelmingly positive feedback from the participants. These positive effects were also seen six months after the training was completed. The positive findings of the study were similar to previous evaluations of Mindapples training, and showed a longer effect period, suggesting a consistent and lasting positive effect from the training for students.
Overall the project was a success and the report concluded that the Mindapples' training concepts and approach could help first-year students adapt successfully to university and learn to maintain their wellbeing. However, many students were unable to attend all the sessions, suggesting that it may be difficult to make this face-to-face training available to all students. The conclusion of the study was therefore that Mindapples should adapt its training into more accessible forms, particularly as a mobile app – a recommendation that we followed up in 2021 by offering the Mindapples app free to all UK students.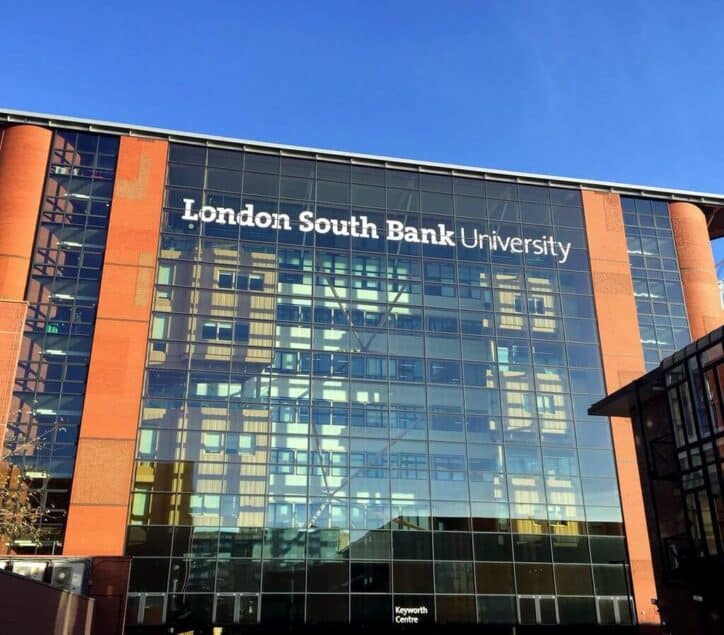 A reduced five-session training programme was used to test whether the content could be delivered in a more time-efficient manner. Content still covered all the basic elements of wellbeing and resilience. Unlike most training and therapeutic programmes, the content focussed on learning about your mind and increasing your awareness of the factors affecting it, rather than telling participants what to do and training particular behaviours.
154 first-year students participated in the training, though not all attended every session. The participants benefited from statistically significant increases in their subjective wellbeing, ability to cope with stress and understanding of the mind, both immediately after the course and at the six-month follow up point.
The more sessions students attended, the higher the positive effect, with "high attenders" seeing better improvements in their wellbeing and resilience. However, a randomised controlled trial design was not used so it is difficult to drawn conclusive findings and further research is needed to determine causation.
Some of the feedback from participants included:
"I have learnt to manage stress more effectively…"
"I was hard on myself now I think I can deal things easier and stop beating myself up."
"The training has improved my self-awareness. I feel equipped to improve my resources and deal with the pressures of life. I feel confident of the future."
"I now accept and understand myself better, I'm happier. Learning about moods and emotions has helped ease the erratic and exhausting falling in and out of depressive episodes."
"…after taking part in the programme I came to realize that forcing my mind to work for hours without any break was not helpful at all. In fact it only made me more stressed because I used to feel very tired. I then decided to change this habit and allow myself breaks in between my hours of study and using this time to do something enjoyable or simply resting. This strategy allowed me to have more motivation which in turn lead me to work more effectively."
"I always go back to the resources and the book 'mind for business' when I need a refreshers. By far one of the best training I have been to in regards to mental health/illness issues."
"When revising for exams I think back to what energises me: walking my dog, taking a shower etc. And I do one of those things."
"I probably manage stress better meaning that if I notice that I'm feeling more stressed I'm able to make the link between a lack of well-being activities being practised."
"The training I received was second to none, I enjoyed the sessions and putting them into practice knowing they work. My confidence level has been noticed by my colleagues and family, I carry my little booklets with me referring to them every now and then to ensure myself that I am on track."

We're very grateful to Dr Martin Webber at the University of York for conducting the trial, Professor Alex Murdock and colleagues at London South Bank University for partnering with us on it, Ollie Smith and Guy's & St Thomas's Charity for funding the project, and our own Esther King for co-ordinating things brilliantly on our side.