Mindapples training boosts wellbeing and resilience in mental health service users
Education programmes have proved highly effective in helping people manage physical health conditions like diabetes, yet there has been little in the way of established patient education programmes for mental health conditions and general wellbeing. Comic Relief funded this research in partnership with National Survivor User Network to test whether the Mindapples training programme could help users of mental health services maintain their health and manage their minds more effectively.
The eight-week training programme covered all the basic elements of wellbeing and resilience, and also more advanced topics like motivation, decision-making and creativity.
Like our previous student education pilot, this programme was evaluated by the International Centre for Mental Health Social Research at the University of York. Their evaluation found that the Mindapples training programme helped people with experience of using mental health services increase their understanding of their minds, and showed statistically significant increases in participants' ability to cope with stress, including three months after the programme finished.
The report concluded that the Mindapples training could be beneficial for people with experience of mental health service use and can play a positive role in their recovery. They also found no evidence that it causes harm, concluding that the training is safe to use and can help people.
This was the second controlled trial of Mindapples' training content, and a further endorsement for our approach to mental health and wellbeing education. The content used was exactly the same as we use with our commercial clients, so this trial also helped establish that our workplace training is safe and accessible for people with or without experiences of mental ill-health.
We're very grateful to Dr Martin Webber and Ms Charlotte Scott at the University of York for conducting the trial, NSUN for partnering with us on it, and Comic Relief for funding the project.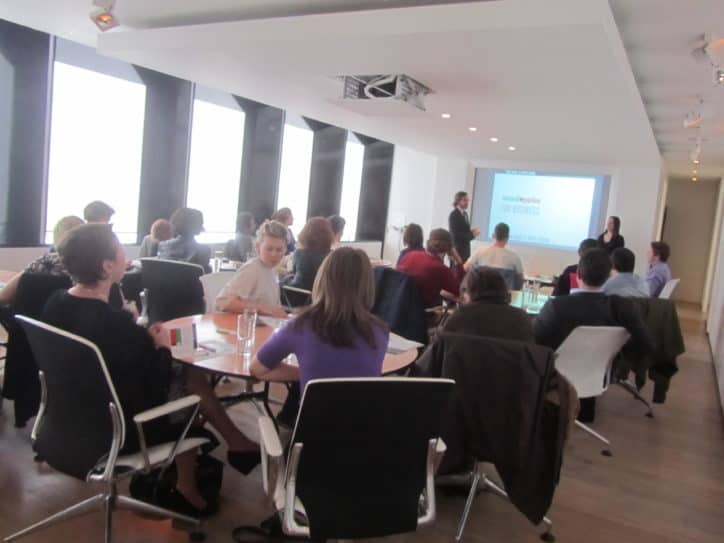 Unlike most training and therapeutic programmes, the content focussed on learning about your mind and increasing your awareness of the factors affecting it, rather than telling participants what to do and training particular behaviours. While some participants already had some knowledge of the course content, even participants with a long history of service use said the course was different to anything they had done previously.
Participants enjoyed our positive, non-prescriptive approach to mental health:
"It was good to have training about mental health, not mental ill health."
"it's good to get away from labels that make you feel rubbish."
"Interactive sessions were very helpful and enjoyable, especially "know yourself", learning about you as an individual."
"The group worked well as you can learn from others in the group too."
"Safe, understanding, respectful. Being safe is very important to me."
"It was good to be reminded of simple things like drinking water…relaxation and things you do that might only have an immediate effect that aren't good for you, like comfort eating."
"It's a foundation on how your mind works, which is good for everyone."
Many participants commented that the course had changed their attitudes and behaviour towards managing their minds:
"The course has given me a different perspective."
"It gives me more of an understanding of myself."
"It's changed my attitude."
"I started looking upwards instead of downwards.'
"It's helped in my day to day work… it's given me guidance for situations… I feel I've made better decisions."
Participants were also positive about the booklets and takeaway materials, commenting:
"[The booklets are] brilliant. I carry them around in my satchel. If I'm stuck I'll have a look at them."
"I learned more when the course finished because I could read and absorb it at my own pace."