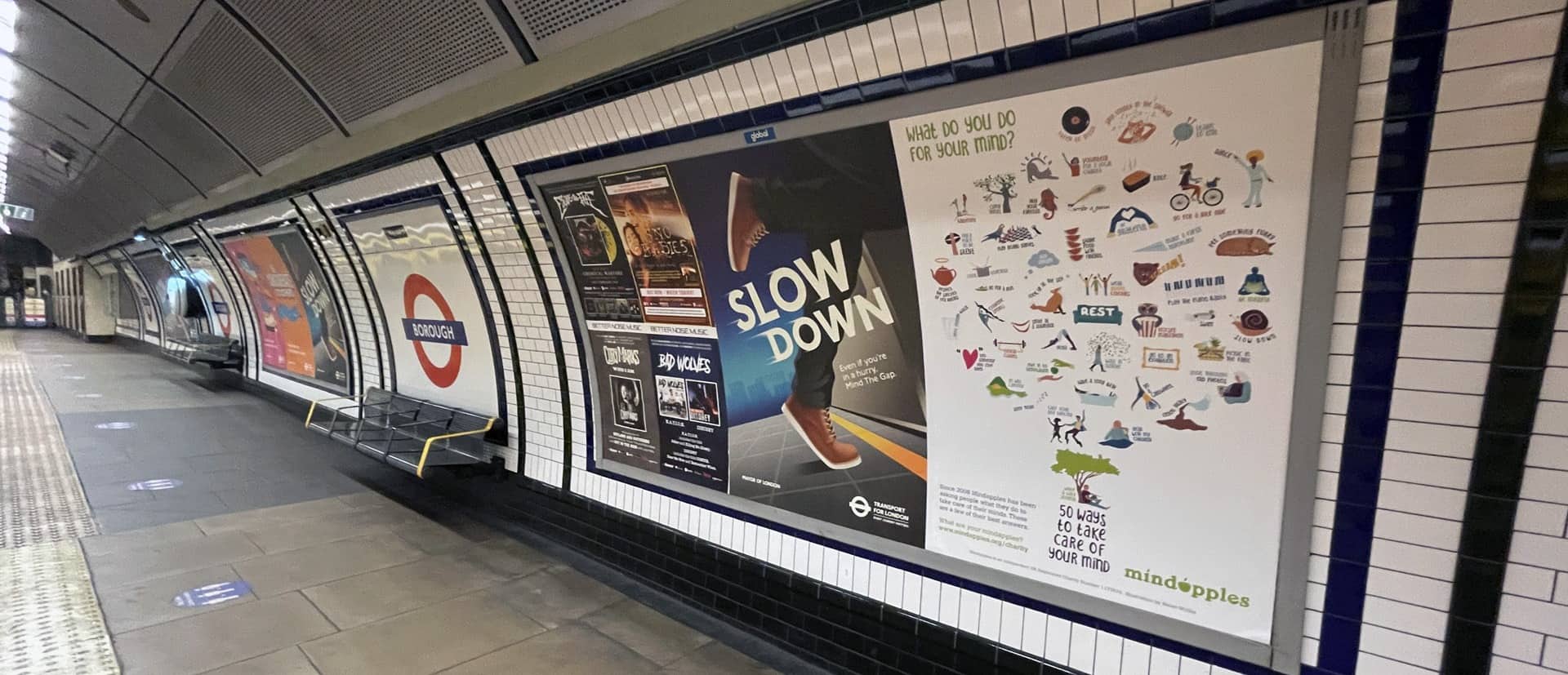 In May 2021, Mindapples ran our first full advertising campaign promoting "50 ways to look after your mind". The campaign was inspired by the wonderful work of our illustrator Helen Wyllie, and we wanted to use her artwork to remind people of the importance of looking after their minds during these uncertain times.
What happened
The campaign was a huge success, and we wanted to thank everyone who helped make it a success, from the team here and at TFL for helping us post and track the adverts, to all the many people who shared the campaign online. We're particularly pleased to see so many of our commercial clients joining in, so a big thanks to Iomart, Atkins Global, Crossrail, Stantec, BE Offices, Heart of the City and of course High Speed Two.
The campaign also:
– increased our followers / fans, particularly on Instagram and LinkedIn.
– increased the engagement levels by 172% on Facebook, by 154% on Twitter, by 134% on Instagram and by 145% on LinkedIn.
– drove significant increases in traffic and page content clicks too.
So thank you!
What's next?
Inspired by the success of this campaign, we're doing a few more things. Firstly, we've turned the adverts into posters, so if you'd like to put up the "50 ways" poster in your university, library, workplace, community centre or anywhere else, download one and print it yourself or send us an enquiry about getting a professionally-printed version.
Secondly, we don't want our schools and youth groups to miss out on the fun, so we've made 50 ways for young people too! It's a similar selection but with a few changes aimed at young people, so if you want to promote mental health and wellbeing in your institution you can download the assets here: 50 Ways for Young People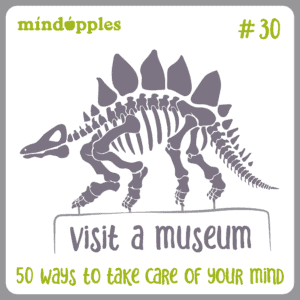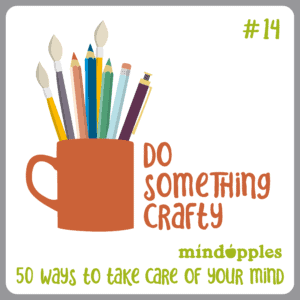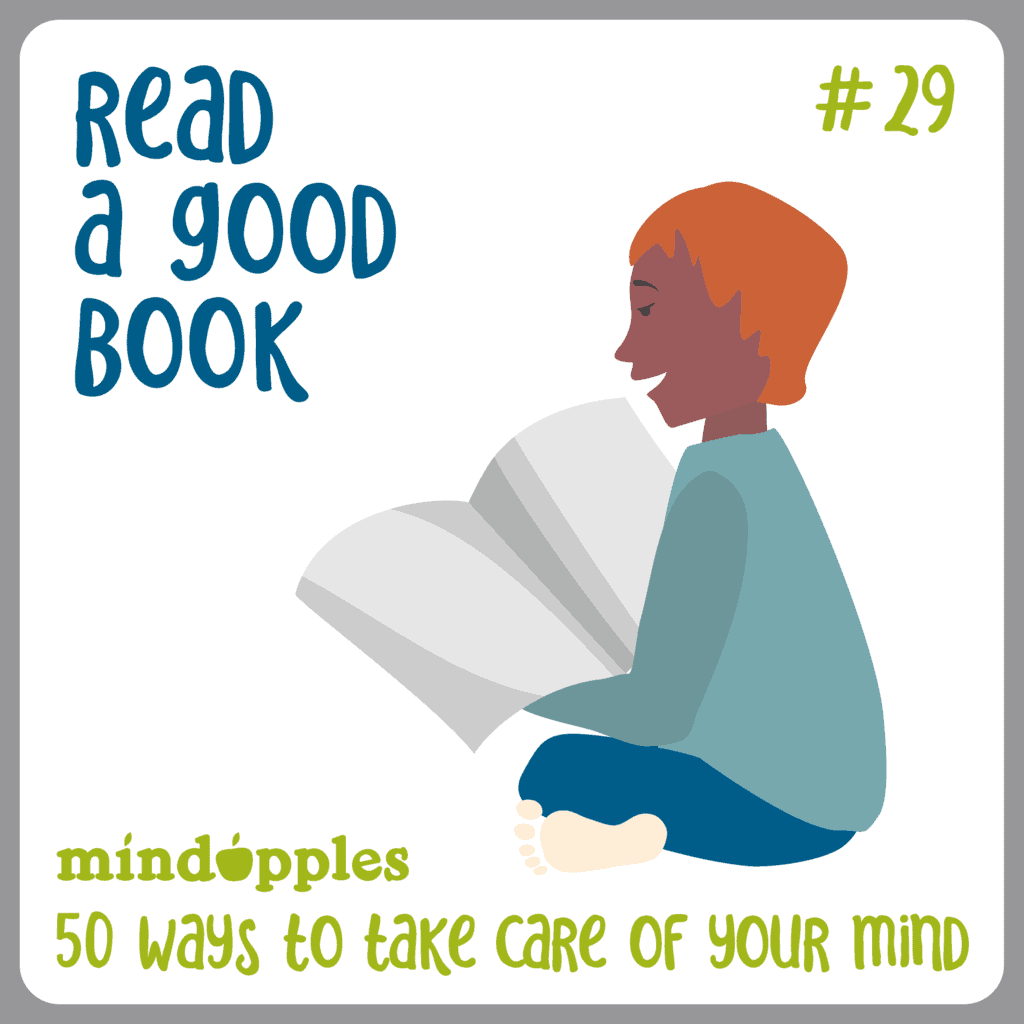 We're so glad and grateful that our first campaign has been such a success. We hope we've helped people make more time for their minds, and made it a little more natural for all of us to talk about our mental health. If you want to keep sharing the "50 ways" online, you can still download all the campaign assets at www.mindapples.org/50ways.
Thank you for helping us make looking after our minds as natural as brushing out teeth!