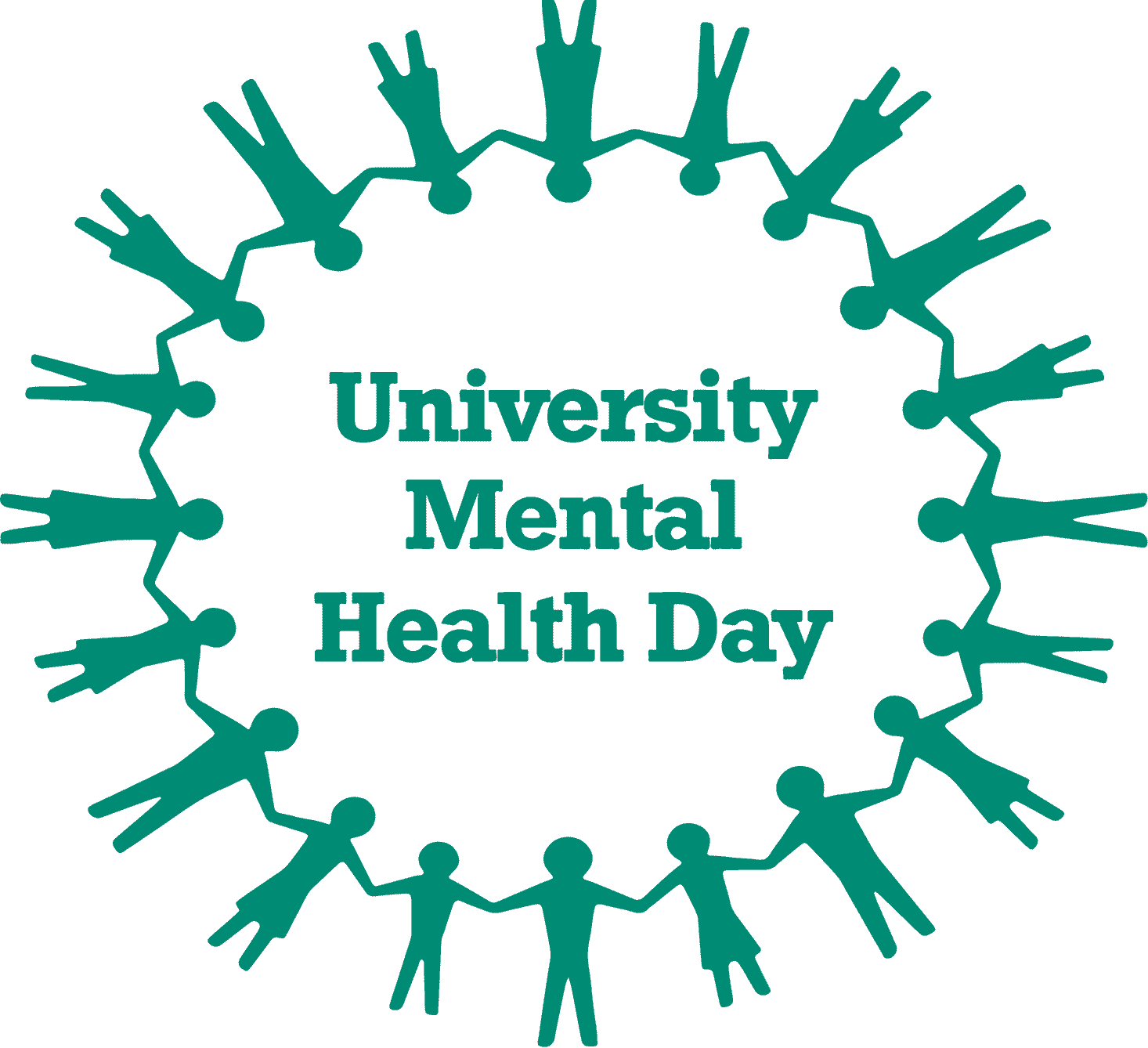 We were delighted to see so many friends and partners using their Mindapples trees and apple cards on University Mental Health Day last week, sharing activities that they try to do every day to take care of their minds.
Students at Nottingham Trent University, Royal Holloway University of London and Nottingham University thought of great ways to take care of their minds, such as yoga, colouring mandalas, taking naps (we agree!), knitting and smiling – all brilliant mindapples!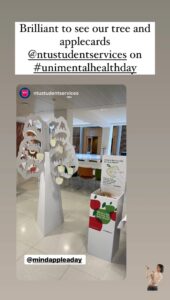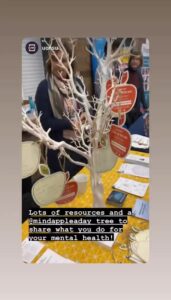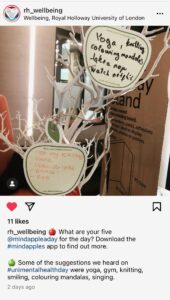 Mindapples has been working with UK universities for more than ten years, and in September 2021 we launched a pilot to explore whether the Mindapples app and wellbeing support tools could help students to take better care of their minds and improve their wellbeing and resilience. We invited seven universities and colleges to participate in this pilot phase and offered each of them:
We've been working on the evaluation of the pilot phase, and the full report will be published soon. Meanwhile, we wanted to share some of the positive results from the participant surveys.
90% of students found the introductory webinar useful or very useful for their own wellbeing. Feedback suggests they found the sessions informative, and the content easy to understand but clearly evidence based.
80% of students who attended our Champion's Training found it useful or very useful for their own wellbeing, and for supporting others. Participants also commented that the training was very powerful and would help them to speak more passionately about the importance of mental health and wellbeing.
86% of students who used the Mindapples app would recommend it to others.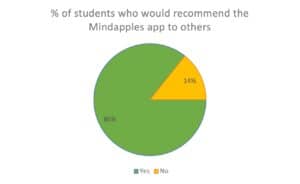 They also said some really nice things when we asked for general comments and feedback:
"I am enjoying the app and will continue to use it. Thank you for offering and developing such an insightful and much needed app for us to use."

"I would strongly recommend it to students from 16 onwards."

"Keep at it! You guys a tap away and I couldn't be more grateful!"
We're looking forward to sharing the full report with you soon!
If you'd like to know more about our work with universities, or nominate a university who needs our support, please contact elaine@mindapples.org.