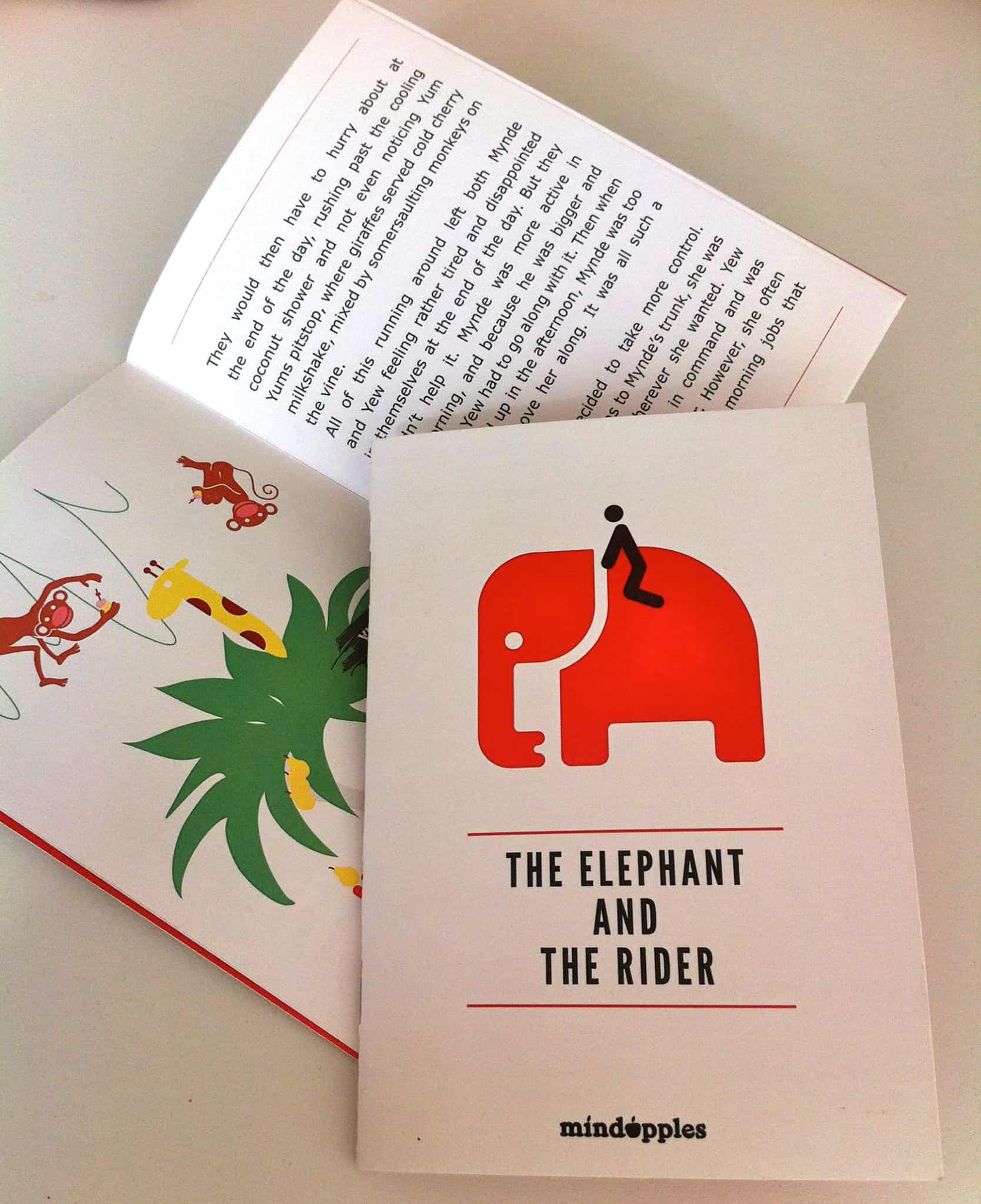 This summer we are delighted to tell you that one of our talented gardeners, Johanna De Mornay Davies, has written and illustrated a beautiful short story 'The Elephant and The Rider' to help spread the Mindapples word.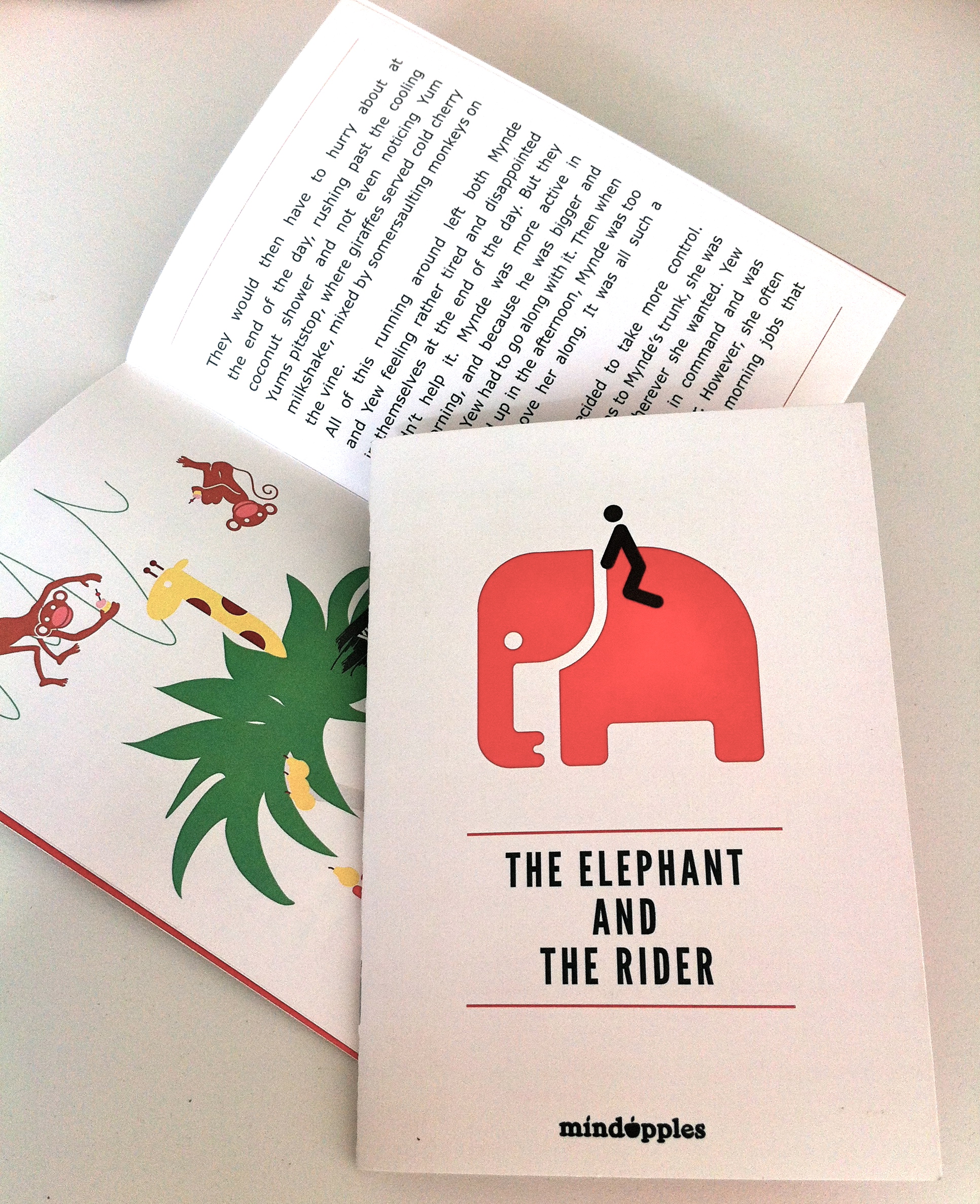 The book tells the tale of an Elephant named Mynde and his journey with his rider Yew through the land of Hed. It touches on the importance of taking care of our minds, based on the Elephant and The Rider metaphor introduced by Jonathan Haidt in The Happiness Hypothesis. Featuring somersaulting monkeys and hula hooping flamingoes, it is sure to put any mind at rest.
The Elephant and the Rider is now available from the
Mindapples shop
 along with our brand new "Love Your Mind" t-shirts designed by
Owen Tozer
.