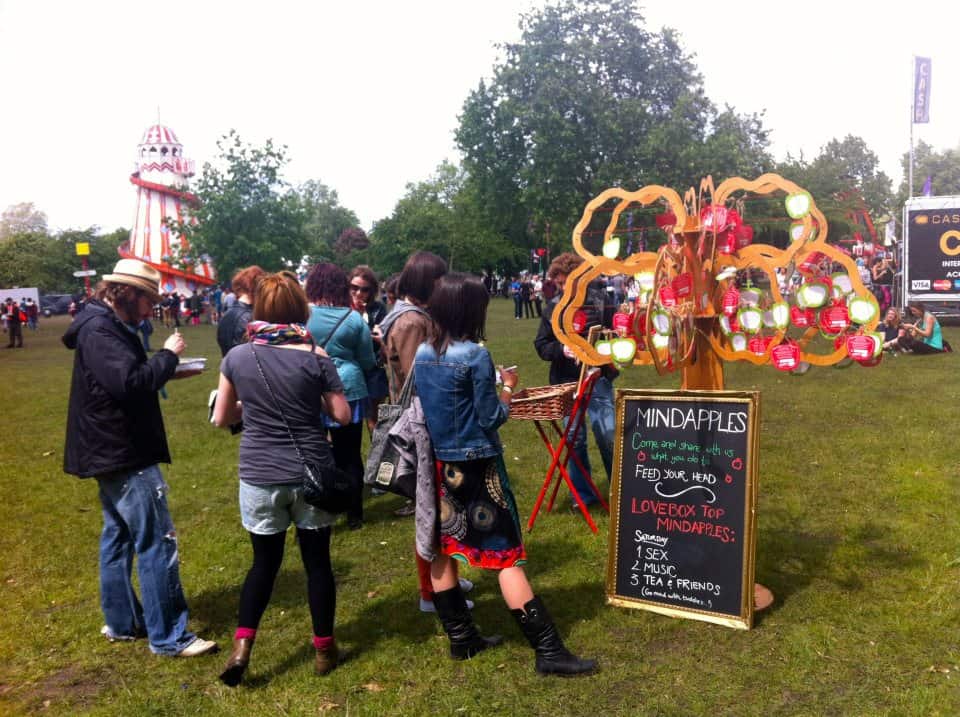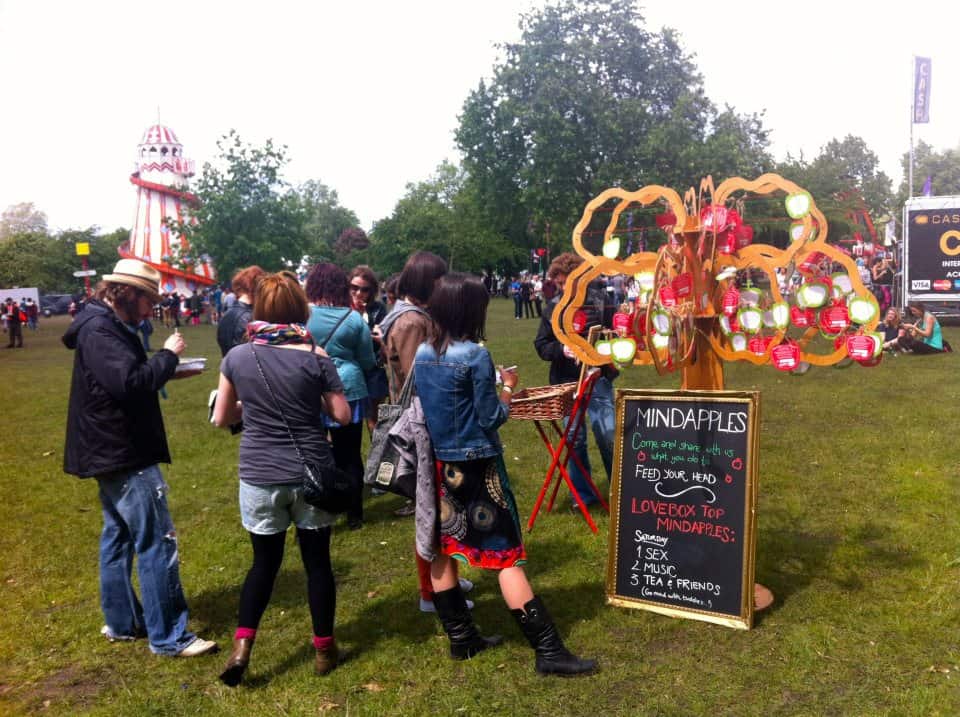 The British summer is here and it's time for dancing in the sunshine (wind/rain/delete-as-appropriate). And that means it's time for the Mindapples Gardeners to don their dancing boots and take to the fields to find out what UK festival-goers do to look after their minds.
This weekend we kicked off our summer festivals campaign at Lovebox 2012 in Victoria Park in London. We had lots of fun in the sun so a big thanks to the Ministry of Welfare for inviting us along. Check out the lovely photos from the weekend on our Facebook page here.
We've been running pop-ups at festivals since 2010 because we think it's important to reach out beyond healthcare and the social sector and encourage everyone to take care of their minds, and to feel good about that. Last year we visited six UK festivals and harvested a whopping 7899 new applecards, and we believe that by asking people to think a little about how to take care of their minds when they're feeling good in the sunshine, we can help them reflect on how to take better care of themselves in the rest of their lives.
This year you'll be able to find us at Isle of Wight Festival in Spring TX this weekend, Secret Garden Party in July and Wilderness and Leeds in August. And if you're interested in hiring us or purchasing your own trees and toolkits for your events, you can find out more about our engagement tools here.
We'll be sharing the best of our summer harvest via Twitter and Facebook, so follow us there and find out what weird and wonderful things our festival-goers are doing to look after their minds. See if you can spot yours!
This is my favourite so far…