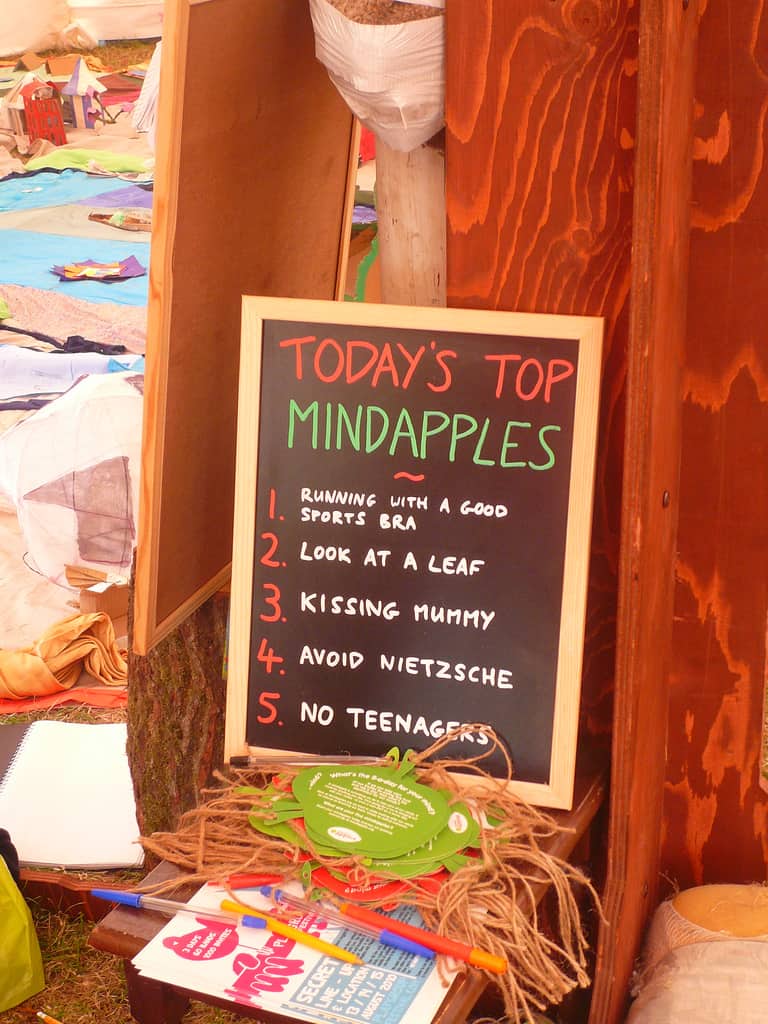 A very happy late summer to you all. Back in July Mindapples teamed up with Courvoisier, Crussh and lots of other fantastic organisations to lay on The Big Treat – a pop-up health farm experience in the heart of Central London.
This is just the beginning for The Big Treat… It makes wellbeing fun and gives people an experience of being healthy that feels like entertainment, engaging new audiences in healthy living and giving brands and companies a new way to engage in health and mental health. So if you'd like us to run a Big Treat in your company or local area, we'd love to hear from you – just drop us a line at hello@mindapples.org.
For those of you who couldn't make it, Courvoisier have made a lovely video of The Big Treat showing the Mindapples Tree in action and the various activities – and cocktails! – available. There are also some lovely photos of the event here, and you can read more about what we did here.
[youtube=http://www.youtube.com/watch?v=lbZfBwq6hLw&feature=player_embedded]
The Big Treat was part of the Courvoisier Revolutionary Spirit 2010, a series of extraordinary happenings drawing on the collective inspiration of the Courvoisier The Future 500 members. You can read more about the festival and the Big Treat here, and subscribe to the newsletter to receive information on similar forthcoming events and special offers too.
Thanks very much to Courvoisier for supporting this event and making it possible for us to make health fun for a change!