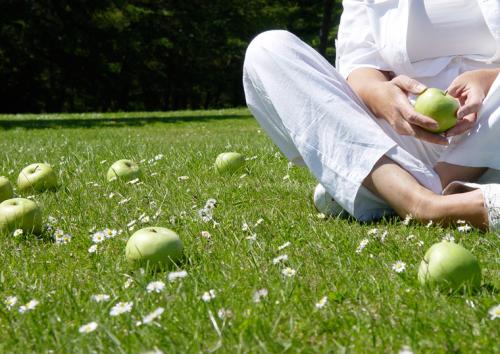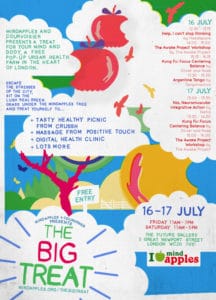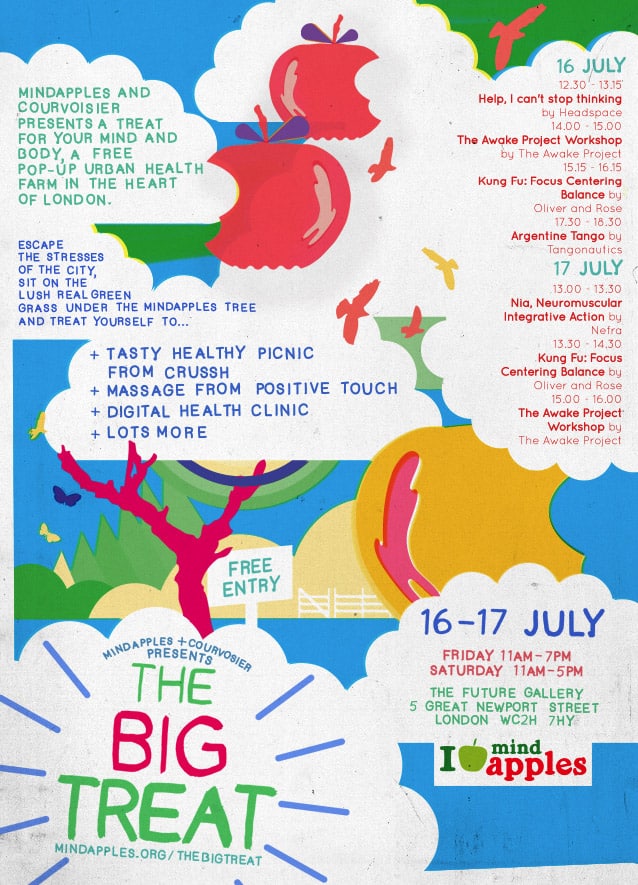 For the past three days, the AMAZING Mindapples Gardeners have been producing our first public event, The Big Treat, in central London. We've had massage, salads, juices, meditation, digital detox clinics, tango lessons, kung fu and even expressive dance, all in a pop-up health farm that truly surprised and delighted hundreds of unsuspecting people.
Here's a video of me talking at the launch of the Big Treat (thanks David Wilcox for the interview). You can see some of the incredible work that went into it, including the Mindapples Tree, mindapple cards, a gallery full of REAL TURF (what a lot of work that was) and lots of happy people drinking Mindapples Martinis – exclusively designed for us by Crussh and Courvoisier.
We feel really privileged to have been able to put on such a high-profile and popular event, which wouldn't have been possible without the support of Courvoisier, the Future 500 and their Revolutionary Spirit festival, and also the wonderful guys at Crussh, SavvyCook, Digital Health Service, Positive Touch and many other great brands.
And most of all, a huge thanks to Hege, who has been masterminding the whole thing and really taken Mindapples to a new level here, and especially to all the Mindapples Gardeners, who have worked tirelessly to lay turf, build the tree, make and staff the hugging wall, welcome our guests, hand out flyers and generally stand around looking glamorous for the Mindapples cause. And all without receiving a penny.
On behalf of Mindapples, I salute you all. You all DEFINITELY deserve a treat.