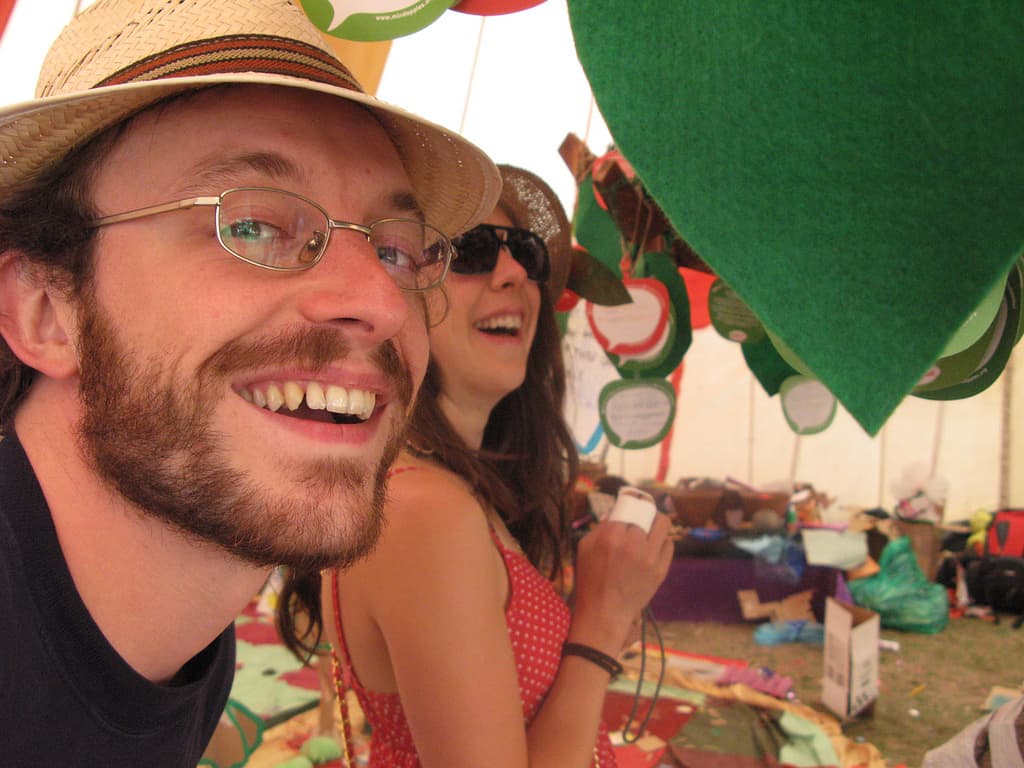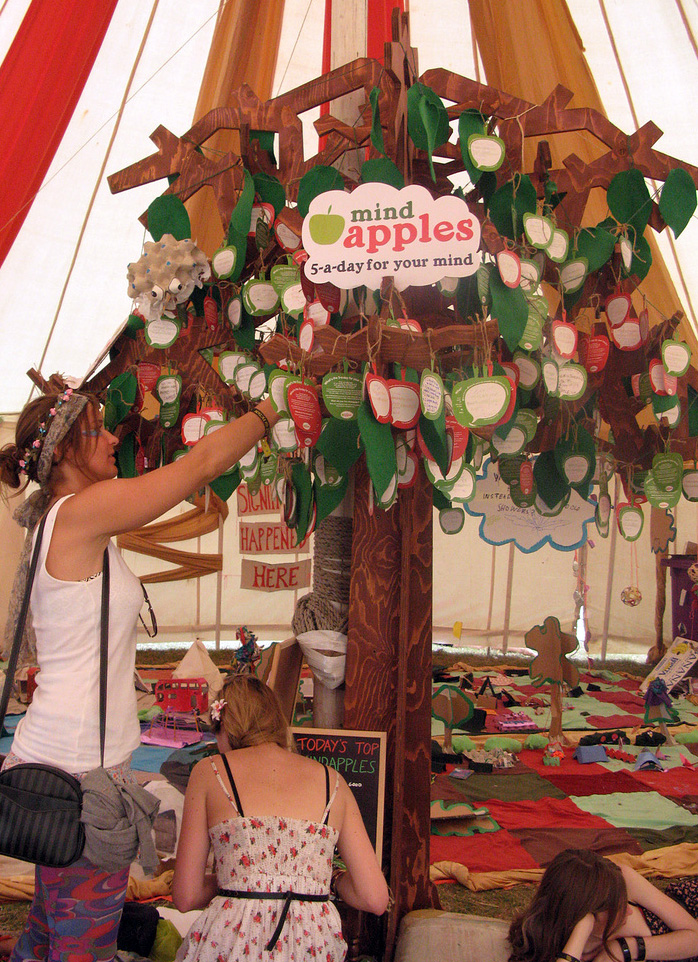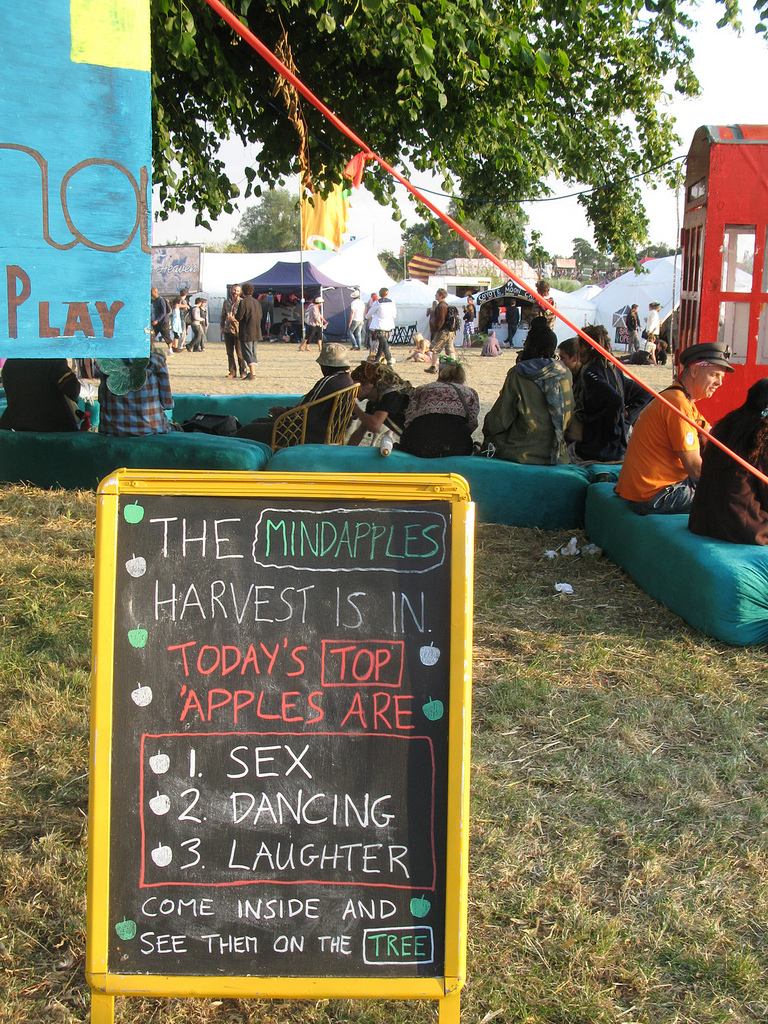 This summer, we're taking Mindapples to the masses.
First, we launched our campaign with our health showcase pop-up health farm, The Big Treat, with Courvoisier, Crussh, SavvyCook and many other great brands. Now, we're taking the Mindapples Tree on tour to festivals all round Britain, spreading the word about looking after our minds to people who are out to party and enjoy the summer sunshine.
Two weeks ago we were at the Secret Garden Party near Huntingdon, where the good folks at Limina hosted the tree in their lovely tent and we got hundreds of amazing responses from people, as well as quite a few people sleeping under the shady branches.
I've posted some photos here, and there are loads more on our new Flickr page too.
Last weekend, Lucy and Marilena took the tree to Camp Bestival, and had a great response there too, particularly from kids. We're awaiting their report now but initial feedback suggests we collected even more responses there than at SGP, which is brilliant stuff.
Want to see us in action? This weekend we'll be at The Big Chill in Herefordshire,and then the ultra-exclusive Playgroup Festival on 13-15 August. Come and find us under the Mindapples Tree!