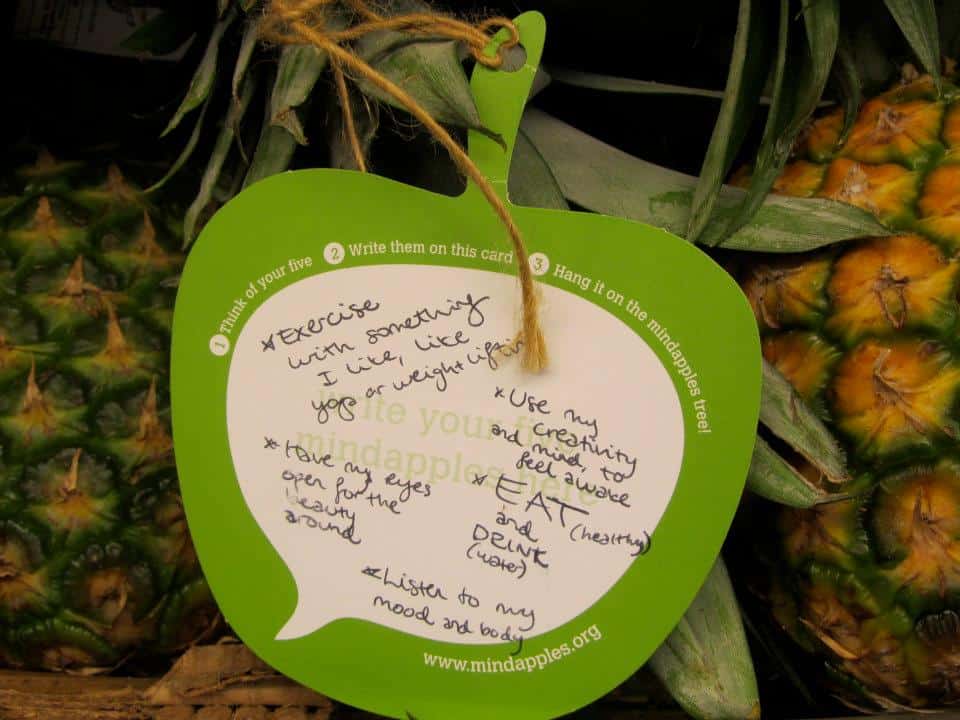 All pretty quiet here in the Mindapples Orchard after our exertions at the Big Treat and all our various festival activities. We've been at the Secret Garden Party, Camp Bestival, The Big Chill and the Playgroup Festival, as well as at Edexcel and the BBC, and now we're having a little rest.
Meanwhile, I'd like to share a lovely e-mail I received recently from Dr Keith Gaynor, a clinical psychologist at the excellent Institute of Psychiatry who specialises in theraputic treatments for schizophrenia. They've gathered a list of activities that they enjoy, and which also have clinical evidence to support their efficacy in improving mental wellbeing.
"I sent your email round the office (Department of Psychology, Institute of Psychiatry). We got a load of responses and I've collated the top five.

1. Do one totally absorbing activity (approx 30 mins)
2. Do something silly/funny
3. Do something nice for someone else
4. Smile
5. Remember it's just a thought, it's not real

Hope it's useful"
It's signed by Dr. Keith Gaynor, who sent it to me, and nine other doctors. Thank you Keith and all the staff who participated. We've been talking since then about how we can bring some of this scientific knowledge into the Mindapples community, to help us all find more things that we can all do that are good for our minds.
Enjoy the rest of the summer everybody!