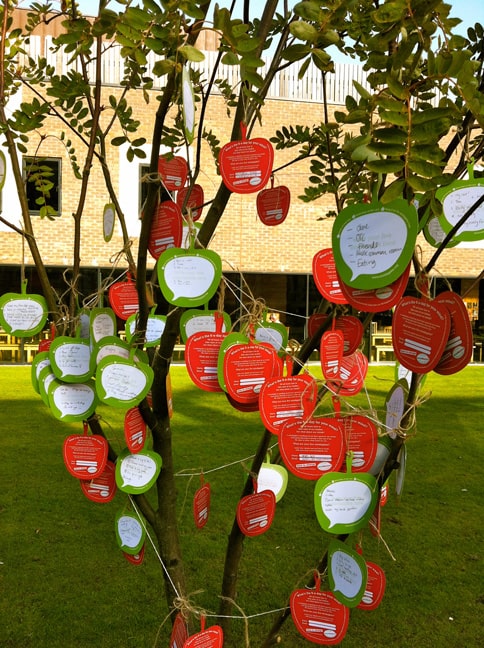 Today is the 2nd national University Mental Health and Wellbeing Day, an event highlighting the importance of mental wellbeing; an opportunity to share what we do to take care of our minds.
Coordinated by University Mental Health Advisers Network (UMHAN) with the help of Mental Wealth UK student groups, it's a great opportunity to join in and promote better mental health at university. The 2011 Royal College of Psychiatrists report showed that university counselling and mental health services are experiencing increasingly high demand and with recent statistics indicating that student suicide rates have risen by 50% over the past years – the state of student mental health is an issue of great importance.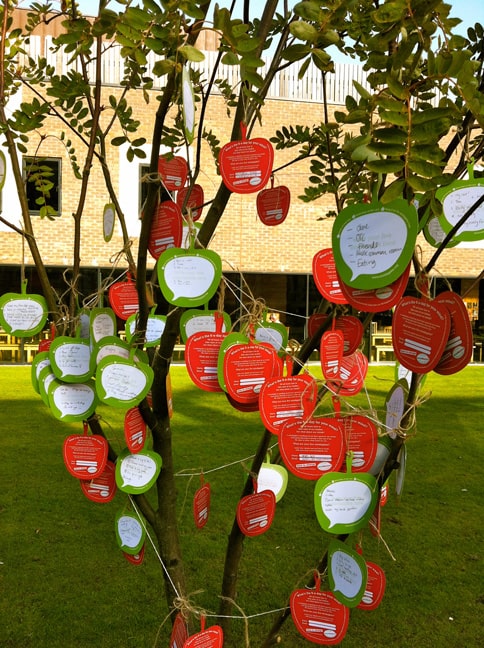 Encouraging students to consider what they can do to look after their minds can help create positive habits of self-care. Since the launch of University Mental Health Day last year, 30 universities have used the mindapples tools and the "5-a-day" concept to help promote mental health awareness. Integrating 5 things into our daily lives can act as breathers and restorers helping us to maintain our mental wellbeing in a preventative way. This can be especially important during stressful times such as exam periods and life transitions.
This year's University Mental Health and Wellbeing Day is bigger than ever, with events taking place across campuses in 33 UK universities. To find out what's happening at your university and how to get involved – have a look at this useful guide over here: universitymentalhealthday.tumblr.com.
If you're running a mindapples tree during this year's mental health day, we'd love to see some photos and hear how it went – get in touch with us at hello@mindapples.org!