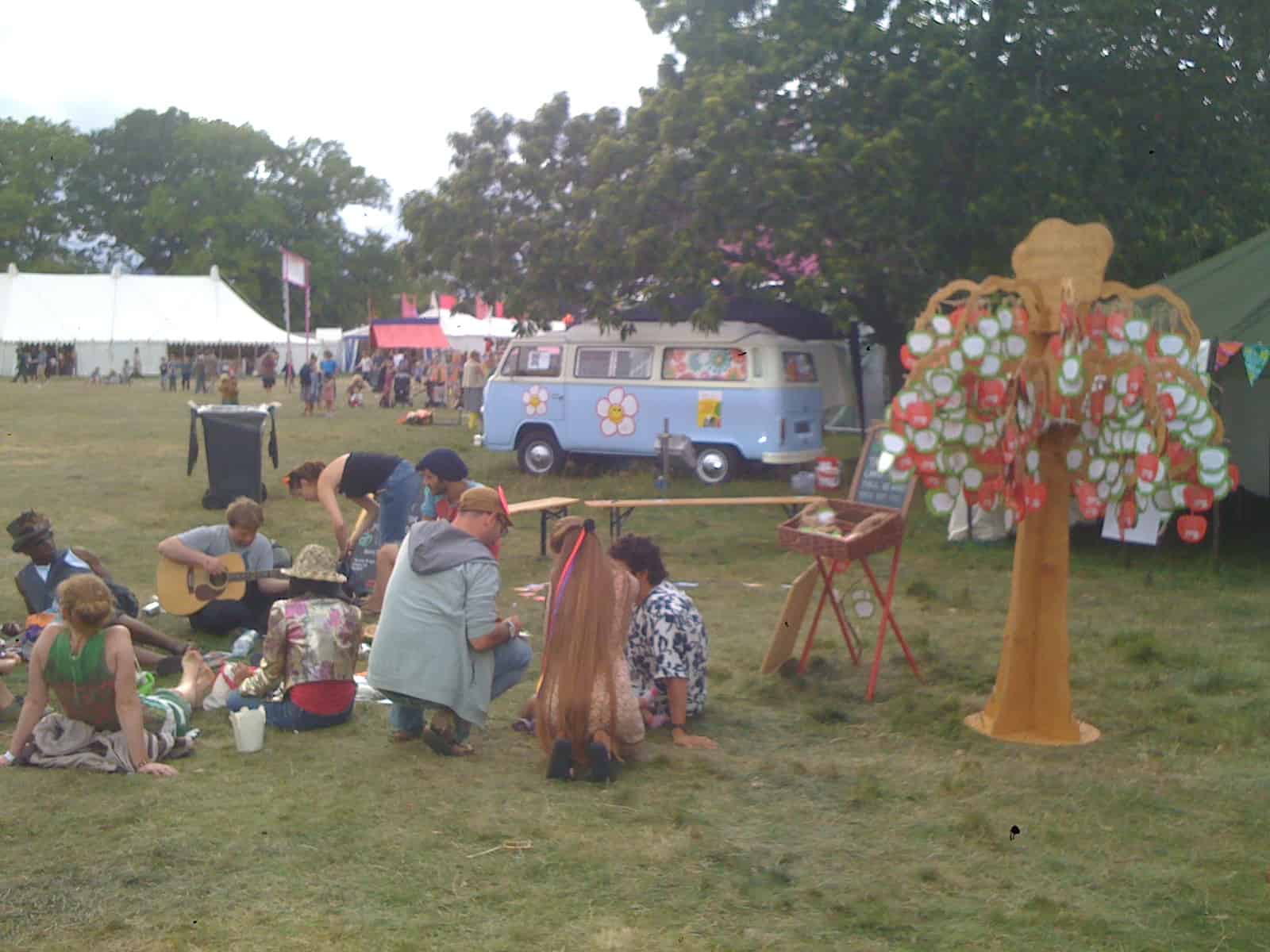 Mindapples is 4 today.
On 29th February 2008, I submitted the original proposal to Social Innovation Camp that led to the creation of the Mindapples campaign, and ultimately the organisation it is today. Yes, that's right, we are a leap-year baby.
The idea for Mindapples came originally from my conversations with my dear friend, Jo Worsley, who I remember back in 2006 arguing passionately about how stupid it was that our minds were the thing that separated us from animals, and yet we are taught almost nothing about how they work or how to look after them. I have learnt a lot from Jo over the years about how to manage my own mind, and I was acutely aware of how underfunded and unrecognised mental health was in our society. The fact that this issue was so low on our national priority list always struck me as ridiculous, because, as Jo herself put it, we all have mental health.
So when my friend Anna Maybank asked me to submit an idea to the first SI Camp, I wanted to do something in mental health. I'd recently been learning about the development of the 5-a-day campaign, and I wanted to create something equally practical and popular for mental health. And since my focus was on how to harness the power of the social web to create change in the world, my first instinct was to ask the crowd what they thought, and share their wisdom online. So I decided to create a website that asked everybody what the 5-a-day for their mind was, and share their answers with the world.
So, to celebrate our fourth birthday, here is the original email that started all:
From: Andy Gibson
To: Anna Maybank
Date: 29 February 2008 14:16
Subject: Idea Submission: Mindapples

Can't decide on a name!
I've registered mindapples.org and stayingsane.org – which do you prefer?

The idea

What is the mental health equivalent of 5-a-day? Mindapples is a simple campaign to promote awareness of mental health and wellbeing for all people, even those who self-identify as "sane". A public campaign website will invite the general public, celebrities, health professionals and "role models" to submit their own "5-a-day" to stay mentally healthy – from playing the piano to drinking lots of water. Snippits of biography will help to contextualise the suggestions and lend a human tone to the site, whilst users can add their "me too!" votes to any idea to establish a sense of the most popular activities. The human interest for this content could be great, and we should also attract press coverage and interest from prominent organisations and thought leaders. The long-term vision for the campaign would be to attract government, third sector and commercial backing for a popular list of daily activities which can help you stay sane, which could be used by everyone from yoga teachers to bottled water companies to promote the benefits of what they offer. It will put the concept of daily mental wellness firmly into the public consciousness, and encourage everyone to think about the impact their activities have on the state of their minds.

What social need does it address?

Mental health is one of the most socially important and underfunded issues in society today, and directly or indirectly affects the majority of the population. Yet most mental health campaigns focus on providing care and acceptance for people who are officially classified as "mentally ill". While initiatives in physical health are focussing more and more on prevention and wellbeing, mental health continues to languish in the public imagination as something shameful, that only relates to "sick" people – with all the stigma and isolation that this culture can create. But if you can care for your body by eating an apple or going for a run, what is the equivalent for your mind? By supporting individuals to take care of their day-to-day mental wellbeing through simple activities, we can make mental health an issue which is relevant and important for everyone. If successful this campaign could transform the definition of mental health, break down the social division between "sane" and "insane", and promote a healthier, safer society.

What's new about it?

Rather than focussing on mental sickness and inviting people to discuss their problems, this campaign will promote discussion of mental wellbeing and prevention in a stigma-free, non-judgemental environment. The 5-a-day campaign raised awareness of the importance of individuals taking care of their health, and it did so without mentioning sickness or obesity. By focussing on the positive side of mental health we hope to make the discussion of mental health more socially acceptable, and raise awareness of the simple things that everyone can do to stay mentally healthy. When was the last time someone asked you what you do to stay sane?

What inspired you to come up with your idea in the first place?

I have had direct experience of depression, stress and anxiety, and yet I would self-identify as "sane". Many people I know have experienced what might be termed "mental illness" and yet they do not fit into what the NHS would classify as the "mentally ill". I also have experience within my personal life of the impact of more severe mental and emotional problems on people's ability to function, form relationships and be happy, and have seen just how little support there is for people who fall somewhere between "totally sane" and "totally broken". Meanwhile I have watched well-known figures like Stephen Fry raise awareness of mental illness by "coming out" as sick, but no-one who is "sane" talking about the practical tools for managing your mind and staying well. When I spoke recently to a colleague about the five-a-day campaign I realised that there is no equivalent for mental health, and that this is the missing piece of the jigsaw – and an excellent way to use the power of advertising and the press to help everyone take better care of themselves and accept mental health as something everyone should consider.

Stage of development

The idea is reasonably well-formed and is already attracting some interest from organisations and individuals. I have a clear plan for how to take it forward, but I need advice from mental health experts and experienced campaigners on how to develop the campaign itself, from identity to tactics. There are various potential individuals interested in helping with the campaign in various ways already, and although the idea itself is basically my own at present, Social Innovation Camp weekend would offer a good opportunity to bring some of these people into the project.

What can we do for you?

Geeks – the first step is to create the basic campaign site, including the beginnings of an identity and content delivery platform
Mentors – after that, I need high-level input from people with a good knowledge of social campaigning and the mental health world
Funders – to give me some initial cash to pay for some design and identity work to develop the campaign brand, some PR/outreach work to attract attention from the press and prominent individuals, and the technical infrastructure to run a high-traffic website.

I am happy to steer the initial development, and if the campaign takes off I would be happy to perform a strategic and representative role to guide and promote the project and establish the organisation, but I don't have the time to perform an executive role on the project and I would look to hire a campaign director and some interns to push the project forward. I have a clear plan for developing the project though, so I am very happy to put time into carrying that out.

Privacy

Keep it open, but can you put an e-mail address on there for people to contact me if they want to help?

Cheers!
xAx

—
Andy Gibson
Founder and Director
www.sociability.org.uk
As you can see, the idea hasn't changed much from its original form over the past four years; in fact, it's remarkable how many of the phrases in this first email I still use today. I wasn't actually keen to lead the project at first (I was still at School of Everything at the time), so the fact that it has dominated my life for four years since is a cautionary tale for anyone thinking about starting something new. Watch out folks: good ideas take over your life! And as you can also see, I wasn't even sure if we should call it Mindapples. Just imagine if I'd been persuaded to call it 'Staying Sane'? I very much doubt we'd be having this conversation right now. Funny how these things turn out.
We didn't actually get selected for the first SI Camp, and the Government actually published it's own Five Ways to Wellbeing a few months later, but a lot of people liked the idea, and it seemed to have something other campaigns in this space lacked. So Tessy Britton suggested that I should just post it up as a Surveymonkey site and a blog, and get people sharing their 5-a-days, and thanks to the RSA and some influential bloggers, we soon had over 1000 responses and interest from some very high-level people in the field. My friends Hege Saebjornsen, Lauren Currie, Jenny Reina and many others then helped to grow the project into a full campaign, and since 2010 Esther King and I have been turning that campaign into a growing social business. It's been a very long, strange journey, and very hard at times, but it's great to look back and see how much progress we've made, and how true we have stayed to my original intentions for the project.
Thanks very much to everyone who's been involved in taking Mindapples from this innocent little proposal to the growing organisation it is today. As they say, it's been emotional.
And a very happy 4th birthday to you, Mindapples. May you have many more to come.