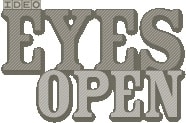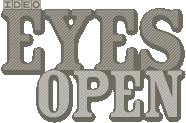 Mindapples is all about helping people become more observant of things that make them feel well and happy.  Because we are all highly individual, being self-observant can help us understand the impact of personal, daily actions in a way that a list of tips can't.   The more we notice, the more we can enjoy and repeat, or even change, and  long-term this deeper understanding can help us stay mentally healthy.
I was very interested to find an IDEO project this morning called Eyes Open. The project has published 2 guidebooks, one for London and one for New York.
"Eyes Open guides shift the attention of the traveler and everyday observer away from sightseeing toward looking—really looking—at their surroundings. This series is an intimate exploration (starting with London and New York) that celebrates finding inspiration at every turn. These guide books step away from the proverbial sense of "place" toward experience, reminding us all to keep our eyes open in the world to gain a better sense of how we fit in."
This month their website's focus is called Refresh, which is very interesting in the context of what Minapples is doing on individual wellbeing.
"Such far-reaching issues as obesity, sustainability, and consumption have us all thinking about where we are heading as a global community. We are at a critical point in time as we establish collective practices for our future. Believing that social change is the collective outcome of millions of individual behavior changes over time, we felt this was a good time to explore individual pattern making and pattern breaking. In this exploration, we hope to further understand how personally inspiring experiences alter our hard-wired behaviors."