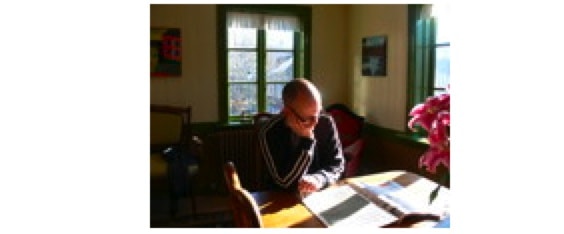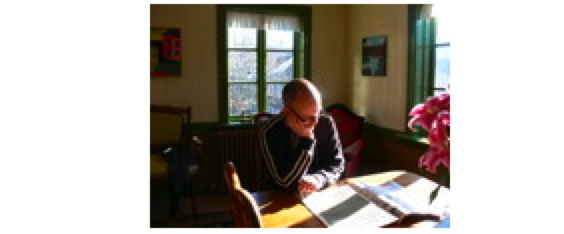 I asked Scott Pack about a week ago to think about what his Five A Day might be, and he very kindly just replied with this unusually literary focused list:
"One.  I will read aloud to the children every night.  Reading out loud is very different to the normal reading experience and I can almost feel my brain working in new ways while I do it.  Of course, some books are better than others to read aloud.  My kids are 9 and 6 so we go for a children's novel and tackle a chapter a night.  If the book isn't best suited to the fine old oral tradition then it can be quite a chore but that just makes the experience all the more useful for the old noggin.
Two.  Looking up.  At clouds.  At treetops.  At the roofs of buildings.  Even the most familiar territory can appear completely different if you approach it from a new angle.
Three.  I try to write a haiku every day.  They are short so that makes things easier but the 5-7-5 syllable constraint certainly keeps me on my toes.
Four.  Reading lots of books at once.  I currently have about a dozen on the go.  Only 2 or 3 are regular daily reads.  Others are short story collections or diaries or collections of letters that I dip into from time to time.  There is an element of plate-spinning about it but it does make things interesting.
Five.  Solve maths equations while jogging.
I lied about number five."
Scott Pack is the Commercial Director of The Friday Project.  Scott runs a very creative blog: Me And My Big Mouth. Scott used to have some rather uncomplimentary, (but amusing) press quotes on his blog about his Waterstones buying days … Where have they gone Scott?