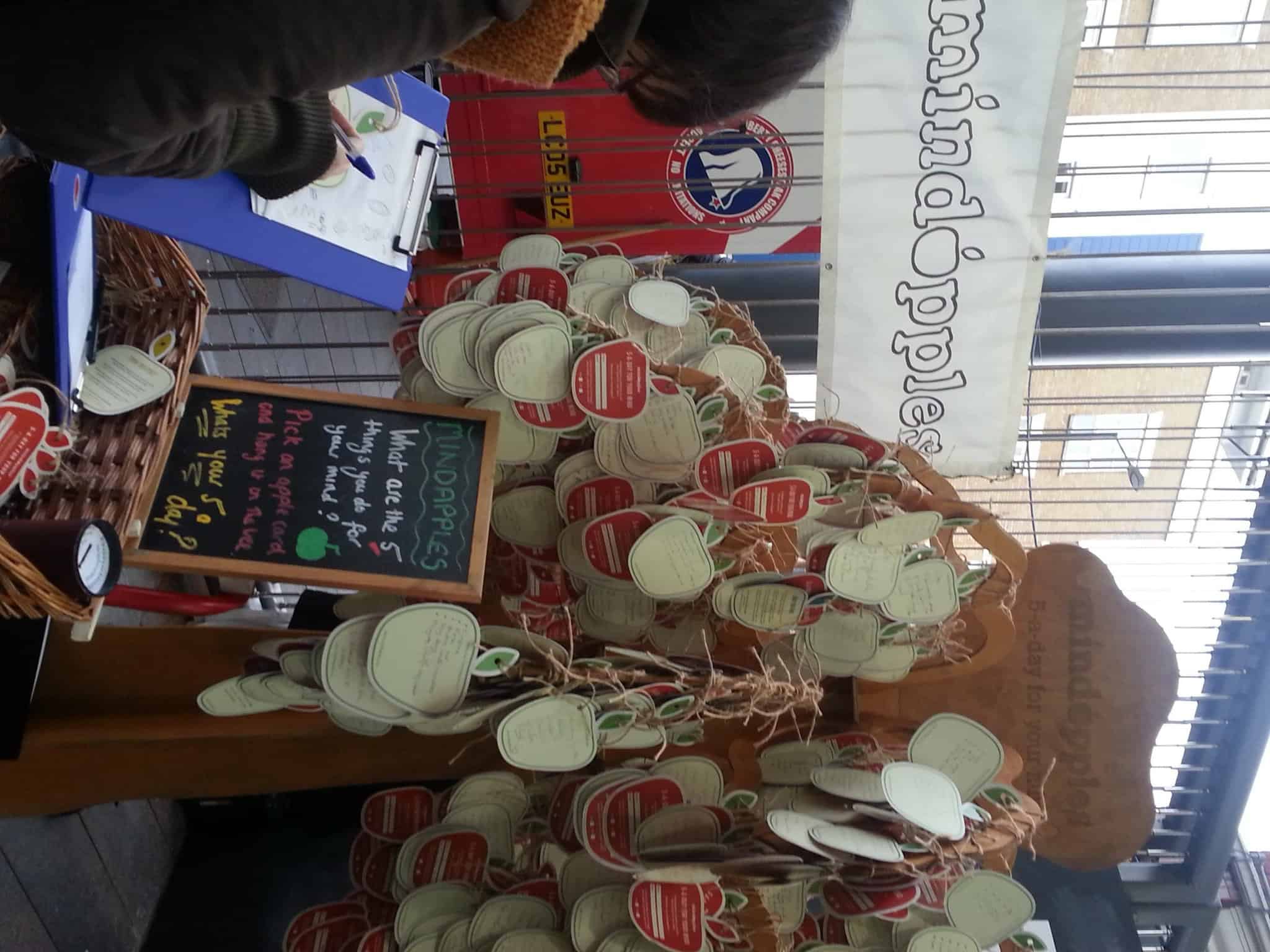 We were delighted to have the Mindapples Tree at the wildly successful Museum of Happiness event in Spitalfields Market.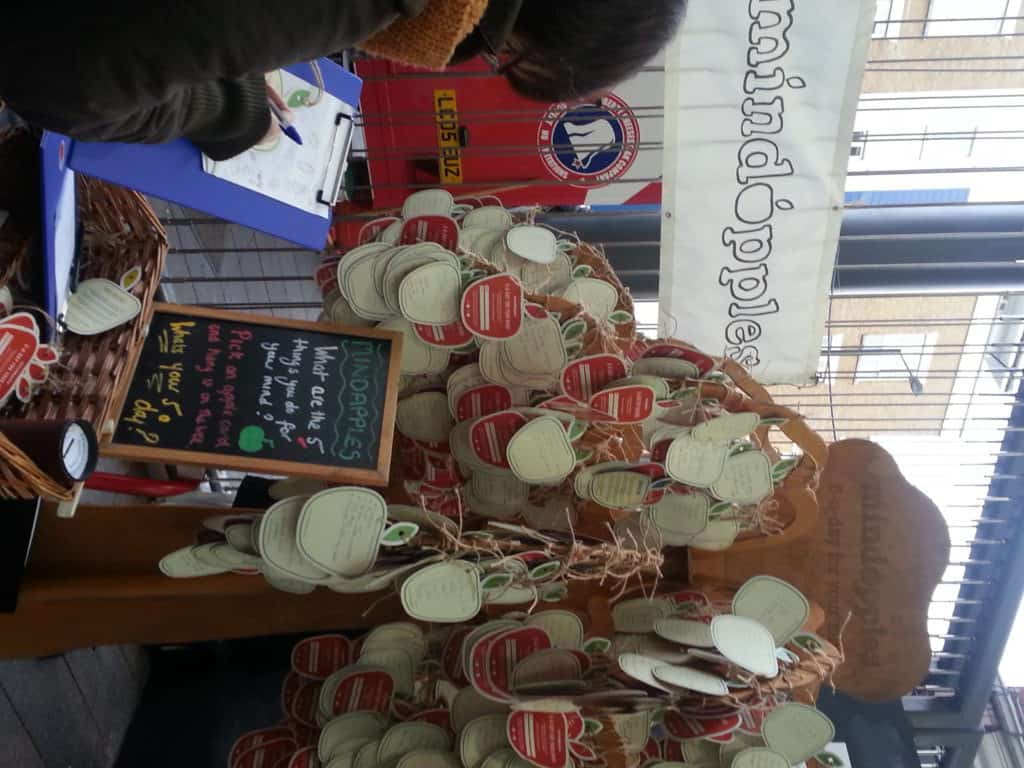 The Museum of Happiness brought together a ball pit, silent disco, laughter yoga, virtual reality experience, TickTheBucket and much, much more, all with the aim of doing things that raise spirits. I snuck into the Joy in Dance Bollywood class and had great fun.
It was a chilly weekend but that didn't put off the people queuing up to get in. Asking "What's the 5-a-day for your mind?" we collected over 6000 mindapples.

The Museum of Happiness expected to attract 300 people and instead had more than 6000 sign up. This, and the popularity of Action for Happiness, demonstrate how important the notion of happiness, sometimes of just going out and having fun, is. Many people obviously, and unsurprisingly, find it good for their minds.
What's good for our minds also goes wider. When life feels difficult, or brings us sadness, and when going to an event to take part in fun activities can only provide a temporary distraction, we can still do things that are good for our minds. Happiness may be out of reach but looking after our minds is not. So, if happiness doesn't feel appealing or achievable just now, think instead about what you do that you find is good for your mind. We can all do that wherever we are on the mental health continuum and wherever we are between sad and happy.
Here, to provide food for thought, is a small selection of the mindapples contributed.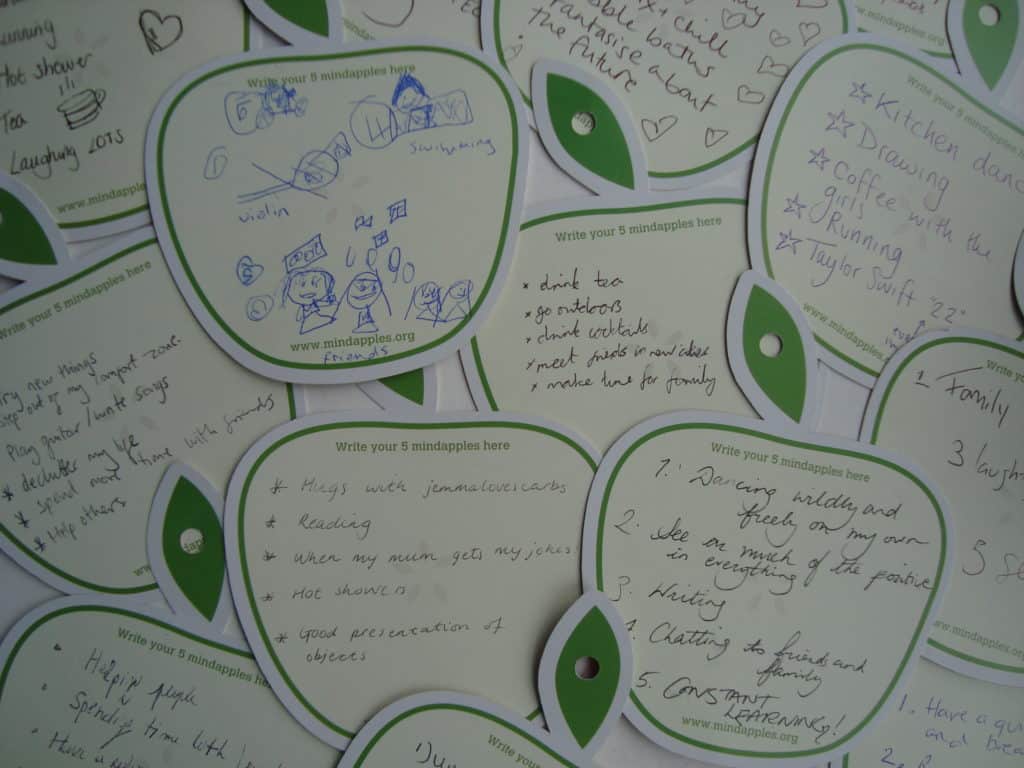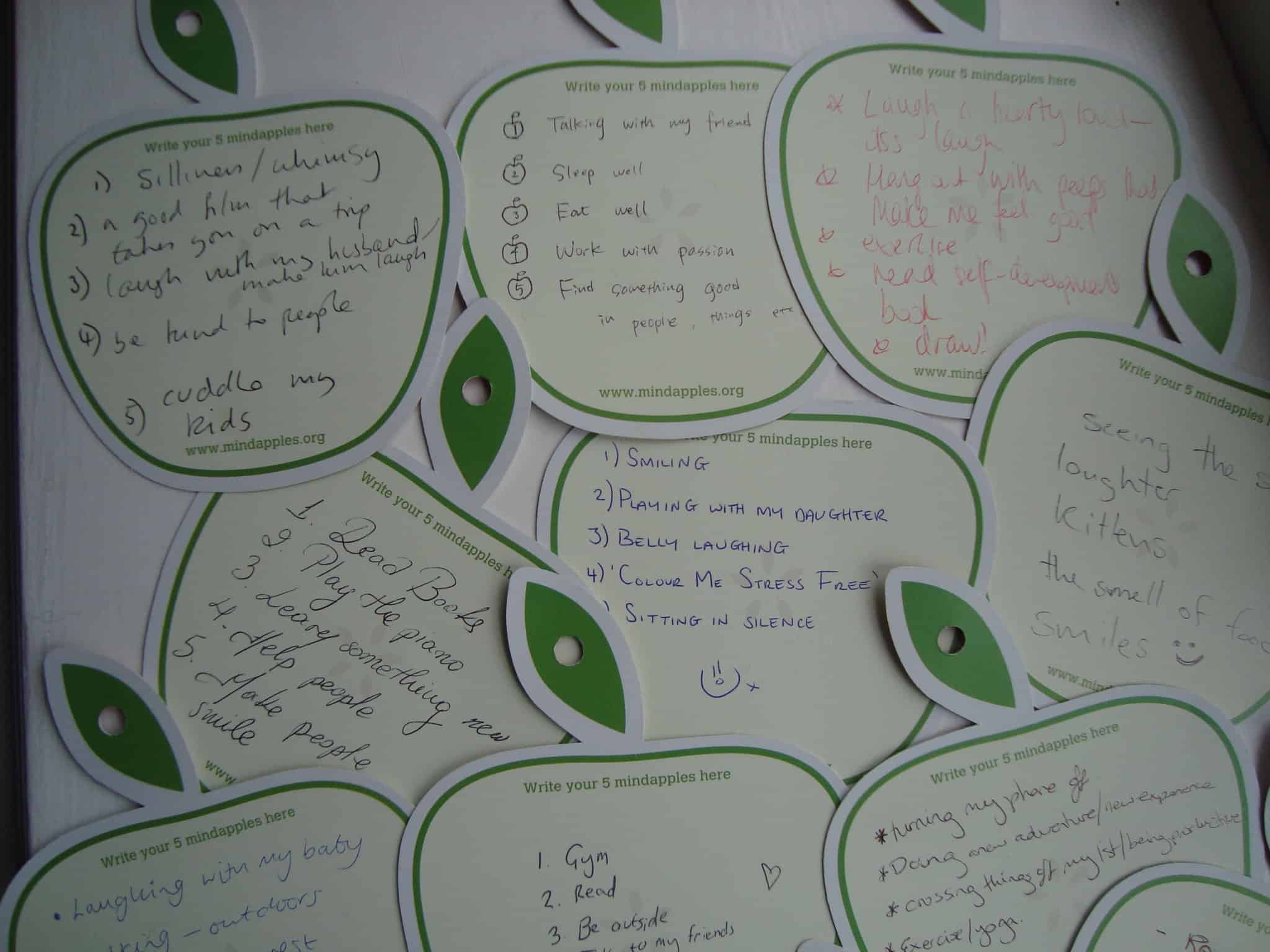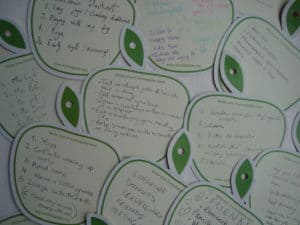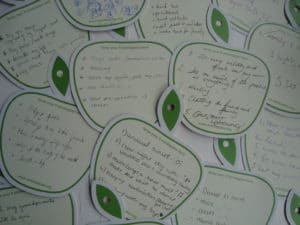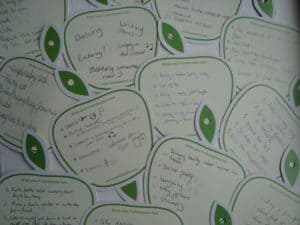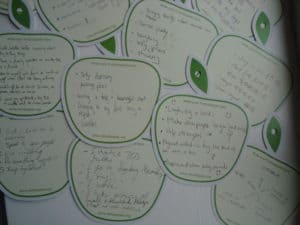 What's the 5-a-day for your mind?