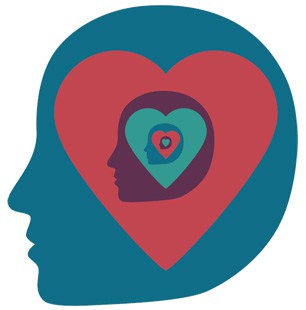 IMPACT OVERVIEW
This year we've grown shoots and leaves as an organisation, gaining public recognition and deepening our conversations about what public mental health means to people and organisations.
We've been growing mindapples amongst students, bankers, festivalgoers and funders to reach a cross-section of minds from all around the country, reaching 33,183 people through our training programmes, Moodbug mobile app and ongoing '5-a-day for your mind' campaign for better public mental health.
HEADLINES (HO HO)

CHANGING MINDS
Together with our clients and partners, we've harvested 31,350 applecards this year, planting 165,750 mindapples suggestions in heads across the UK. Young Minds were our biggest gardeners in 2014, using thousands of mindapple cards in their excellent work with young people all around the country.
Mindapples trees have sprung up in hospitals, research centres, trade union branches, investment banks, youth groups, local councils and schools, with universities remaining the most consistent mind-gardeners, followed by employers in financial services and local government.
TRAINING MINDS
We've trained 2806 people this year on how to manage their minds in healthier and more proactive ways. In ten bit-sized modules, our training cover every aspect of smart, sustainable mental performance, from understanding personality to the secrets of motivation.
We've got all sorts of people talking about their minds – from student nurses to senior leaders in investment banks – and delivered training to field leaders in biomedical research, banking, technology, cosmetics, pharmaceuticals and journalism, amongst others.
Handle Pressure was our most popular module this year, helping businesses tackle the rising stress levels in UK workplaces in which mental illness now accounts for 70 million sick days a year.
We've had fantastic feedback on our training across a whole range of workplaces:
"It really helped me understand when and how I work best" (corporate participant, financial services)
"It's really improved my relationship with my manager, and helped me enjoy my work" (corporate participant, financial services)
"It's like being in a TED talk." (public sector participant)
"Mindapples has sorted out my golf swing!" (corporate participant, financial services)

GROWING CONVERSATIONS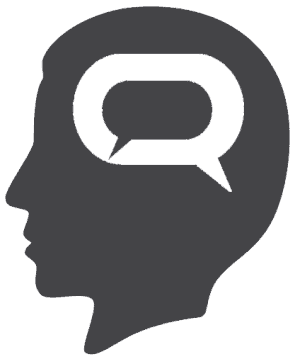 We've seen a growing interest in our work from the public health and policy community this year. Mindapples trees are now being used by Public Health England to promote mental health and wellbeing in local communities, and the UK's Chief Medical Officer cited Andy, Mindapples' Head Gardener, in the acknowledgements of her recent report on public mental health. It just goes to show the strides we're taking towards more open conversations about the health of our minds. Hooray!
Thank you to everyone who's shared their mindapples with us this year or begun a fresh conversation about healthy minds. Here are a few golden apples we wanted to share: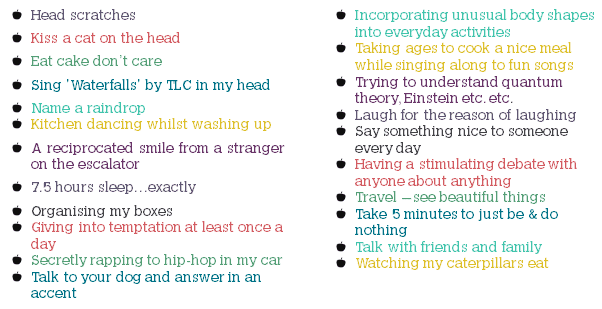 2014 HIGHLIGHTS
SHARE YOUR MOOD, BUG YOUR FRIENDS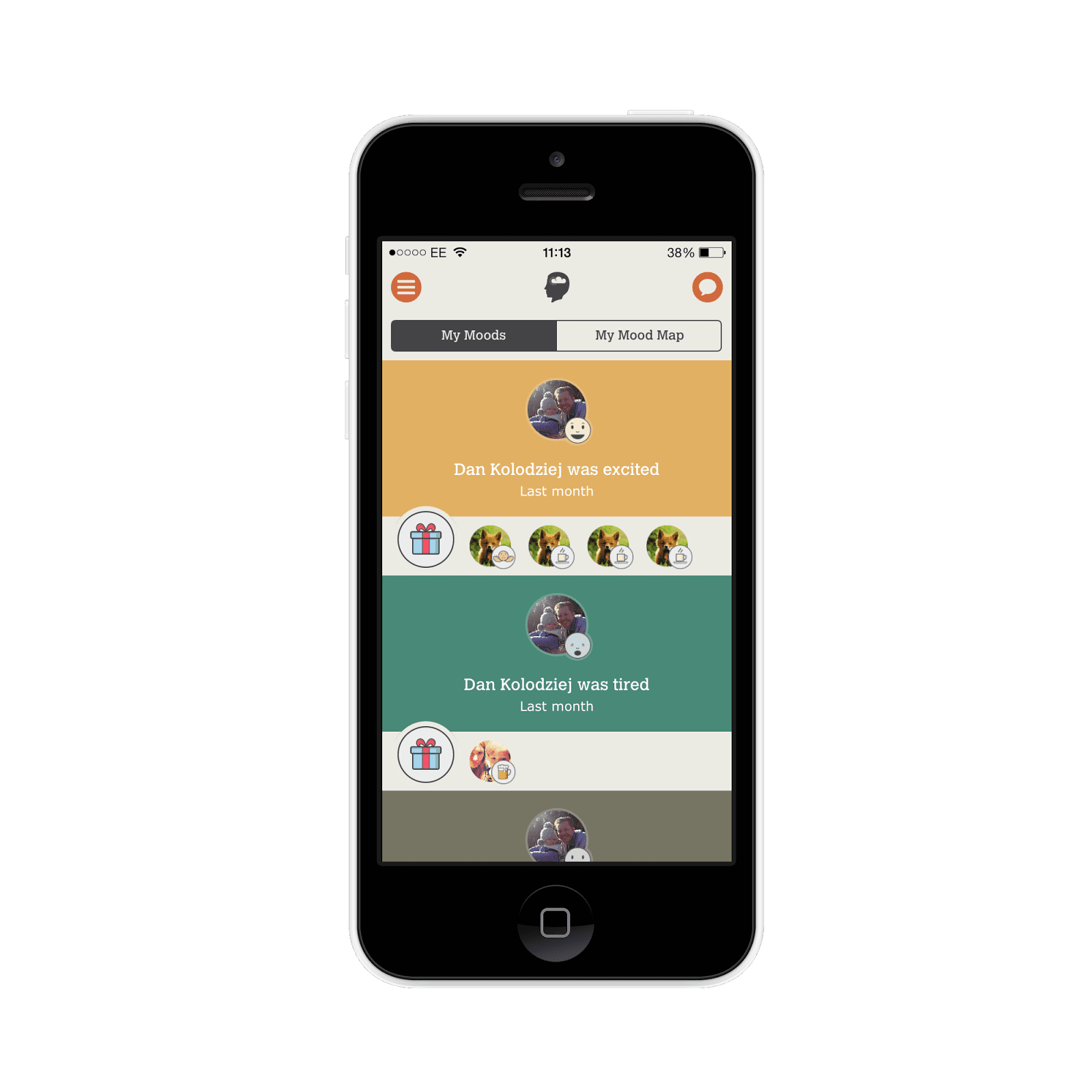 Mindapples' first mobile app, Moodbug, was released in June and has been growing in popularity, showing it is possible to use digital tools to create more open conversations about our minds.
Funded by Innovation Labs and designed in workshops with young people, the app aims to be fun and simple to use, and makes it easy to share your moods in more meaningful ways with people you care about. Moodbug was a finalist in the UK App & Mobile Awards 2014.
Download it free for iPhone now at www.moodbug.me.
A MIND FOR BUSINESS
Our Head Gardener Andy Gibson's new book, A Mind for Business, will be published by Pearson in February 2015, sharing our training content with general audiences for the first time.
Pearson will be making it their Book of the Month and promoting it across the UK, so look out for it in all good bookshops. Very exciting!
Pre-order your copy now at http://mindap.pl/mindforbusiness.
PUTTING OUR TRAINING TO THE TEST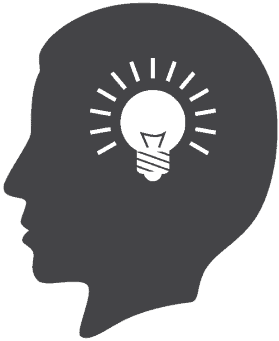 We've launched two pilot training programmes this year, in collaboration with a research team at the University of York, to trial our content with users of mental health services via NSUN, and nursing and social care students at London South Bank University.
Both pilots have shown fantastic initial responses, with the University of York finding statistically significant improvements in participants' knowledge about mental effectiveness and ability to deal with stress.
Here's a slice of the feedback we've had so far:
"It was informative as well as interactive, and I liked that it used scientific studies to illustrate key concepts. I found it inspiring."
"Awesome like a crunchy apple"
"I've learnt more in the last 90 minutes here than I have in twenty years of therapy and personal development."
HELP US GROW
If you believe in what we're doing, there are a few ways you can help.
Run a mindapples event near you using our trees and toolkits, and spread more positive conversations about public mental health. mindapples.org/shop
Hire us into your organisation to teach your colleagues how to get the best from their minds and promote mentally healthy working. mindapples.org/business
Help us reach more people by funding us to run more campaigns, free events and training programmes for people who need us. mindapples.org/about/project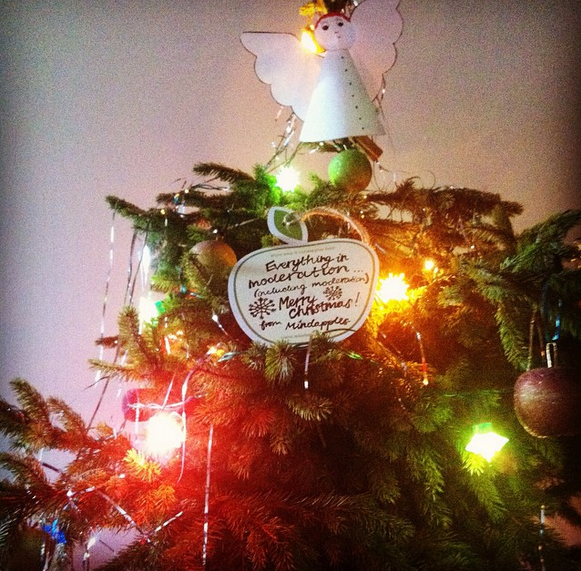 Thanks for all your support in 2014, and here's to more growth and healthier minds in 2015.
The Mindapples Gardeners