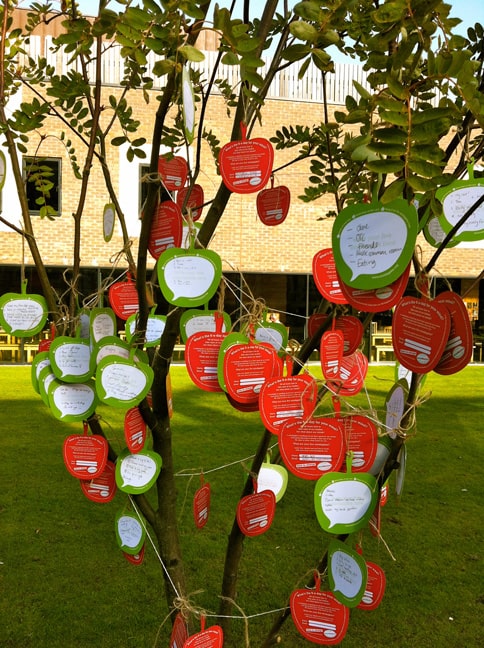 Today is University Mental Health and Wellbeing Day and students all over the country are putting on all sorts of events aimed at promoting the mental health of people in Higher Education.
Mindapples is delighted to be supporting the day again and helping to raise awareness of this really important cause.
A number of universities have bought applecards and mindapple trees from our DIY shop, and are using them to ask students to share five things they do to look after their minds.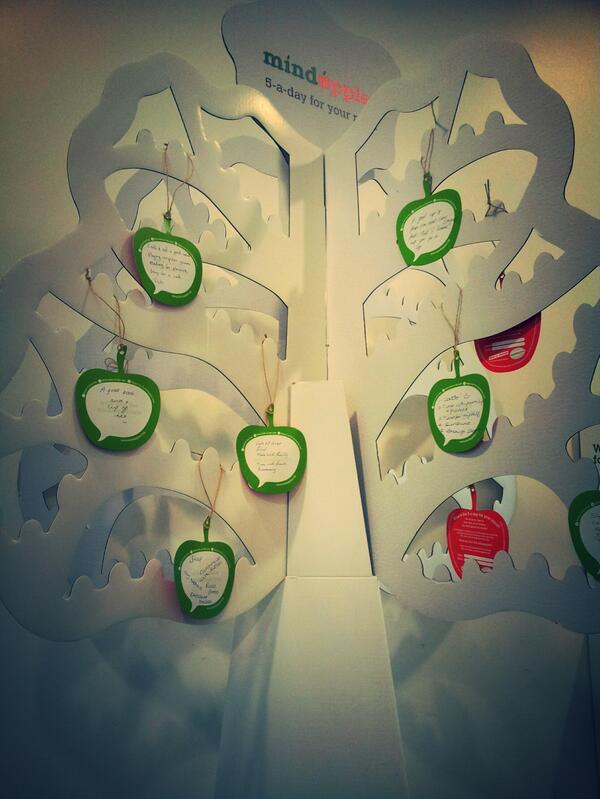 A recent British Association for Counselling & Psychotherapy survey of university counsellors suggests that over the last three years the number of students seeking counselling has increased by 16%.
With the increasing pressure on students from higher fees and job market competition, together with the challenges of going through considerable life transition, it's more important than ever to raise awareness of where students can go for help, and what they can do themselves to look after their minds.
That's why we hope lots of students – and anybody else who would like to join in – will take a moment today to think about the 5-a-day for their minds. What we do affects how we feel and the more aware we are of that, the more intentional we can be about taking care of our minds. Small steps in taking care of ourselves really do add up.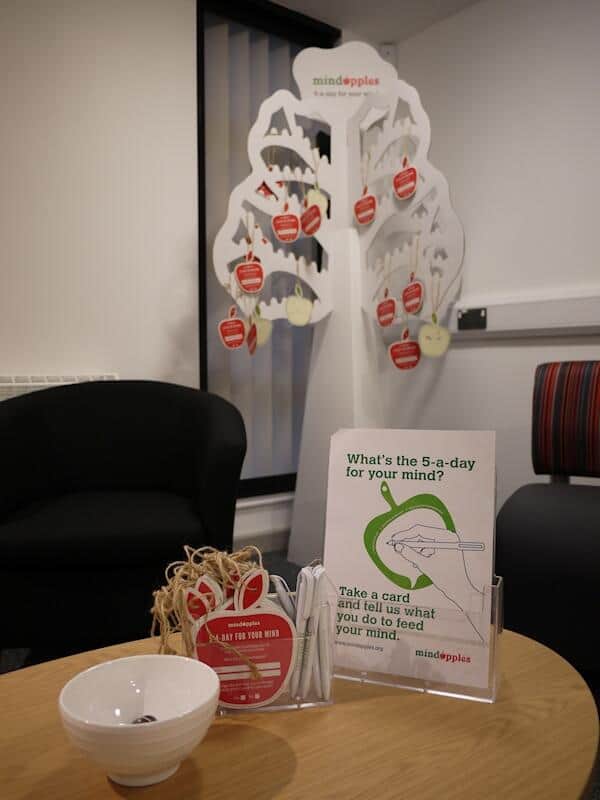 You can find out more about what's happening around the country for University Mental Health and Wellbeing Day from our friends at Student Minds.
If you're on a campus, please do join in with any events going on there. If you're near a mindapple tree, grab an applecard and share your 5-a-day – or make your own apple if you have to!
Take a picture of your applecard and send it to us!
For more information on how you can purchase mindapples trees and toolkits to run your own mental wellbeing events in your community, visit www.mindapples.org/shop.