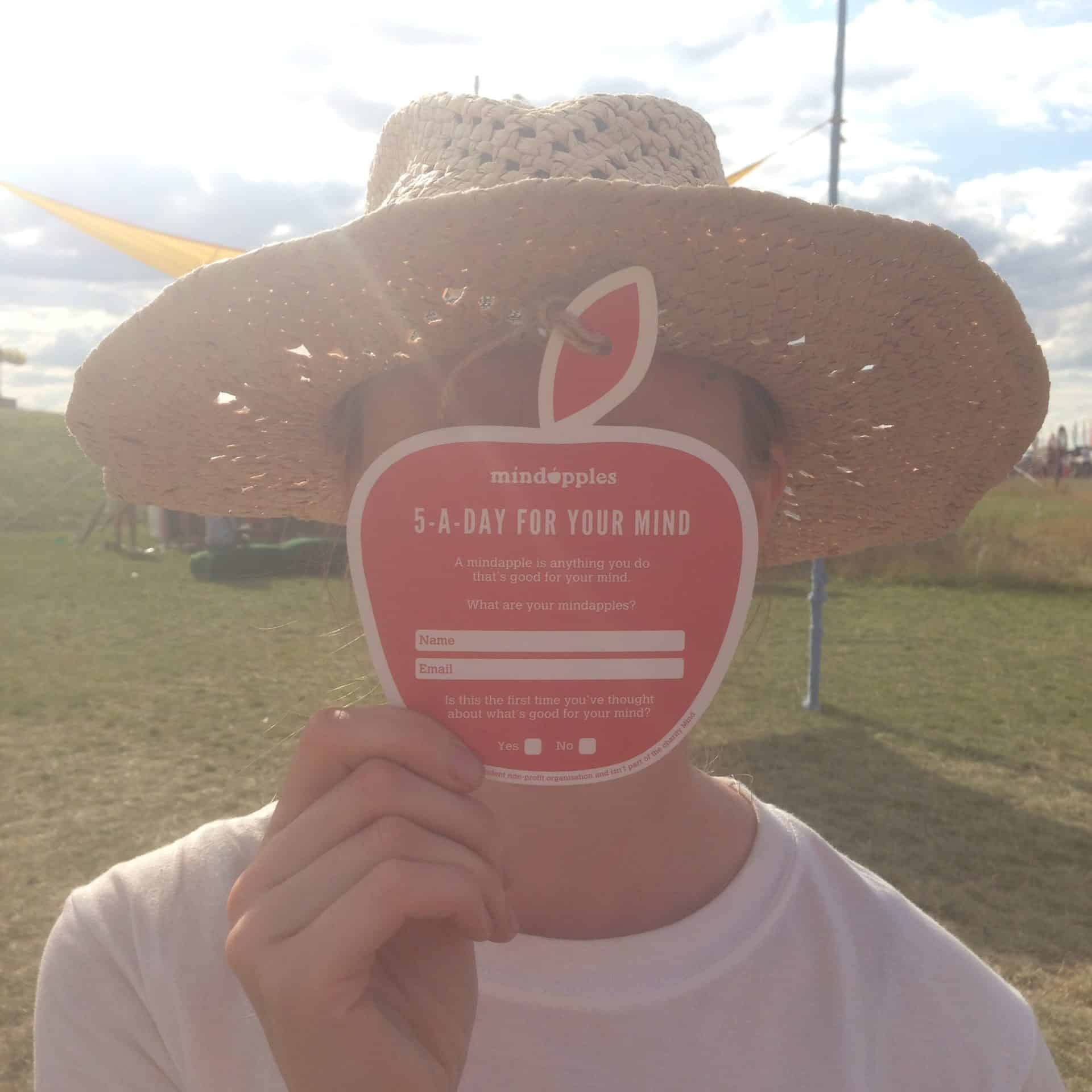 There's been a "Back to School" feel here at Mindapples HQ recently, because we've finally finished our roadtrip to the summer festivals bringing Mindapples to the masses. It's been amazing fun and it's been particularly nice hearing all the wonderful suggestions and feedback from people at festivals the length and breadth of the country.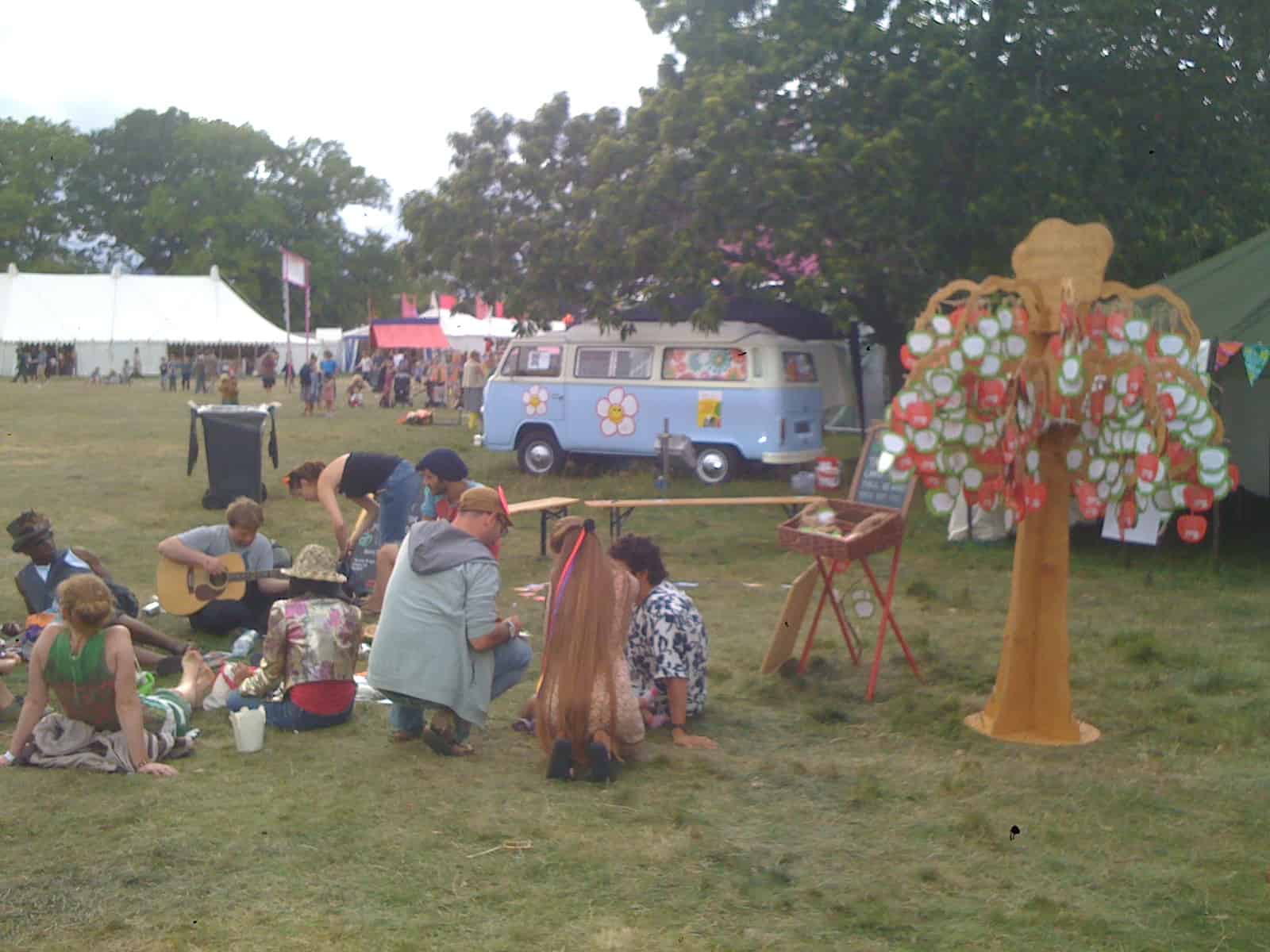 Our summer campaign was funded by Mind as part of the Time to Change campaign. The good folks there felt that our "5-a-day for your mind" approach was effective for starting positive conversations about mental health, and particularly to promote conversations between people with and without experiences of mental illness. Since we were planning to take Mindapples to summer music festivals anyway, we were very happy to help, and thanks very much to Mind for funding us to deliver a bigger and better summer campaign than we'd ever have managed on our own.
We were at six festivals over the summer: Larmer Tree, Secret Garden Party, Camp Bestival, The Big Chill, Wilderness and Thames Festival. We ran our own tents at SGP and Wilderness, and at Thames Festival we had a little forest of Mindapples trees by Tower Bridge. The new Mindapples trees, designed by Helena Ambrosio, have looked absolutely beautiful, and we even got filmed by Paul Merton at the Big Chill!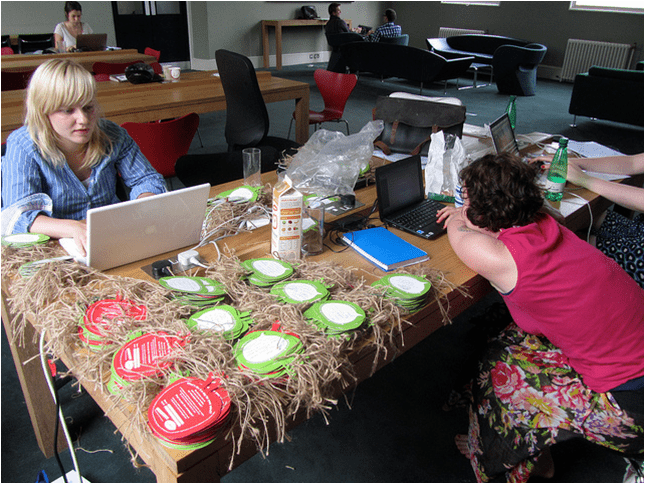 Over these six festivals we've harvested a whopping 7899 new mindapples, which means we've reached thousands more people with our campaign and collected a huge basket (well, six big bags) of new suggestions to add to our site. If you were there, nice to meet you, thank you for sharing, and we'll be posting photos and videos soon once we've found all our belongings in the chaos.
Big, big thanks to Jenny Reina, also of Hunter Gatherers, for leading our campaign this summer, and also particularly to Laura Billings too for leading three of the festivals. And of course a huge thanks to all the Mindapples Gardeners for volunteering and giving out applecards in wind, rain and sunshine, we really couldn't do this work without you.
We're celebrating the end of the festivals season with our fantastic fundraiser Feed Your Head on Thursday 13th October, so see you all then I hope, and in the meantime, keep watering those mindapples…