Responding to our global public health crisis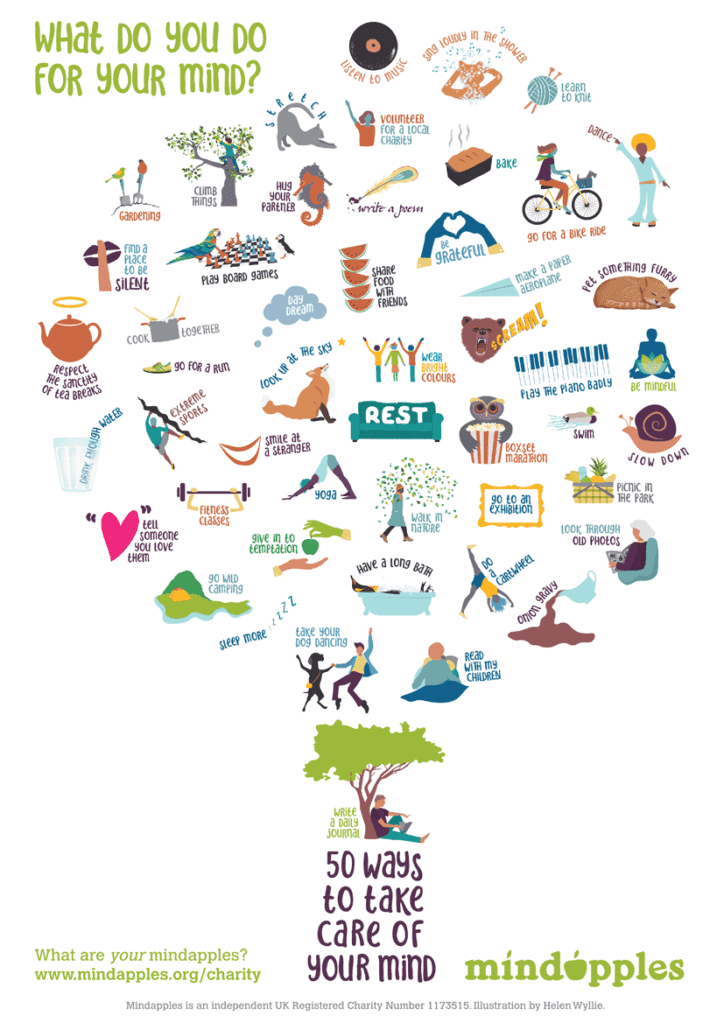 At our core, Mindapples has always been a public health organisation. We want to help people protect their mental health and build good habits to help them cope better and stay well in challenging times.
So when the COVID-19 pandemic hit, we felt it was important for us to respond positively, putting material out into the public domain and providing free support for those in need. As a society, we rightly prioritised our physical health and safety by locking down our households and shuttering our businesses – but this came at a cost. Mental health services and social care had reduced capacity, and the pressures made things hard for all of us.
We also knew that people experienced this crisis very differently. Some struggled with homeschooling their children, whilst others were missing friends and loved ones. Some were adjusting to working from home whilst others were forced to go to work and put themselves at risk – or worry about whether they had jobs to go back to.
We began by offering support to our commercial clients, announcing a set of measures in March 2020 to support people with the transition to homeworking and the challenges of increased work pressures or risky environments. We provided free support to clients who were particularly badly affected, and worked closely with others to help them support their staff through the many challenges 2020 brought.
Alongside that, we wanted to help people who weren't in work, particularly freelancers, furloughed workers and people who had lost their jobs. So we used our Youtube channel and social media platform to share practical tips from our trainers, Board and volunteers on taking care of our minds.
And we wanted to support schools, teachers and parents to cope with the pressures they faced due to homeschooling and increased risk of illness. We increased activities on our Mindapples for schools campaign, offering free support, champions training and classroom packs to any school that wanted it.
Finally, we worked with a private philanthropist to offer the Mindapples app free to all UK university students, to support them through the challenges of remote learning, quarantines and isolation. We also offered to help all our healthcare partners, but they were too busy looking after us to make time for their own minds.
None of us know quite what impact we had on each other during the first tough year of the COVID-19 pandemic. We all just did our best to be useful and keep each other going. But we're glad we were able to do our bit, and feel grateful for the opportunity to be useful during this crisis. If you've enjoyed what we did, or found our various initiatives helpful, please let us know. It's always nice to hear from you.