Supporting the arts and cultural sectors through COVID-19
Since the start of our campaign, Mindapples has found supporters in the creative and artistic communities. Perhaps it's because people in creative professions recognise the importance of their minds and their capacity for change, or perhaps they enjoy the celebrations of individual ways to wellbeing, and a more human-centred approach to health. Or maybe they just like pictures of apples.
The creative and cultural industries suffered greatly during COVID-19, and with a predominantly freelance workforce lacking the support of workplace health services, it's more important than ever to help creative professionals take care of their minds. That's why we were delighted in early 2020 to be asked by our friends at the hub to collaborate on Balance, a series of talks and support materials to help creative professionals balance their minds, and their books.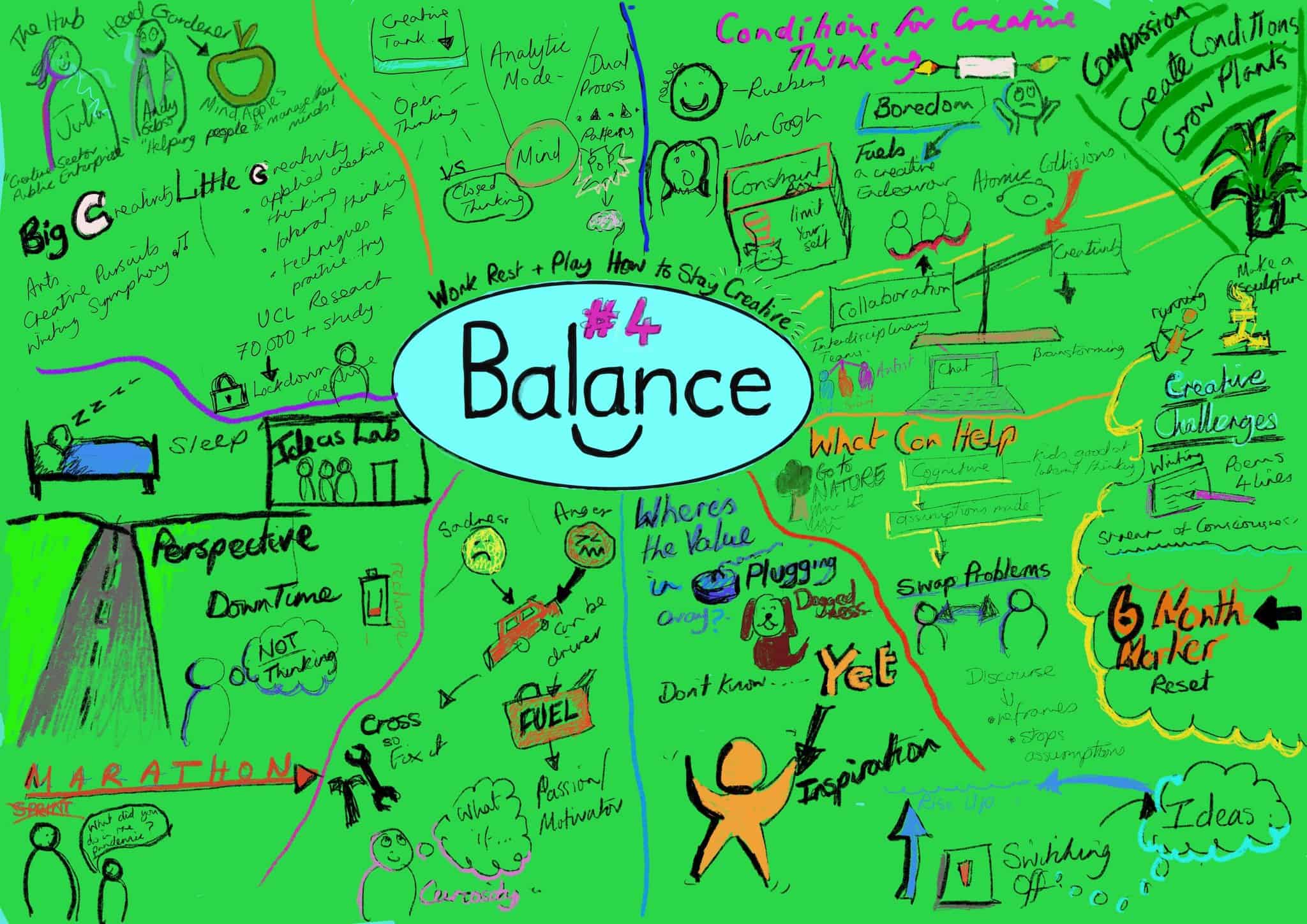 The Balance talks
In May 2020, we joined forces with the hub and the Creative Industries Federation to launch the Balance talks, a series of online events to help artists, freelancers and creative entrepreneurs to balance their minds and their books, and put protecting their mental health top of their to-do list. The sessions were hosted by the director of the hub, Julia Payne, and our Head Gardener at Mindapples, Andy Gibson.
We began the first Balance talk by exploring the need for artists, creative freelancers and entrepreneurs to take care of their minds in order to take care of their businesses, especially during a period of such seismic change and ongoing uncertainty. Participants shared their "mindapples" 5-a-days and the discussions continued online and in action learning groups and drop-ins over the coming weeks.
We followed this up with monthly talks throughout the hardest months of the COVID-19 pandemic, covering important topics like staying motivated, dealing with burnout, maintaining creativity and coping with stress and change. All the sessions have been recorded and can be watched in full on the hub's YouTube channel.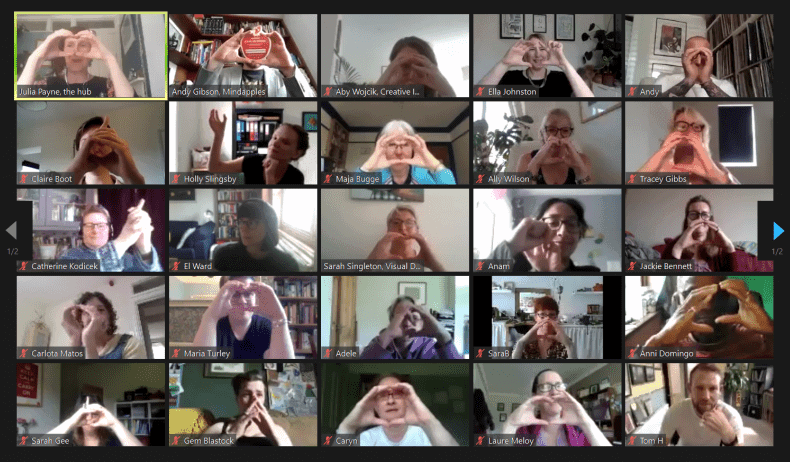 Supporting creative people
We delivered these sessions to over 800 participants during 2020 including artists, writers, producers, directors, make-up artists, label managers and many more wonderful creative humans. Here are a couple of our favourite comments from participants:
"I love listening to Julia and Andy from Mindapples in conversation, they help you feel included and relevant as opposed to isolated and irrelevant."

"I regularly watch the Balance talks. I've watched them all for far, whether live or the recorded version. I like them because they specifically cater for creative entrepreneurs. It's really beneficial to have a regular check-up with like-minded people, to motivate myself to carry on … watching all of them is good because each one builds on the others."
The Balance talks continued into 2021 following a successful funding bid with Arts Council England, who also funded us to create some online resources and training.
We're tremendously grateful to the hub, the Creative Industries Federation and Arts Council England for helping us get the Mindapples concepts out to people who really need them.