Offering our app for free to UK students to support them through COVID-19
Since 2013, the Mindapples Charity has worked with over 100 universities around the UK to promote mental wellbeing and support students to look after their mental health. We've provided public health education campaigns since 2008, and we work with top global businesses to provide world-class training and e-learning to help people maintain their wellbeing, resilience and productivity.
We're worried about the pressures facing students due to the COVID-19 pandemic: the isolation of being away from family and friends, the challenges of virtual learning and the uncertainties of the job market.
And we want to help. That's why the Mindapples Charity has offered our subscription app free to students all around the UK, to help them deal with transition and learn how to look after their minds.
We really want this app to help students in this difficult time. If nothing else, we hope it will help students discuss what they need to stay resilient and look after their minds, and start conversations about how we can all support each other to be more mentally healthy.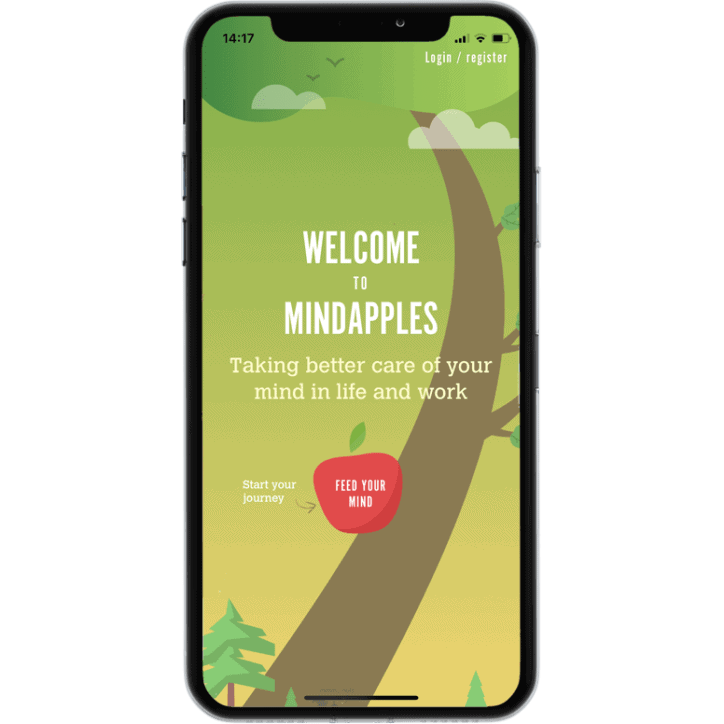 About the Mindapples app
The Mindapples app helps you to understand your mind, explore what affects it and take simple steps to take care of it. You can listen to audio clips to get ideas on how to manage your mind better, and answer reflection questions to help you apply what you've learned to your life, work and relationships. You can also browse other people's answers to get new ideas and find a little inspiration.
The content is all drawn from peer-reviewed research from psychology, wellbeing and cognitive science to help people reflect on what their minds need, share tips and take simple steps to manage their minds. It's based on our successful face-to-face training programmes which were found by the University of York to help students improve their resilience and maintain their wellbeing during stressful times.
This isn't about training people to think positively: this is a learning approach to improve mental literacy and help people develop skills in self-management. We don't believe in telling people what to do: this is a tool to help you learn about your mind, and make informed choices about how to take care of it.
How to get involved
If an institution would like to take up this offer for their students, please contact us on app@mindapples.org and we'll create a code for your students and talk you through the process.
We are particularly interested in partnering with universities to share this offer with freshers in September 2021, but we can make this available to all your students.
We are also interested in conducting more formal evaluations of the app too, so any universities who are interested in partnering with us to assess how your students are using it and how it has benefited them should please contact us to explore how we can work together to make that happen.
Get in touch now, and let's make looking after our minds as natural as brushing our teeth.