Crowdfunding to continue our work with UK schools
When the Mindapples Charity took part in The Big Give Christmas Challenge 2021, we raised over £20,000 with the help of our match donors and amazing supporters online, to provide wellbeing support to 100 schools all around the UK.
In 2022 we did it again with the Big Give Christmas Challenge 2022, to raise even more money for the Mindapples for Schools programme. We secured £12,500 match-funding giving us an ambitious target of £25,000.

We hit our target again, raising £24708.75!!
This money will enable us to continue our support for all the schools we've worked with so far, and reach even more schools with our core wellbeing training, campaign packs, applecards and posters. If you have a particular school you'd like us to support, you can still nominate a school via our website and we'll get in touch with them.
Our vision is of a world where taking care of our minds is natural and normal for everyone – and this starts with children and young people. We all each have an amazing opportunity to improve our lives, simply by taking better care of our minds. Let's give young people the tools to do just that.
Missed the deadline? You can still donate to Mindapples any time. Let's plant some mindapples together.

How we help schools
Mindapples helps schools by training teachers to be mental health and wellbeing champions, and giving them colourful and effective tools to use in class with their pupils to get everyone thinking about how to look after their minds.
Here's a video we made with the lovely folks at Mayfield school, Portsmouth, showing how our support has helped them talk more openly and positively about mental health. Please donate if you can and help us support more schools like Mayfield.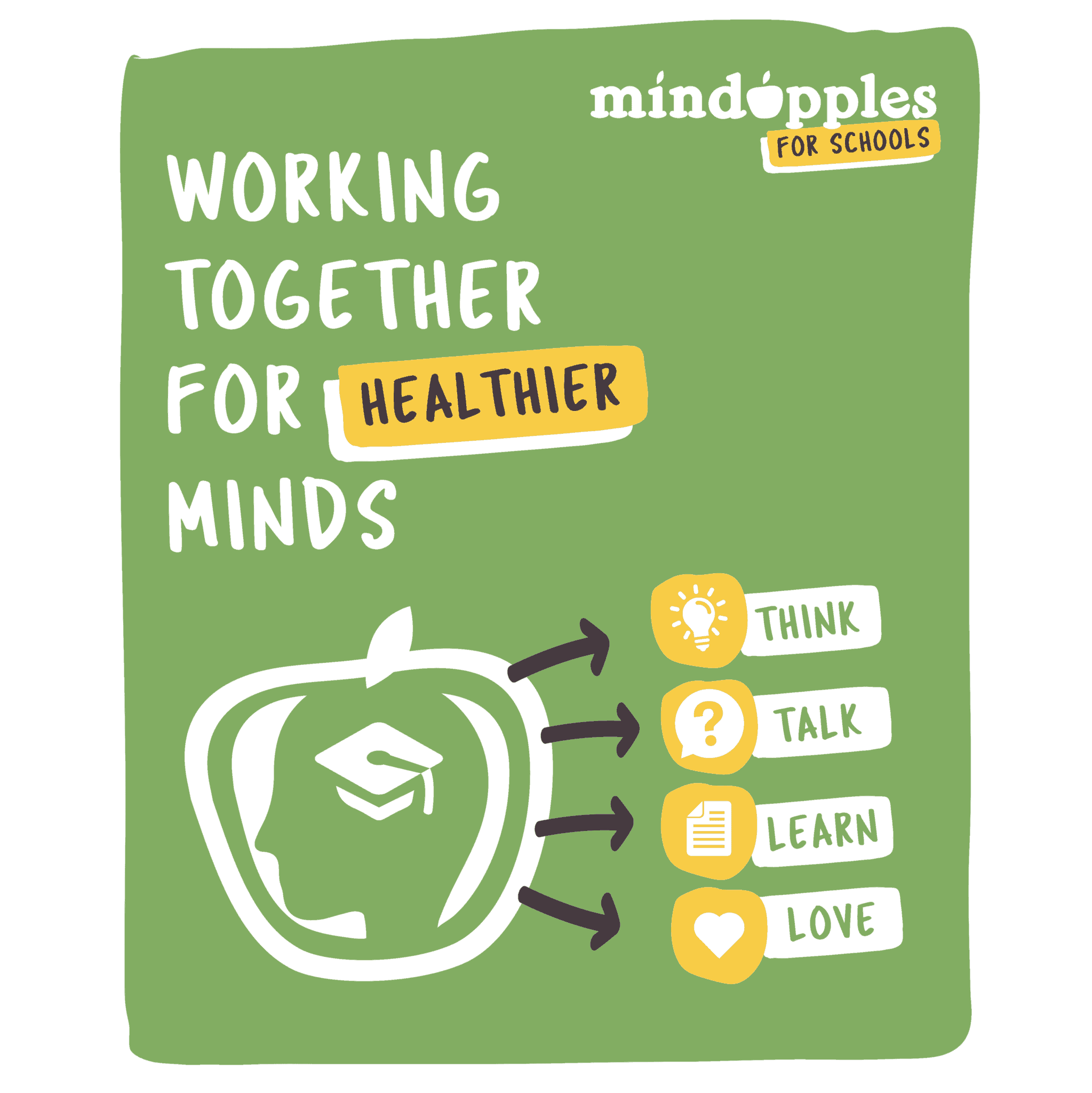 Let's help more schools!
Mental wellbeing and resilience became a statutory part of the curriculum for primary and secondary schools in September 2021, and we want to help schools deliver on this promise to young people. Mindapples has developed a package of training and classroom resources to support teachers in delivering the new curriculum, and an approach to mental wellbeing that can benefit the whole school community of staff, pupils and parents.
Our training and support packs equip school staff with the awareness and understanding they need to take care of their own minds, and the tools to help them start positive conversations about mental health and wellbeing with pupils, colleagues and families, to build cultures which promote healthy habits and open conversations.
As part of the Big Give package, we provide schools with wellbeing campaign packs, lesson plans and assembly resources to help them promote mental health and wellbeing to the whole school community – including pupils, staff and parents.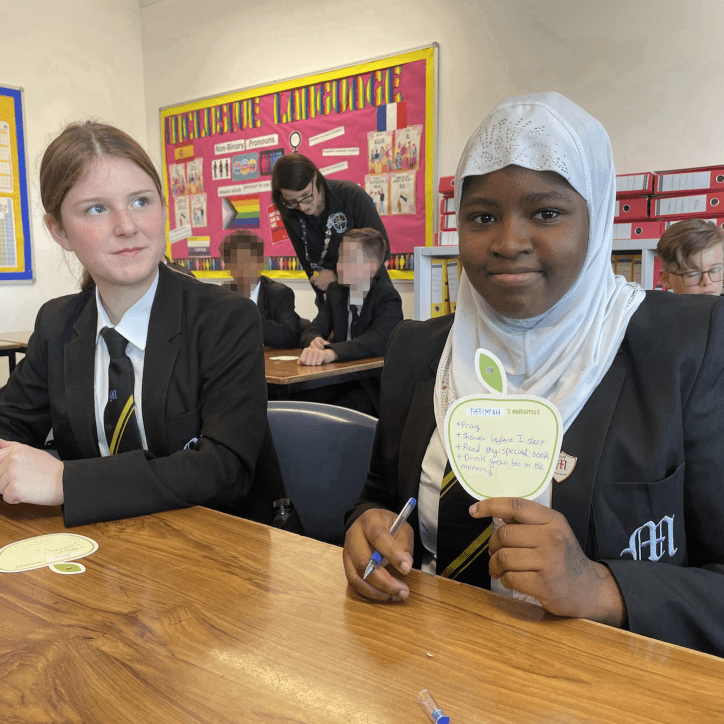 What schools say
We've worked with some amazing teachers and pupils over the past year, and we're very proud of what they've told us about how the Mindapples training and support materials have helped them. Here's a small selection of what our schools said about the Mindapples for Schools Programme 2021-22.
"Friendly delivery and a nice, small amount of people on the training. Every school in the country should attend this training, it's never been more important for us to prioritise that of our students and our own mental health."
Rachael Jenkins, Heath School, Runcorn
"Mindapples training was awesome, we did the online training programme which was really quite small there was only a few of us on the course which was great as it enabled us to ask lots of questions and go into lots of details about how we might use it our school and how it could benefit our staff and pupils, it was a brilliant experience."
Jude Firth, Assistant Head and Personal Development & Wellbeing Lead, Mayfield School, Portsmouth
"Out of all the mental health courses that I have attended, this was by far the most people friendly. It gave food for thought rather than a set method."
Clare Ramsbottom, Co-op Academy, Oakwood
"I loved all the visuals and the handouts and resources, can't wait to use them at school! So excited to launch this to staff and pupils next term."
Rajia Ahmed, Assistant Headteacher, Whitemore Primary School, Stanmore
"When I do my mindapples, I feel peaceful and more concentrated on my life and also have a more organised routine, and it helps my brain relax and be more mindful of my surroundings."
Fatima (Year 8)