An eye-catching, mind-changing installation to promote mental health and wellbeing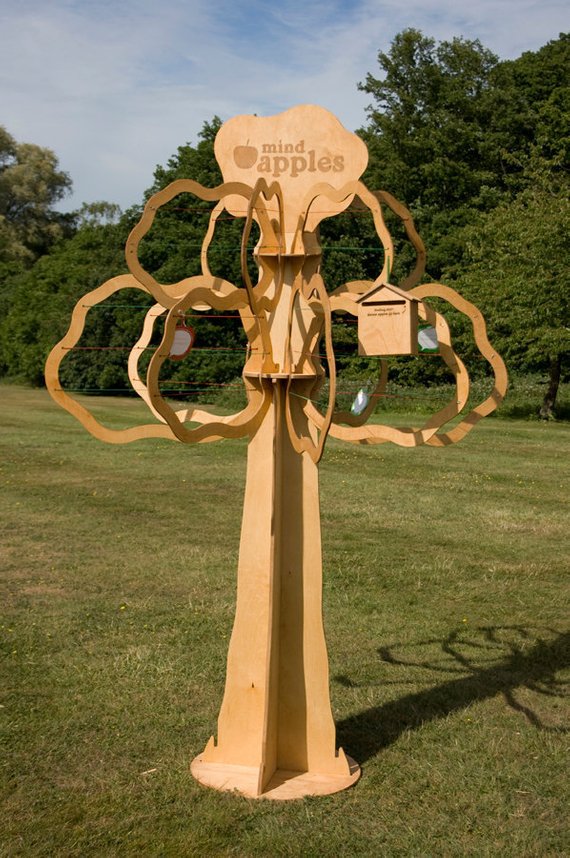 The Mindapples Tree is an interactive installation that helps people of all backgrounds share what's good for their minds, and see what other people say works for them.
People write the "5-a-day" for their minds on specially-designed applecards and hang them on the tree, creating a collection of inspiring suggestions about what people think helps them maintain their mental health and wellbeing. This simple talking point becomes the basis for conversations and reflection about what we can all do to take better care of our minds.
Perfect for conferences, wellness days and launch events, the Mindapples Tree can give an eye-catching focal point to your wellbeing campaign, and generate interesting insights into what people do to manage their minds. Available for hire in large wooden format, and for purchase in smaller cardboard format, the Mindapples Tree is a unique asset for any mental health and wellbeing campaign.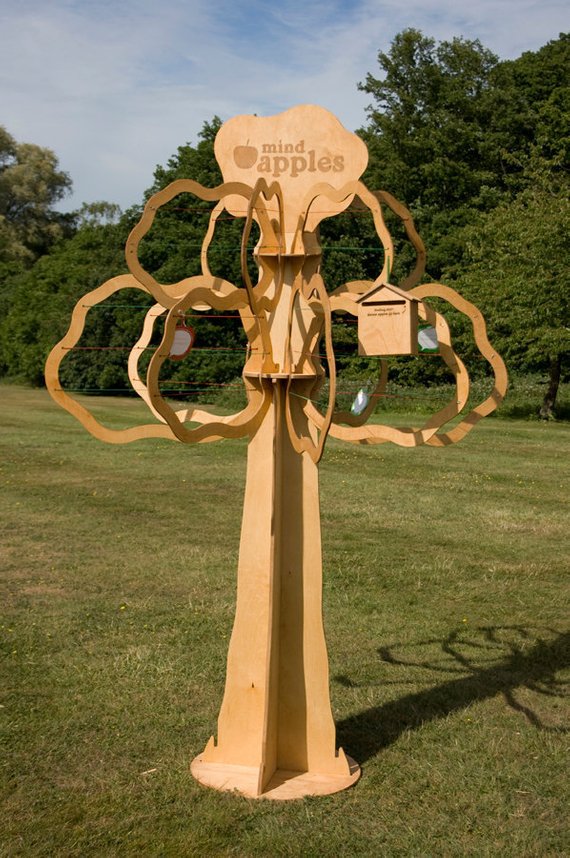 Wooden tree hire
Hire the full-size Mindapples tree for your event or conference. Perfect for one-off events or campaigns.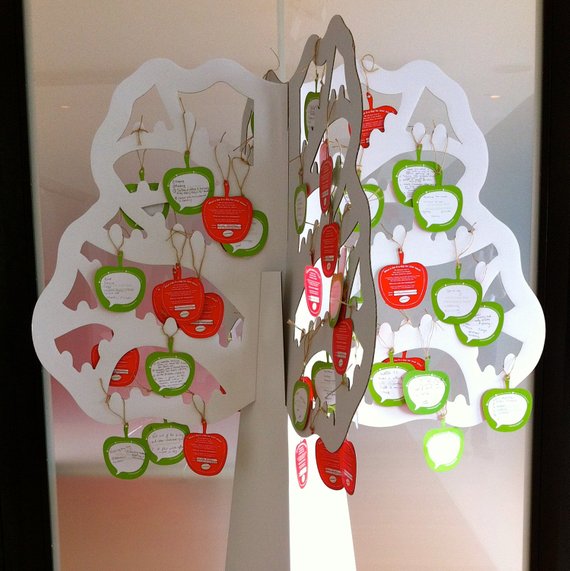 Buy your own tree
Want to use your tree more often? Then buy your own large cardboard display for you to keep.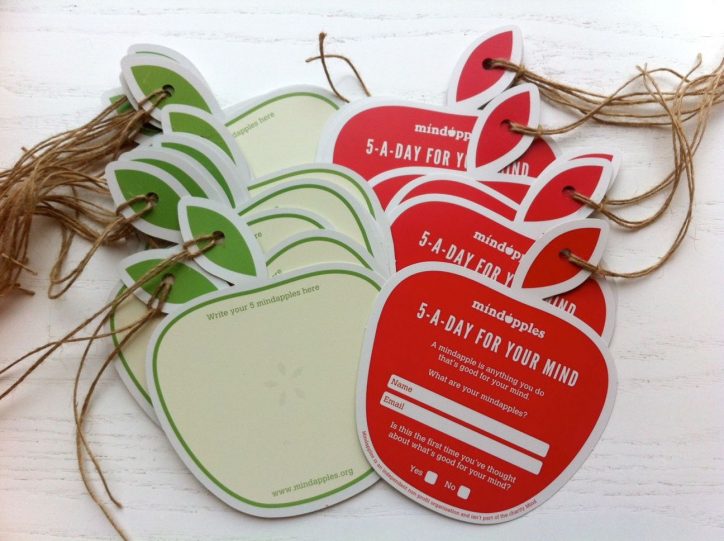 Applecards and materials
Planning an event? You'll need campaign materials, from applecard packs to booklets, badges and posters.
The Mindapples Tree in action