Reminding everyone to do the things that work for them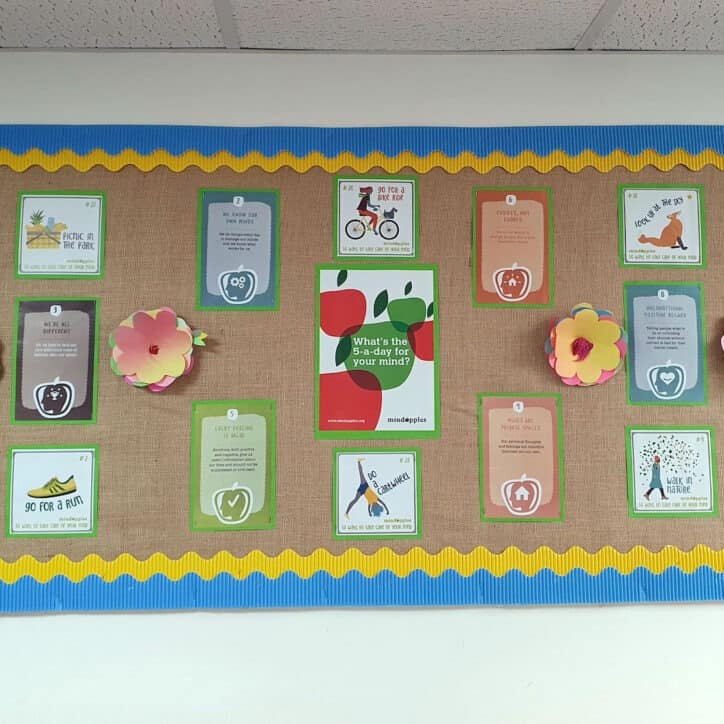 In 2021, Mindapples created 50 ways to take care of your mind, a mixed media campaign to remind everyone of the many ways we can look after our wellbeing. We put posters on buses and in tube stations around London to remind commuters to look after their minds as they went back to their busy lives, and lots of people shared the content online to get everyone talking positively about mental health.
Following the success of this campaign, we then developed a version specifically for young people. Many of the illustrations are the same (lots of the original suggestions were from young people anyway), but we've added a few new suggestions to make them suitable for schools and youth groups.
All these illustrations are free for schools and charities to use in their wellbeing work, to get young people talking about their minds and building good habits of self-care.
Campaign assets
Our wonderful illustrator Helen Wyllie produced more amazing illustrations for this campaign, which you can download below. (You can still download all the main campaign images here.) All these assets are free for you to use to promote the campaign, but please remember to credit us!
Click on the images to download.
50 ways for young people poster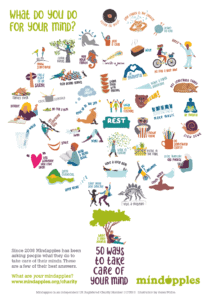 Here are some of the new illustrations
You can also download all these assets and more from our campaign Dropbox folder:
http://mindap.pl/campaign-pack