Getting young people at festivals talking about their minds, with Time to Change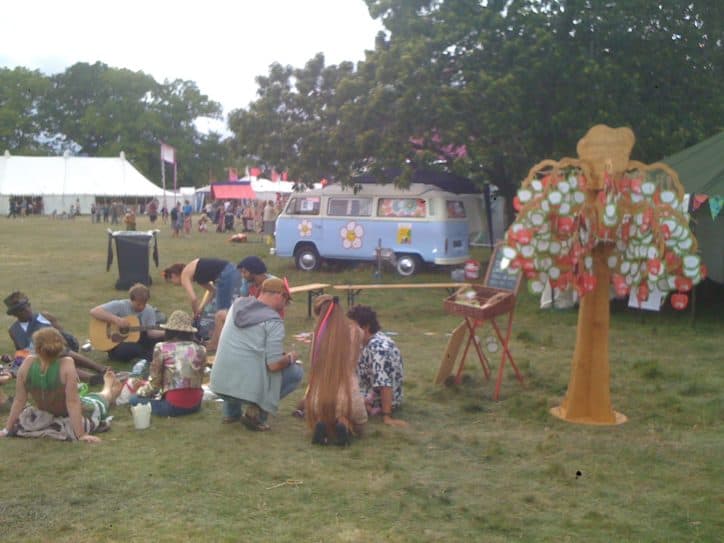 Mind funded this project through the social contact strand of Time to Change, the national campaign to reduce stigma on mental illness by getting people with and without mental health issues talking positively about the health of their minds.
The Mindapples Tree, staffed by our loyal gardeners, went to seven festivals in Summer 2011, asking people to share their mindapples and talk about their mental health. We collected a huge number of mindapples and met lots of amazing people.
The festivals we visited included Secret Garden Party (our spiritual home), Wilderness, Larmer Tree, Camp Bestival, the Isle of Wight and the Big Chill. We finished off our tour in our home city of London at the Thames Festival, just by Tower Bridge.
The campaign was a huge success, delivering excellent return on investment to the Time to Change campaign and reaching 32,000 people at a cost-per-contact of less than £1.
Time to Change only covered England and Wales, so we also partnered with the lovely people at Young Scot to take the Mindapples campaign to young people in Scotland too. Young Scot's engagement team used a wooden Mindapples Tree to engage young people at festivals and youth events around Scotland over the summer 2011, reaching thousands of young people and inspiring them to do more to take care of their minds.