Making mental health cool (maybe)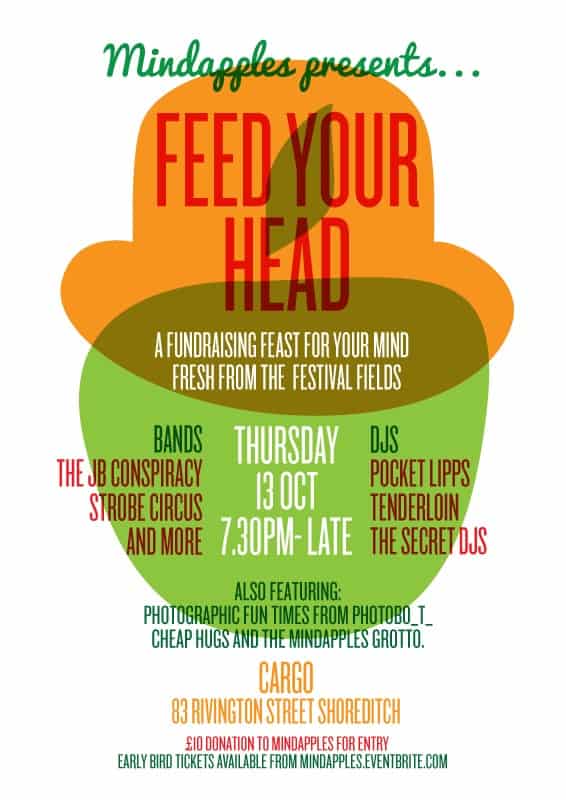 A Mindapples fundraising event organised by our very own Ruta Marcinkus, featuring a night of bands at Cargo in East London playing in support of Mindapples and good mental health.
It's always been part of the Mindapples ethos to make mental health cool. By which we mean, not something worthy or serious, that people feel obliged to talk about, but something fun and aspirational that people want to be associated with. Nights like this helped establish us in the early days of our campaign as an organisation that run fun nights and entertaining content, and helped us move mental health out of the shadows.
Thanks to JB Conspiracy, Strobe Circus and beat-boxers Bass6, YaSSon and Xperimental and everyone who came for making it a night to remember!