Working with you to promote mental health and wellbeing
We are a small organisation that aims to have a big impact. We do this by working with the charity, education and healthcare sectors to help other organisations and voluntary groups to promote mental health and wellbeing.
Part of this is about providing tools and materials. We've got lots of brilliant engagement tools and education materials for spreading positive mental health messages.
If you'd like to use our materials to help people, just grab some from our shop. The easiest way to get started is to buy an event toolkit and run your own mental health event. We have various different sizes and options for all events, large and small.
If you want to do more, you can hire the Mindapples tree or make your own installation. These colourful installations make great talking points for conferences, freshers' fairs, school fetes, GP surgeries and festivals, and get everyone talking about mental health and wellbeing. You can hire our wooden trees, buy cardboard trees, or buy event toolkits and make your own installations.
Real change comes from spending time with people and sharing knowledge about the mind, you can also train with us to become a Mindapples Champion, and start sharing better understanding of mental health with people in your community.
If you've got an idea for how the ideas and tools behind mindapples could be used to help people, drop us a line telling us what you'd like to do, and how we can help, to greenfingers@mindapples.org.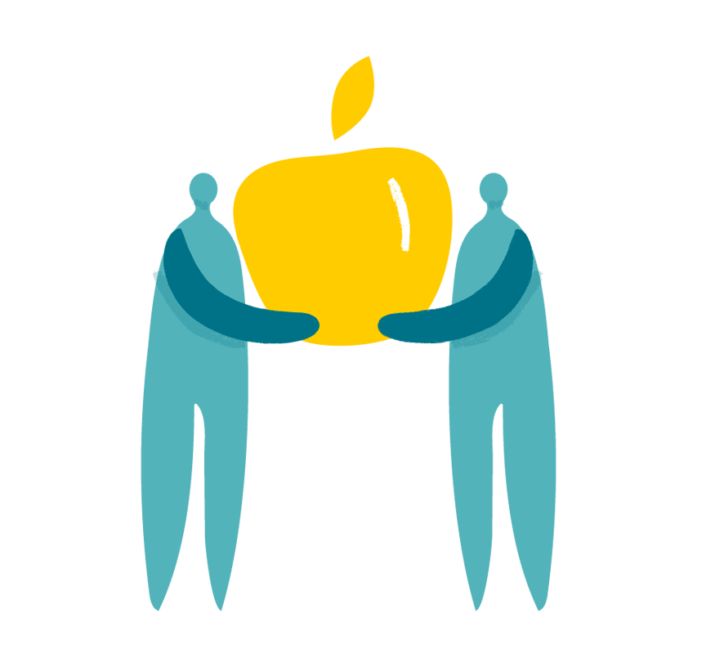 Our partners
We can't do everything, and we wouldn't want to either. We're proud to have worked with many fantastic organisations to pilot new projects and expand our impact, including:
We are keen to work with charities, schools, universities and healthcare groups on joint events and projects to reach new audiences. We can train your staff and volunteers to use our content and campaign tools, and support you to put their skills into practice.
We're also happy for you to adapt our materials in your own projects, provided you credit us and share what you've created with our community. All our core campaign materials are available for non-commercial use under Creative Commons licence, so please contact us for more information about usage rights and partnerships.
Working with us
We don't currently have any vacancies for either paid roles or voluntary positions at the moment, so if you're interested in getting involved in our work in a personal capacity, the best thing to do is buy a toolkit, run an event and then write to us about how it went. We'd love to feature more stories about our gardeners community on our blog, and maybe it will lead to more work together too.
We'll make sure to let everyone know when we've got volunteering roles and job opportunities coming up too.