Proving that our work works
We do a lot of different things and it isn't always possible to quantify our impact. Our campaign has inspired many people in many ways. We've helped people manage their minds, get more done, improve their wellbeing, handle stress and be more creative.
We've even sorted out someone's golf swing.
Nevertheless, we always try to measure the impact of our work, whether that's via feedback from our clients, training participants and partners, or more formal studies to measure the benefits of our training programmes and campaign work. We've learned a lot about how to deliver effective mental health promotion campaigns, and found an approach that has worked for hundreds of thousands of people all around the world.
A mainstream campaign
Mindapples has been running campaign events and public engagement projects for over a decade, and our campaign has reached a huge range of people all over the world. Here are a few headline numbers:

Most of our impact comes from our partners, champions and volunteers, and all the many people who use our campaign tools to promote mental health and wellbeing near them. So our own organisation's impact is just the tip of the iceberg.
Take a look at the highlights from the first ten years of our charitable campaign here:
Healthy minds, healthy communities: 10 years of Mindapples
(PDF, 3.6 MB)
Resilience can be learned
Learning about our minds helps us to manage our health, improve our wellbeing, and cope better with stress.
In two separate controlled trials of our training programmes, conducted with the University of York, they found statistically significant increases in wellbeing, coping with stress and understanding of the mind, even months after our training had finished.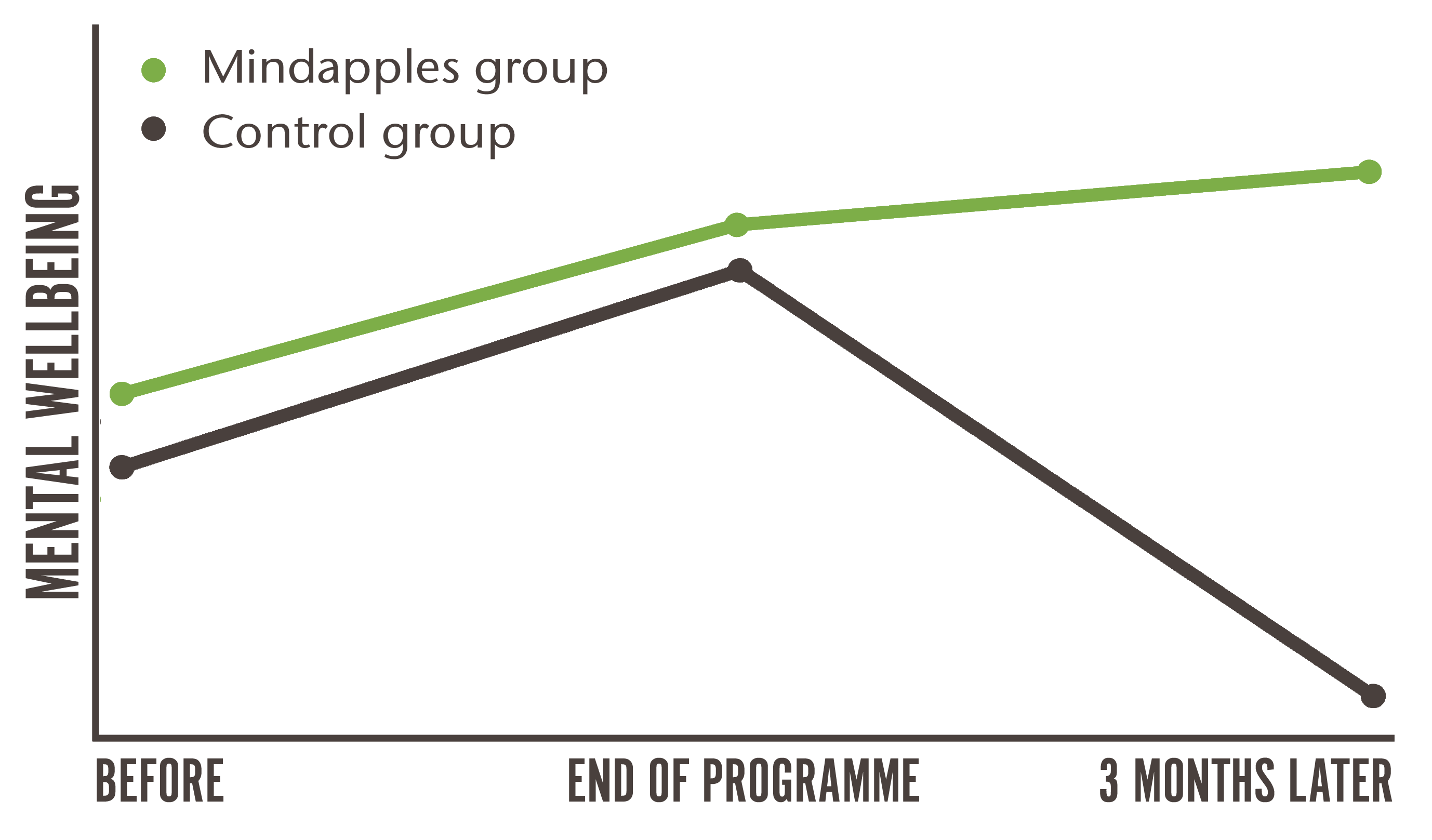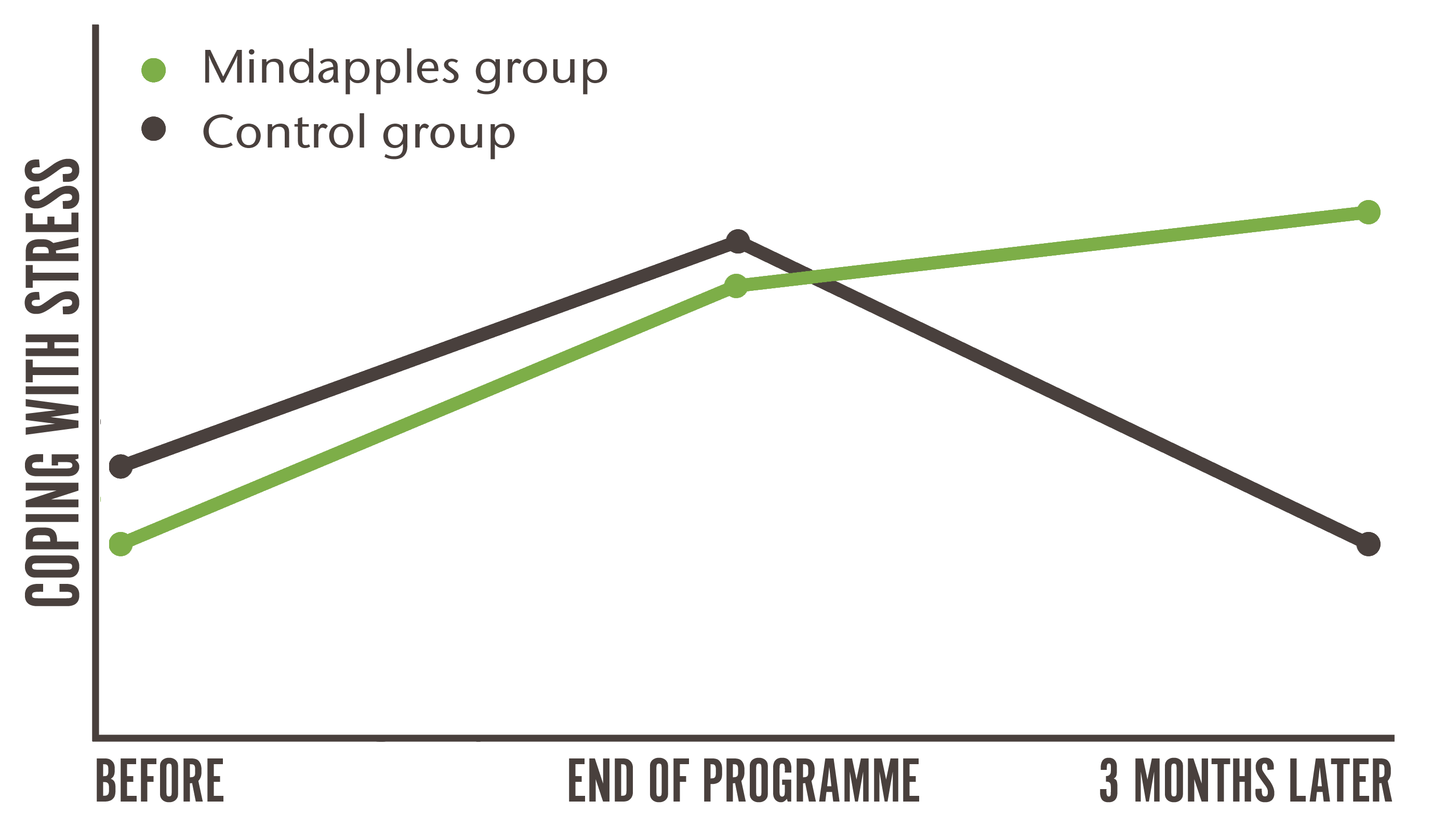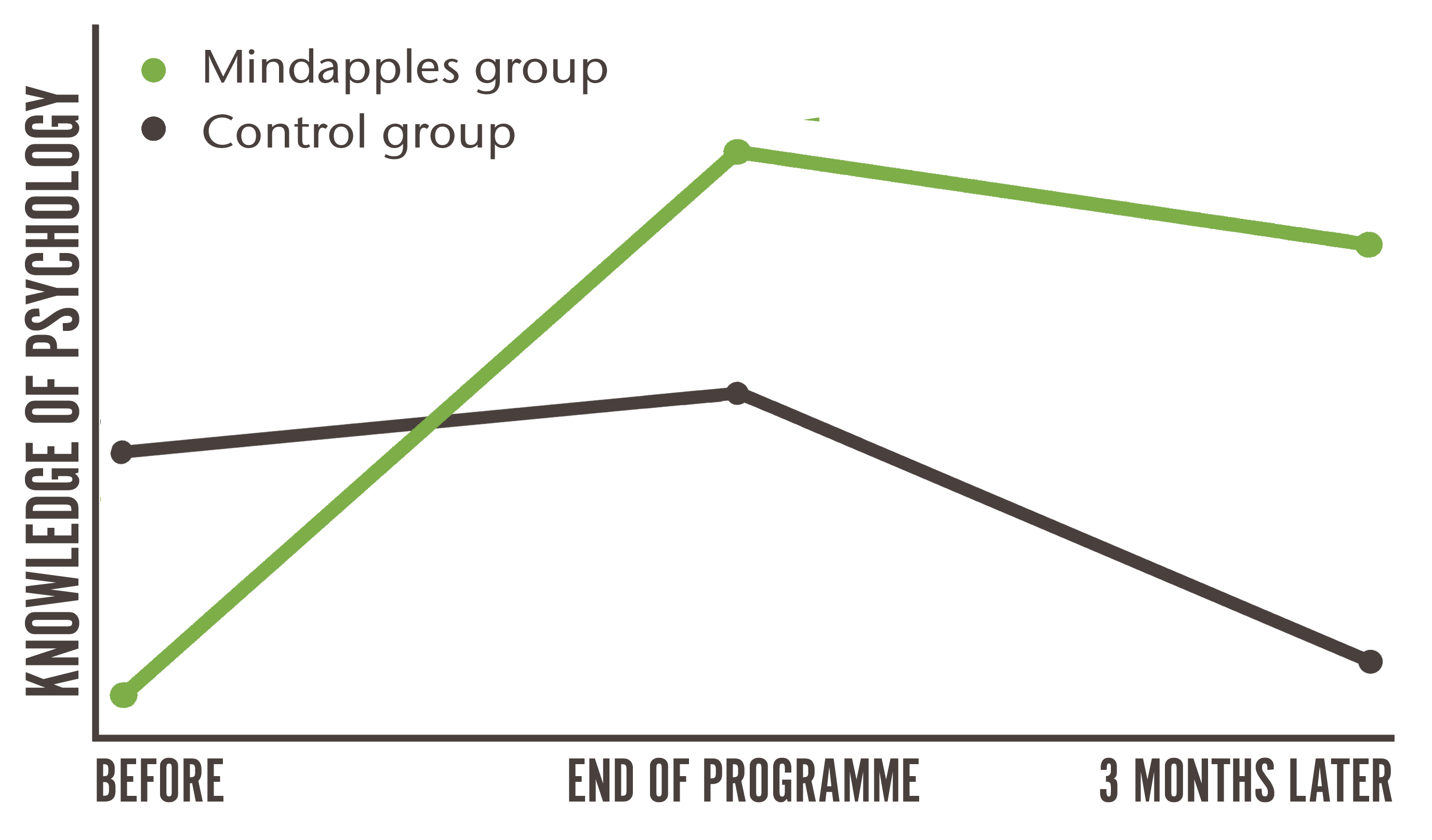 Academic reports about our work
Student education pilot (2014)
We worked with London South Bank University and the University of York to test whether our training helped nursing and social care students manage their minds and support their patients.
2014 London South Bank Mindapples pilot (PDF, 796KB)
Patient education pilot (2015)
We partnered with York University again, along with Comic Relief and the National Service User Network, to test whether our training could help users of NHS mental health services manage their minds.
2015 NSUN Comic Relief Mindapples pilot (PDF, 242KB)