Helping people stay sharp, calm and capable at work
The performance of any business depends on the minds of its staff, so invest in them. Once staff and managers understand their minds and know how to get the best from them, this can improve efficiency, increase sales and drive up profits.
We provide health and wellness services to help employers look after their staff and promote healthy, smart and sustainable working. We also offer learning and development programmes to help managers and their teams reduce stress and improve performance.
Health and wellness workshops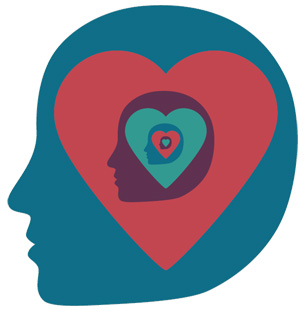 We teach people how their minds work and how to look after their wellbeing at work. Delivered in bitesize chunks for busy people, our experienced trainers share proven insights from psychology and neuroscience about dealing with stress, maintaining wellbeing and staying positive under pressure.
Available as one-hour masterclasses and in-depth half-day seminars, we can help your staff work smarter, and feel better.
Meet your mind
An introduction to why we need to place our minds at the centre of our businesses.
Feed your mind
An introduction to maintaining your mind and staying healthy and effective.
Good mood food
Guest dietician Alison Clark explains how food and drink can help us work smarter.
Master your moods
Managing moods and emotions, and tips for staying emotionally resilient.
Get motivated
The key ingredients that make some tasks easier and more energising than others.
Handle pressure
Spotting stress early and using your resources to turn pressures into challenges.
Know yourself
Using personality traits to understand your strengths and weaknesses.
Train your mind
How intelligence works, and how to improve your memory and learn new habits.
Make smarter decisions
How to avoid unconscious bias and apply your mind effectively to daily choices.
Influence people
The hidden ways we influence each other, and how to use your own influence positively.
Work collaboratively
How to communicate clearly and work positively and effectively with other people.
Think creatively
How creativity works and simple tips for coming up with more innovative ideas.
Management and leadership training
Positive working cultures are set by positive managers. We can equip leaders and managers with the essentials of managing with wellbeing in mind, to help them get the best from themselves and others.
Delivered face-to-face or via web conference, these programmes give managers the insights to motivate their staff, reduce stress and build healthy and effective teams, and all topics are also available as one-off masterclasses.
Manage your mind
If you know your own mind, you can get more done and feel better. This introductory module gives managers a basic grounding in how our minds work, what they need to thrive, and how to build your daily routine to get the best from yourself and others.
Lead diverse teams
Selecting the right people, and developing the people you have, is a daily challenge for managers. This module introduces the science of what makes each of us unique and explores how we can build diverse, balanced teams and help people work to their potential.
Motivate people
Motivating staff is the most important ingredient of transformational management. Demotivated staff will be less creative, less productive, and less happy. This module explores the science behind motivation, and reveals the three key ingredients that make people eager to work.
Manage pressure & stress
Stress and setbacks are an inevitable part of modern life, but they need to be managed. Learn to spot the signs of stress, find out how good management practice can reduce stress in teams, and practise simple techniques for supporting people who are stressed or unwell.
Communicate & collaborate
Our minds work better together. If we communicate well and structure our collaboration effectively, we can be more than the sum of our parts. Learn how to communicate clearly, resolve conflicts smoothly, and chair meetings effectively to get the best from your staff.
Lead creative teams
Businesses that fail to innovate are increasingly being left behind in a changing market. Good managers can promote creativity in their teams and find fresh solutions to old problems. Learn the key ingredients of creativity and start bringing them into your workplace.
[/vc_row]
What people say
"simple and compelling and fit for purpose for any audience, particularly those organisations who want to unlock the potential within their people. Highly recommended."
Patrick Watt, Corporate Director, Bupa UK

"Mindapples and its simple but effective concept of five a day is a great platform for sharing ideas and challenges us to help ourselves while taking control of our mental attitude and health."
Una Murphy, Manager, BBC Careerlink

"I certainly found the approach novel and informative which is praise indeed having been to so many 'stress management sessions'."
Dr David Matthews, MB, BS, DRCOG, DOccMed, AFOM, FRCGP, Occupational Physician
Trusted by



PRACTICAL
Developed with major employers to help staff and managers work smarter and more sustainably.
RELIABLE
Using current neuroscience and psychology, endorsed by experts and tested in the toughest environments.
ACCESSIBLE
Jargon-free, tailored for a business environment and consistently popular with staff and managers at all levels.